Mario Matassa guides us through the recipe for a truly authentic spaghetti carbonara… it's both simple and delicious. Get set to cook like an Italian!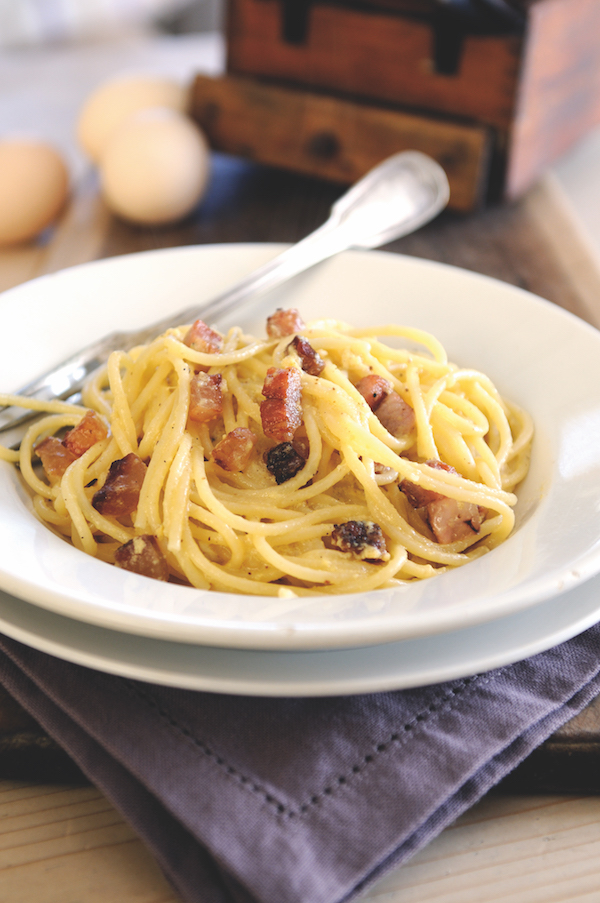 Serves 4
Preparation time 15 minutes
Cooking time 20 minutes
Ingredients:
• 150g guanciale or pancetta, cubed
• 2 free-range eggs
• 30g pecorino cheese, grated
• Salt and freshly ground black pepper
• 320g spaghetti (although the Romans also use rigatoni)
Instructions:
1. Cook the guanciale over a low heat in a heavy-based frying pan just until the fat has dissolved. Don't allow it to crispen too much.
2. In a bowl, beat the eggs together. Add the grated cheese and plenty of freshly ground black pepper.
3. Boil the pasta in a saucepan of salted water, until al dente. Drain, then add to the frying pan with the guanciale.
4. Turn off the heat, add the eggs and cheese, then stir rapidly. Don't overcook the eggs – the residual heat from the pan and the pasta will be enough to cook them through. Serve immediately.