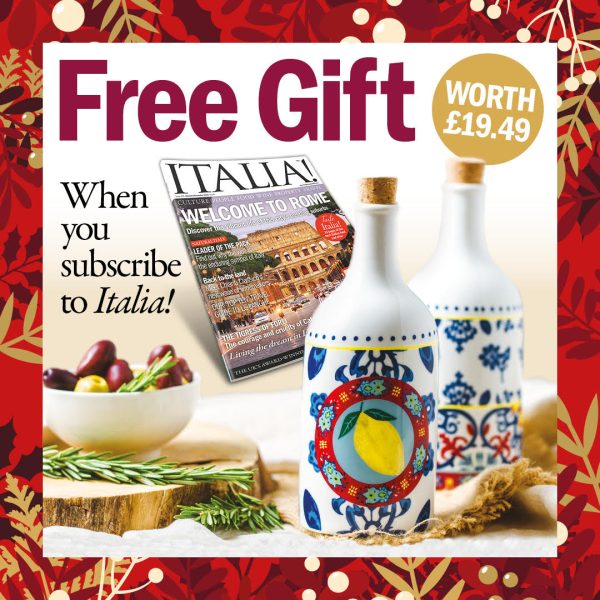 FREE Oil & Vinegar bottle set when you subscribe to Italia!
This Christmas, create an Italian feast for the eyes, as well as the taste buds, with this colourful ceramic oil and vinegar bottle set from KitchenCraft World of Flavours – FREE when you subscribe to Italia!
🎄 FREE Gift worth £19.49*
🎄 SAVE 35% on the shop price
🎄 Magazine delivered to your door every other month
🎄 Free postage and packaging
🎄 Free digital issue while you wait for your first copy to arrive
* Available to UK residents only
READING OVERSEAS?
We have fantastic offers for all our readers, all over the world…
🇪🇺 Europe – Save up to 25%
🇺🇸 USA – Save up to 45%
🇦🇺 Australia – Save up to 25%
🌍 Rest of World – Save up to 30%