Mario Matassa shares his paradise cake recipe – a cake that miraculously improves with age and is better if made one or two days in advance…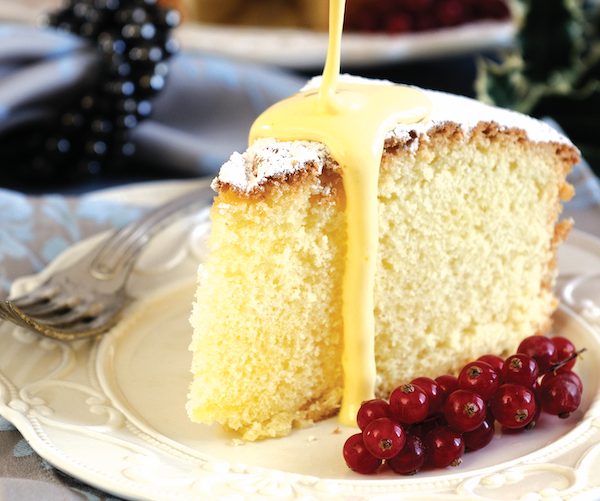 The name 'paradise cake' comes from the fact that the cake is as light as air (like paradise). It has a dry, fragile texture, so is usually filled with a patisserie cream and the sponge sprinkled with a light liqueur of some kind. The dry texture also lends itself to being served with a glass of something fresh, white and sparkling.
Makes a 28cm cake
Preparation time 10 minutes
Cooking time 55 minutes
Ingredients:
• 500g potato flour
• 200g unsalted butter at room temperature
• 400g caster sugar
• 6 free-range eggs
• 2 tbsp baking powder mixed with 1 tsp vanilla essence
For the zabaglione sauce 
• 4 free-range egg yolks
• 4 tbsp caster sugar
• 4 tbsp fortified dessert wine
Instructions:
1 Preheat the oven to 150˚C/Gas Mark 2, then grease and line a 28cm cake tin. In a large bowl, mix the butter and caster sugar together with an electric whisk for 3 minutes, until light and fluffy. Add the eggs one at a time, mixing well between each addition. Next, add the potato flour and baking powder with vanilla essence and mix together well.
2 Pour the cake mixture into the prepared baking tin and bake for 50 minutes. Test that the cake is cooked all the way through by inserting a skewer – if it comes out clean, the cake is ready. Leave the cake to cool slightly before removing it from the tin.
3 When you are ready to serve the cake, make the zabaglione sauce by whisking together the egg yolks and sugar in a large bowl set over a pot of simmering water. Continue whisking until light and airy (for about 3-5 minutes if using an electric whisk), then add the wine. Continue whisking until the wine has been completely incorporated, then pour into a serving jug and serve immediately. 
TIP If you can serve this with fresh berries, as well as prosecco, it will seem even lighter.