Tomatoes are a most versatile fruit – though they have only been in Europe for some 500 years, hundreds of Italian recipes use them. Here are just four ways of using them as a base for a tasty meal…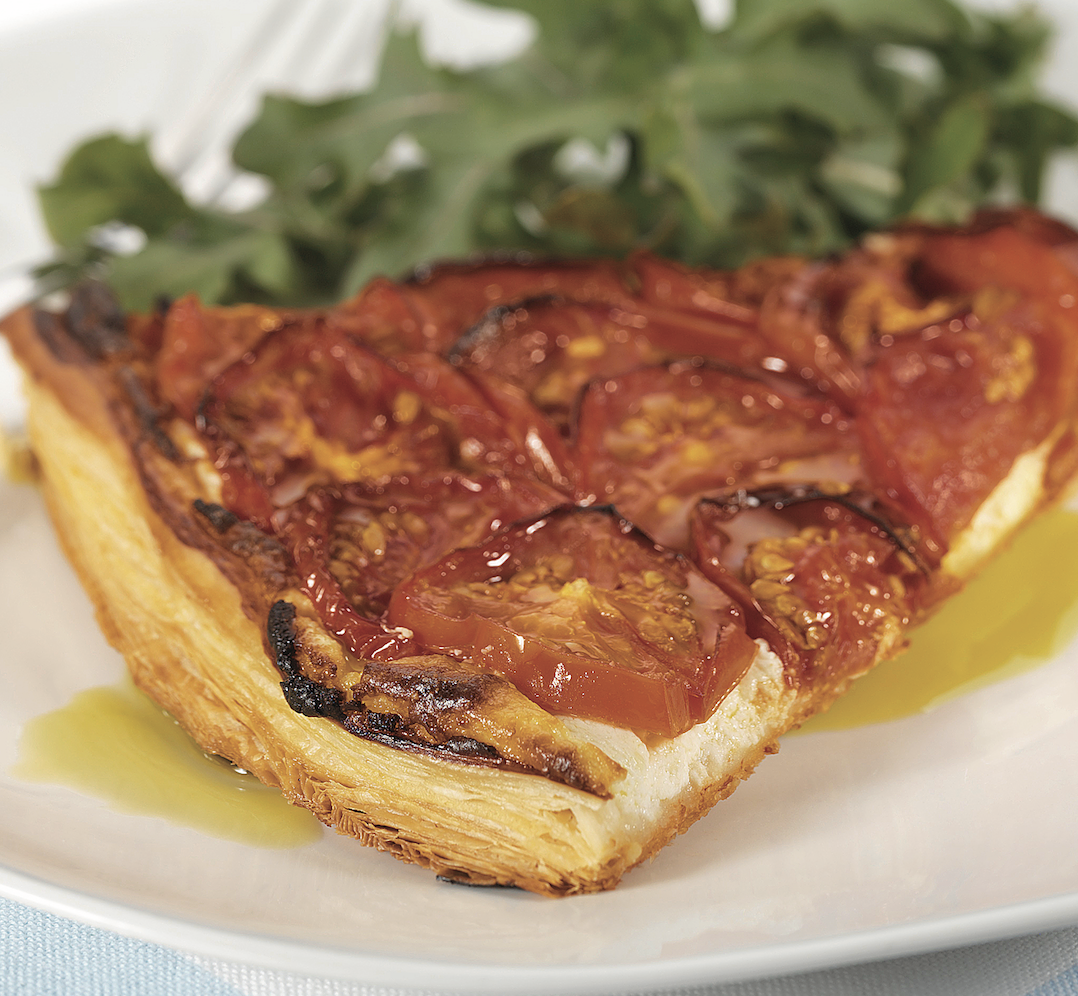 Tomato and ricotta tart – Sfogliatina al pomodoro e ricotta
Makes 1  – 28cm tart – Preparation 20 minutes – Cooking 25 minutes
Ingredients
1 pack of frozen puff pastry
10 ripe tomatoes
300g ricotta
salt and freshly ground pepper
olive oil, cold pressed
1 tbsp grated lemon rind (unwaxed)
3 tbsp freshly grated Parmesan cheese or Grana Padano
1 bunch rocket (optional)
Method
Thaw the puff pastry and roll out to a circle on a work surface dusted with flour. Line the tart tin with baking parchment and lay the pastry on the parchment. Prick the pastry several times with a fork.
Preheat the oven to 200°C/Gas Mark 6.
Wash and slice the tomatoes. Mix the ricotta with 2-3 tbsp oil, salt, pepper, Parmesan or Grana Padano cheese and lemon rind.
Spread the ricotta on the pastry and cover with the sliced tomatoes. Season with salt and pepper. Bake in a hot oven for 20-25 minutes, until golden brown.
Wash the rocket and spin dry. Cut the tomato and ricotta tart into portions and serve lukewarm topped with rocket, if you wish.
Tags:
Dinner
,
food
,
Italian Meal
,
meal
,
recipe
,
Ricotta
,
Tart
,
tomato