Rabbit is a versatile meat that can be pan-fried, roasted or stewed. Remember that older rabbits will taste better after being marinated overnight and cooked slowly. Recipe by Mario Matassa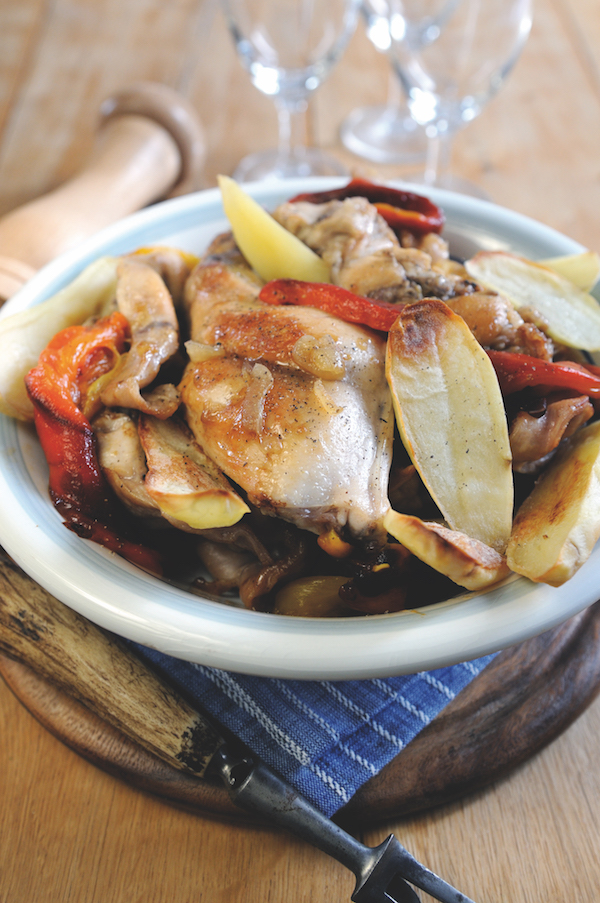 Serves 4
Preparation time 20 minutes
Cooking time 1 hour
Ingredients:
• 4 tbsp olive oil
• 2 garlic cloves, peeled, chopped
• 1kg wild rabbit on the bone, cut into small pieces
• 1 large onion, peeled and sliced
• 1 sprig of fresh rosemary
• 2 red peppers, core and seeds removed, flesh sliced
• 100ml white wine
• salt and freshly ground black pepper
Instructions:
1 Gently heat the oil in a heavy-based frying pan, then add the garlic. Fry until soft and golden, but do not allow to burn, then add the rabbit. Gently brown the rabbit for 15 minutes, turning it regularly, until golden on all sides.
2 Add the onions, rosemary, peppers and white wine. Stir the ingredients, then season generously. Cover the pan with a tight-fitting lid and continue to cook for 30-40 minutes.
3 Remove the lid and check to see if the rabbit is cooked (older rabbits will take longer to cook). Adjust the seasoning. Serve with oven-roasted potatoes.
You'll find more hearty game recipes from Mario here