A light and tasty snack that is easy to make and full of vitamins. Escarole is a form of chicory and has a gentle, but distinctive, bitter taste. The young leaves are also great in salads and soups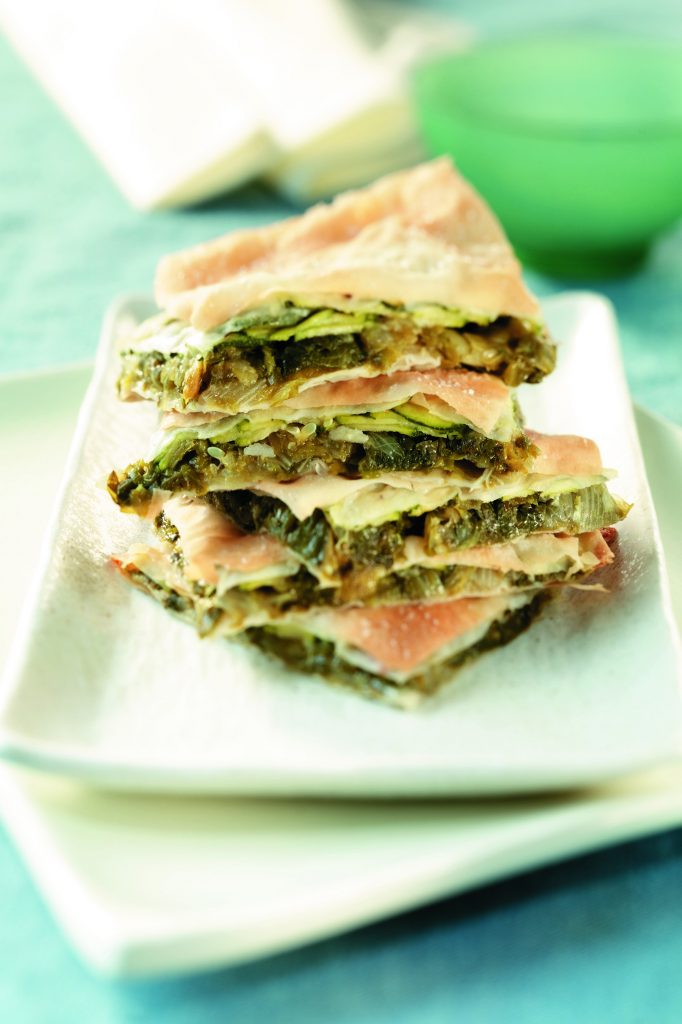 Serves 4-6
Ingredients
250g filo pastry
1 head of escarole
2 courgettes, sliced
1 clove of garlic
2 tbsp extra virgin olive oil
salt and pepper
Method
Lightly crush the unpeeled garlic clove and heat in a saucepan with the olive oil.
Wash the escarole in several changes of water, chop it coarsely and stew for 10 minutes with the garlic. Remove the garlic, then season with salt and pepper to taste.
Separate five filo pastry sheets and lay out three of them in a lightly greased baking tray. Distribute the well-drained escarole over the sheets and top with courgettes.
Season with a drizzle of olive oil, salt and pepper. Cover with the remaining filo pastry sheets and bake at 200°C/Gas Mark 6 for 12-15 minutes. Serve hot.