Insalata di farro con zucca
Farro is coming back into fashion (the Ancient Romans loved it!). Here we are combining it with this butternut squash recipe.
➤ Serves 2  ➤ Preparation 5 minutes  ➤ Cooking 30 minutes
400g peeled butternut squash or pumpkin
150g semi-pearled farro, rinsed, use pearl barley if you can't find farro
30g rocket
30g raisins, soaked for 10 minutes in warm water
a handful parsley leaves, chopped,
for the dressing
3 tbsp extra-virgin olive oil
1 tbsp red-wine vinegar
1 tbsp acacia honey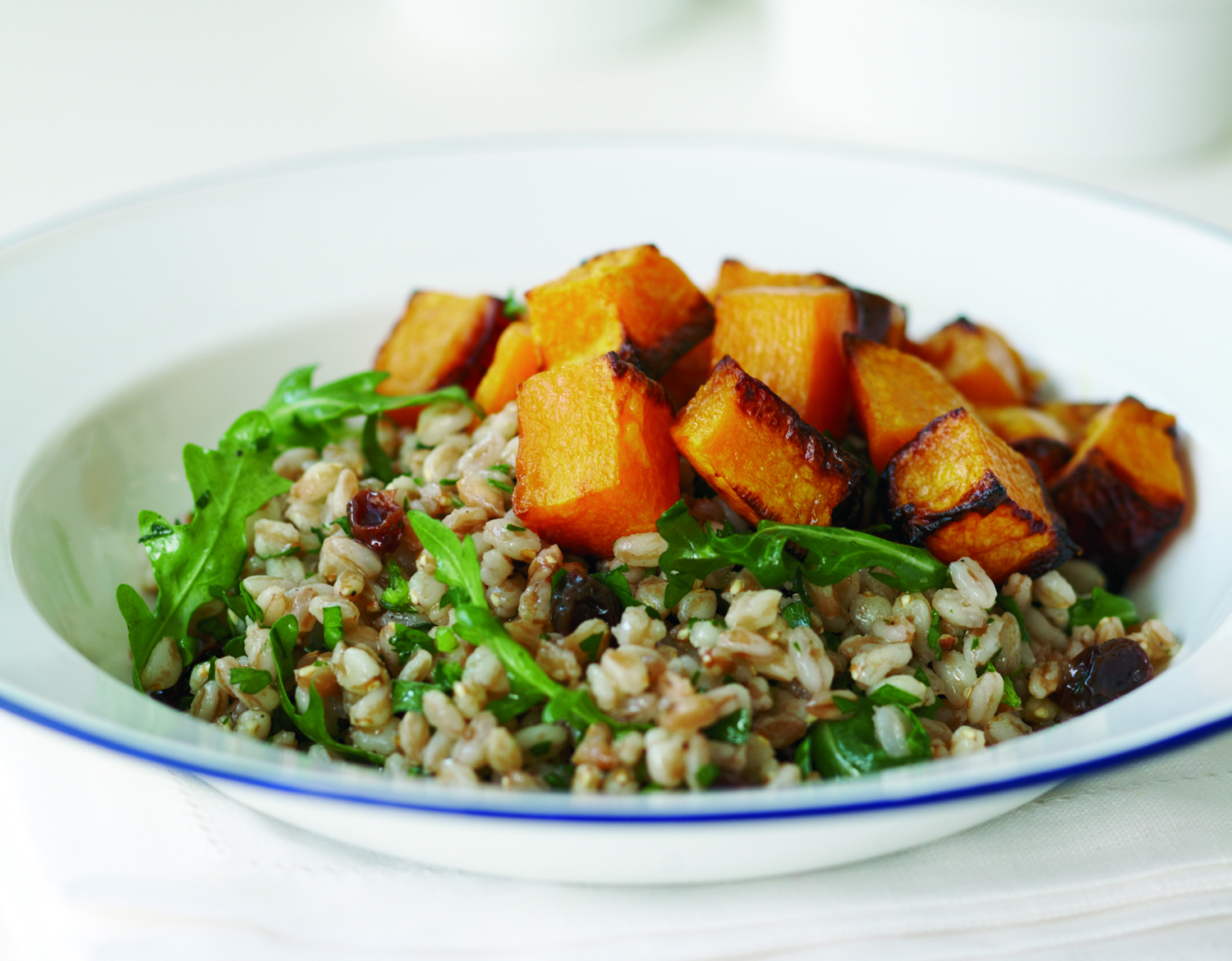 Preheat the oven to 200ºC/Gas Mark 6. Prepare the butternut squash by cutting it into small dice about 2cm in size. Toss the pieces in 2 tbsp of oil and place on a baking tray in the hot oven. Turn the squash half way through the cooking time. After around 30 minutes the butternut should be ready.
Meanwhile, cook the farro in plenty of boiling water for about 20 minutes, making sure that it retains its bite. Drain thoroughly, and set aside to cool in a sieve or colander. 
Mix the dressing in a bowl and add the chopped parsley, raisins and the rocket. Stir the farro into the bowl, mixing it all together well. Top with the butternut squash and serve in bowls.