If you're planning a trip to Capri, you may like to visit some of the below landmarks, hotels and restaurants. Read more about Capri in Fleur Kinson's 48 Hours in Capri by clicking here.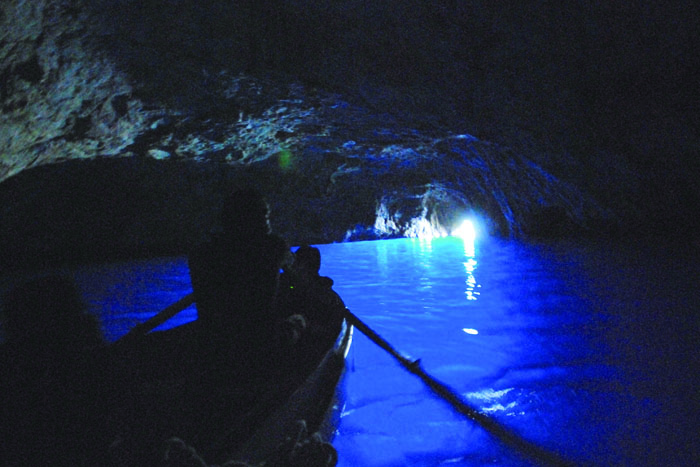 WHAT TO SEE AND DO
THE BLUE GROTTO
Via Grotta Azzurra, Anacapri
This brilliantly illuminated sea cave mustn't be missed. A trick of sunlight passing through rock apertures floods the water with a barely credible luminescence. Getting there is a mini-adventure, too, with exuberant boatmen playing up the drama as they man the oars to squeeze you in and out of the tiny entrance. If you're lucky they'll also sing opera. Open 9am to sunset; boat fare/entry €13.

VILLA JOVIS
Via Tiberio
It's worth coming here for the walk alone – a wonderful 45-minute stroll from Capri Town along attractive pedestrian lanes flanking villas and domestic gardens. The sea views grow steadily more panoramic before climaxing at the high clifftop ruins of the villa itself – a huge, sprawling complex of ancient Roman brick. Open 9am-1pm; entry €2.

VILLA SAN MICHELE
Viale Axel Munthe 34, Anacapri
+39 081 837 1401
www.villasanmichele.eu
This divine fin-de-siècle villa was built by the Swedish philanthropist, doctor and writer Axel Munthe and still serves as a Swedish cultural institution. The gardens are the very embodiment of serenity, with Classical and Egyptian statuary musing upon the breathtaking views out to sea. A sighingly beautiful place. Open 9am-3:30/6pm; entry €7.

CASA ROSSA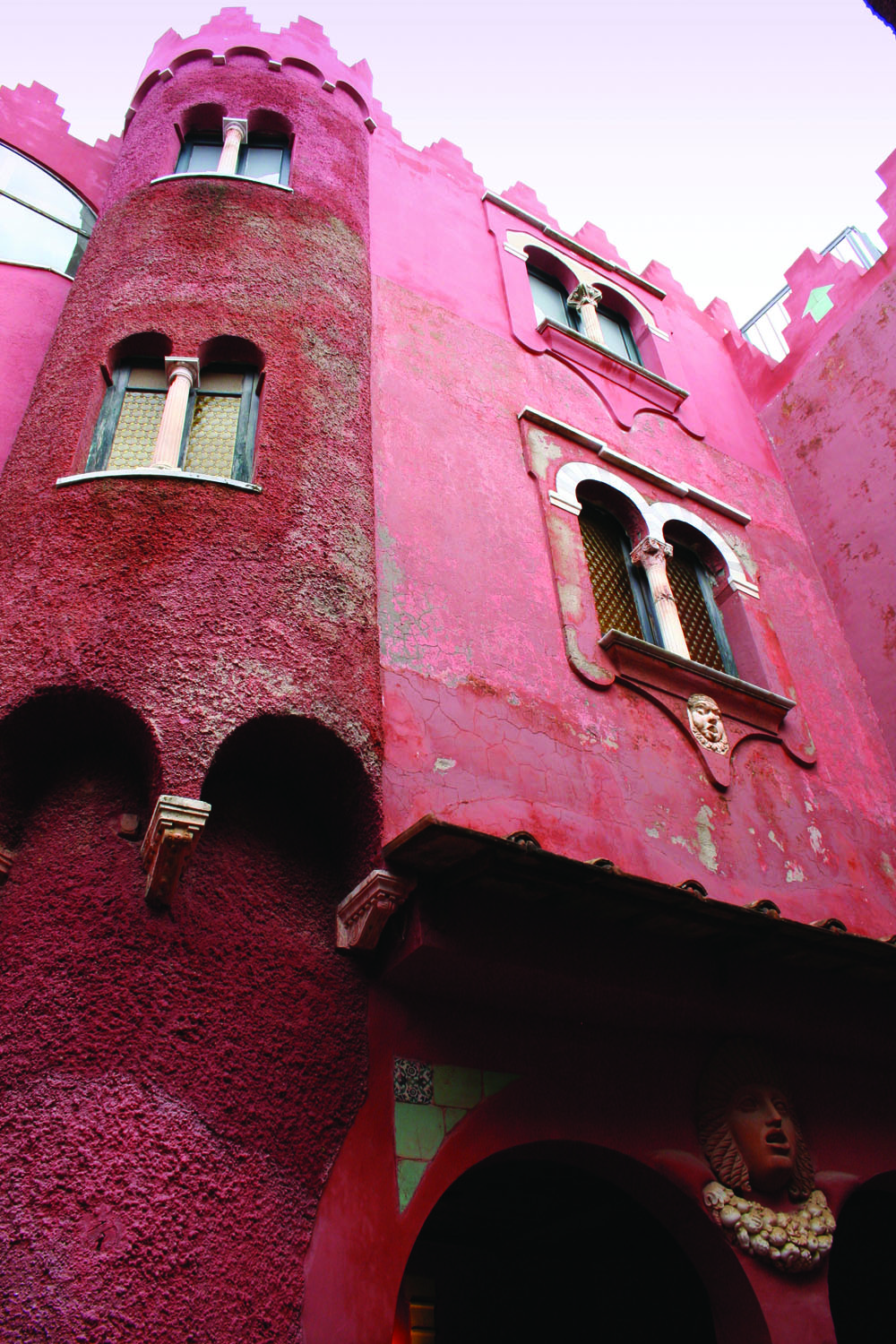 Via Giuseppe Orlandi 78, Anacapri
+39 081 838 2193<
This striking Moorish-cum-Venetian structure with its distinctive deep red walls was built by an American colonel in the late 19th century. It's a fascinating place to while away an hour admiring its fine collection of historical paintings of Capri and its various archaeological finds – the most unforgettable being the sea-eroded statues that once formed a Roman-era nymphaeum beneath the waters of the Blue Grotto. Open 10am-4/5/8pm; entry €7.

CHURCH OF SAN MICHELE
Piazza San Nicola, Anacapri
This outwardly unremarkable 18th-century church is famed for its mesmerising majolica floor depicting Adam and Eve in the Garden of Eden backed by a towering Tree of Knowledge and surrounded by birds and animals. You can view the whole from a small balcony above, then follow a surrounding boardwalk to view the tiles up close. Open in daylight hours; entry free.
WHERE TO STAY
GRAND HOTEL QUISISANA 
Via Camerelle 2, Capri
+39 081 837 0788
www.quisi.com
This elegant, historic landmark of a hotel has been accommodating celebrities and heads of state for more than 150 years (although they infamously turned away Oscar Wilde). The place is a delirium of bright luxury with all the lush gardens, arresting vistas, perfect pools and fine restaurants you might imagine. Bedrooms are white-tiled and dazzling.
Doubles from €300
HOTEL STELLA MARIS
Via Roma 27, Capri
+39 081 837724
www.stellamariscapri.com
A very rare example of a low-priced hotel on Capri, the Stella Maris is just 20 metres from the piazzetta and very friendly. Rooms are simple but clean and comfortable.
Doubles from €50
CAPRI PALACE HOTEL
Via Capodimonte 14, Anacapri
+39 081 978 0111<
www.capripalace.com
Poised at the top of the island, this large, sumptuous hotel is one of Capri's best. The elegant arches, vaults and columns of the building are offset by luminous pools and striking works of contemporary art. Rooms are decorated in luxurious natural fabrics in serenely muted colours. There's a spa and designer boutique shops, plus three restaurants – two with Michelin stars. Doubles from €350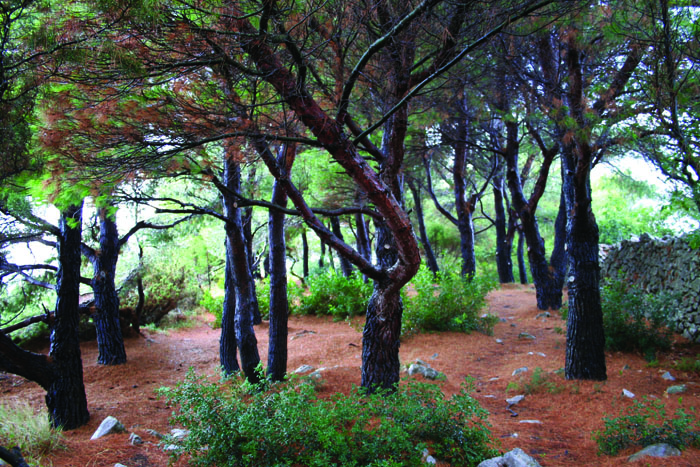 Via Tragara 24, Capri
+39 081 837 0122
www.villabrunella.it
Perched not far from the panoramic Punta Tragara, this very pretty and secluded-feeling hotel enjoys fabulous views. Sea-facing rooms all have private terraces, while garden-facing rooms have private patios. The décor is bright yet homey, with floral colours vivid against white majolica. There's a spa, and a good restaurant.
Doubles from €230

HOTEL VILLA KRUPP 
Viale Matteotti 12, Capri
+39 081 837 0362 / 7473
www.villakrupp.com
This lower-priced, family-run hotel enjoys a lovely location on a clifftop near the Gardens of Augustus. The white, airy rooms gaze out onto the sea, the gardens or Capri Town in the near-distance. There's a panoramic clifftop breakfast terrace and a belvedere where you can sit and dream.
Doubles from €150

WHERE TO EAT
RISTORANTE IL RICCIO
Via Gradola 4/6, Località Grotta Azzurra, Anacapri
+39 081 837 1380
www.ristoranteilriccio.com
Spectacularly set on sweeping terraces atop a sea-gazing cliffside, this stylish and friendly Michelin-starred eaterie enjoys spectacular views of the entire Bay of Naples. Glorious seafood is served in lavish abundance. Do not miss the chance to visit the majolica-tiled dessert kitchen.
€ €
VERGINIELLO 
Via Lo Palazzo 25/A, Capri
+39 081 837 0944
www.ristorantepizzeriaverginiellocapri.it
It's not easy to eat well at modest cost on Capri, but here you can. Classic local dishes, seafood and pasta, plus great handmade pizzas. There are wonderful views of the Bay of Naples outside, and cheery-bright, homey décor within.
€ €

IL GERANIO
Via Matteotti, Capri
+39 081 837 0616
www.geraniocapri.com
Passing pretty shops then winding along a fragrant avenue of trees, you finally arrive at a deeply romantic spot – with fine views over the tall, sea-girt white rocks called I Faraglioni. The cuisine is high-quality Mediterranean and international fare, and the atmosphere is serenely celebratory.
€ € €

L'OLIVO

Capri Palace Hotel, Via Capodimonte 14, Anacapri
+39 081 978 0111
www.capripalace.com
Boasting two Michelin stars, this sumptuous restaurant immerses you in luxury. Warmly lit and as comfortable as a living room, you experience sensual delight long before the food arrives. And then, oh wow! Wait until you taste the desserts, though – these are better than anything. Outdoor diners can enjoy the terrace beside the illuminated pool.<
€ € €

EL MERENDERO
Via Marina Piccola 74
+39 334 933 6058 / 108 5577
www.merendero2004.altervista.org
Set beside the public beach of Marina Piccola, there's a distinctly tropical vibe, underscored with upbeat Latin music. Piles of fresh fruit lie about, waiting to be pulped into juices, piled onto yoghurt or mashed into ice-cold granitas.
€