Mario Matassa shares a simple but flavoursome recipe for chestnut soup with mushrooms – an Italian autumn classic…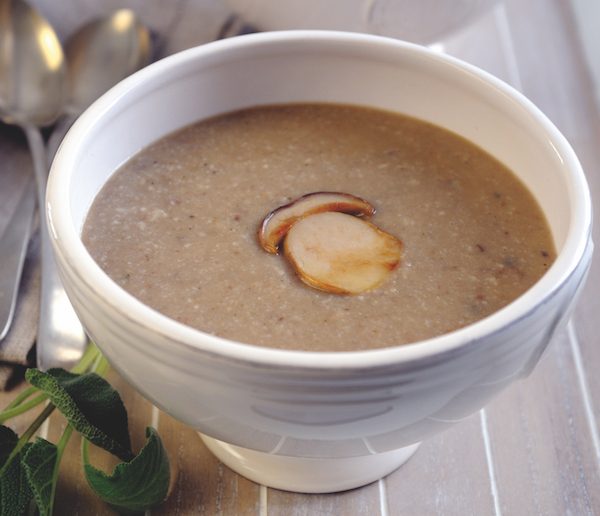 Serves 2
Preparation time 10 minutes
Cooking time 30 minutes
Ingredients:
• 200g ready prepared chestnuts
• 200g fresh porcini mushrooms
• 500ml vegetable stock
• 100ml single cream
• 2 tbsp olive oil
• salt and freshly ground black pepper
Instructions:
1 Pour the olive oil into a large saucepan and heat. Clean the mushrooms using a damp cloth, then roughly chop. Add the mushrooms to the oil and cook for 3-4 minutes. 
2 Add the chestnuts and the stock to the pan. Bring to a simmer, then cook for 20 minutes. Remove from the heat and blend until smooth. Place the soup back in the saucepan and add the cream. Heat through gently, then serve.
Find more Italian recipes from foraged foods here
You can find plenty more delicious Italian-inspired recipes here