Peppery, refreshing and full of goodness, watercress has been farmed since prehistoric times. Its season is now, though under the right conditions it will grow nearly all year round…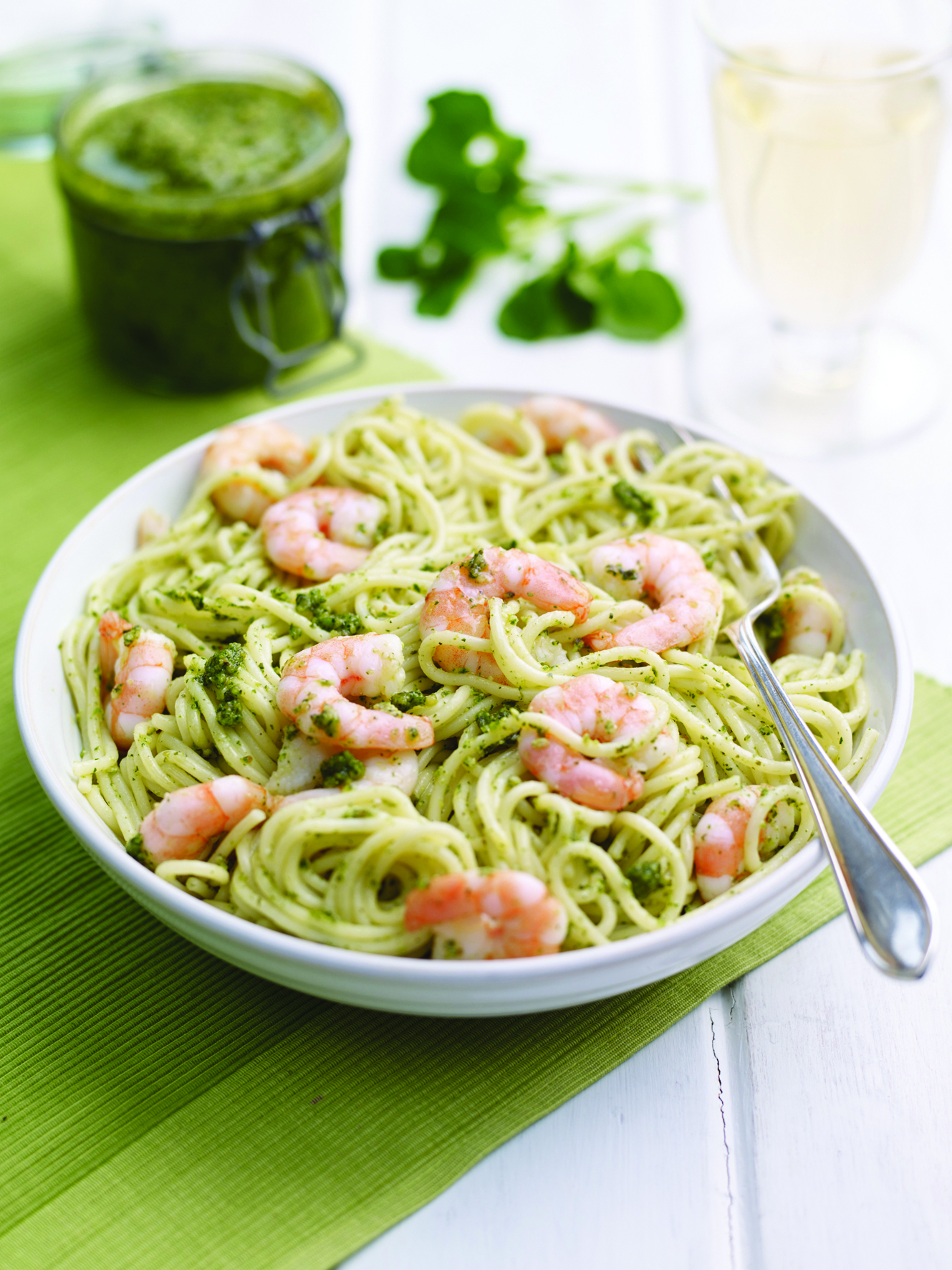 Spaghetti with prawns and watercress and pumpkin seed pesto
OR
Spaghetti con gamberi al pesto di semi di zucca e crescione d'acqua
Serves 2 (with leftover pesto) – Preparation 10 minutes –Cooking 15 minutes
Ingredients
180g spaghetti
85g pumpkin seeds
85g Parmesan cheese, grated
3 cloves garlic, roughly chopped
85g watercress
1 lemon
300ml olive oil
100g cooked prawns
Method
Bring a large pan of salted water to the boil and cook the spaghetti according to packet instructions.
Meanwhile, toast the seeds in a dry frying pan until they begin to pop. Blend the toasted seeds, Parmesan, garlic, watercress, lemon zest and juice, along with half of the oil, in a food processor until you have a thick paste. As it is blending, add more oil until it takes on a drizzling consistency.
When the pasta is cooked, drain and toss it in the pan with the cooked prawns and enough pesto to coat the spaghetti. Warm through and serve with a fresh watercress salad.
Tip: The recipe will make around 450ml of pesto, any excess will keep in the fridge in a sealed container for a week. 
Tags:
food
,
Italian Meal
,
meal
,
Meals
,
Pasta
,
recipe
,
Watercress