This recipe for tacchino con zafferano e panna by Mario Matassa uses just a hint of saffron to give the dish its delicate yellow colour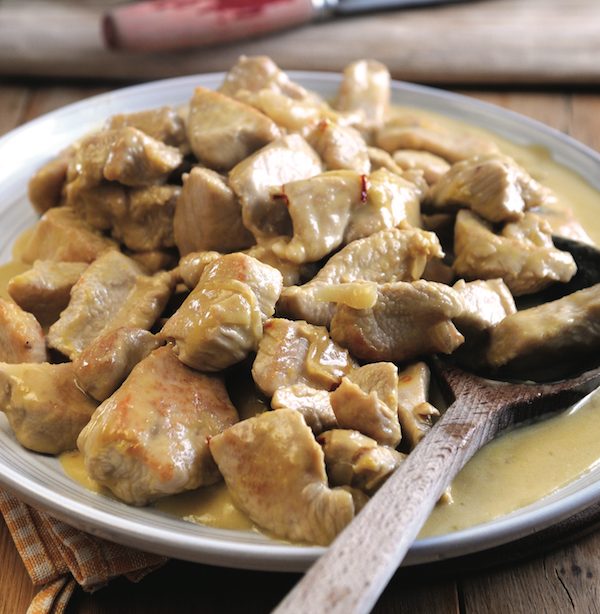 Serves 4
Preparation time 10 minutes
Cooking time 30 minutes
Ingredients:
• 750g turkey breast, cut into 2cm chunks
• a few tablespoons of plain flour
• a few tbsp of olive oil
• 1 large onion, peeled, chopped
• 50ml dry white wine
• 250ml chicken stock
• sea salt and freshly ground black pepper
• a pinch of saffron
• 75ml single cream
Instructions:
1 Lightly dust the turkey chunks in seasoned plain flour. Heat some olive oil in a large frying pan, then add the turkey and brown. 
2 Next add the onion and cook for a few minutes. Pour the wine into the pan, turn up the heat and allow the wine to evaporate. 
3 Add the stock, cover and simmer for about 15 minutes. Season with salt and pepper to taste. 
4 Add the saffron and continue cooking for a further 5 minutes. Finally add the cream, stirring continuously until heated. Serve with plenty of crusty bread.
Find more Italian-inspired recipes here