Intensely flavoured speck works  well with soft cheeses, and this recipe from Mario Matassa helps to demonstrate its great versatility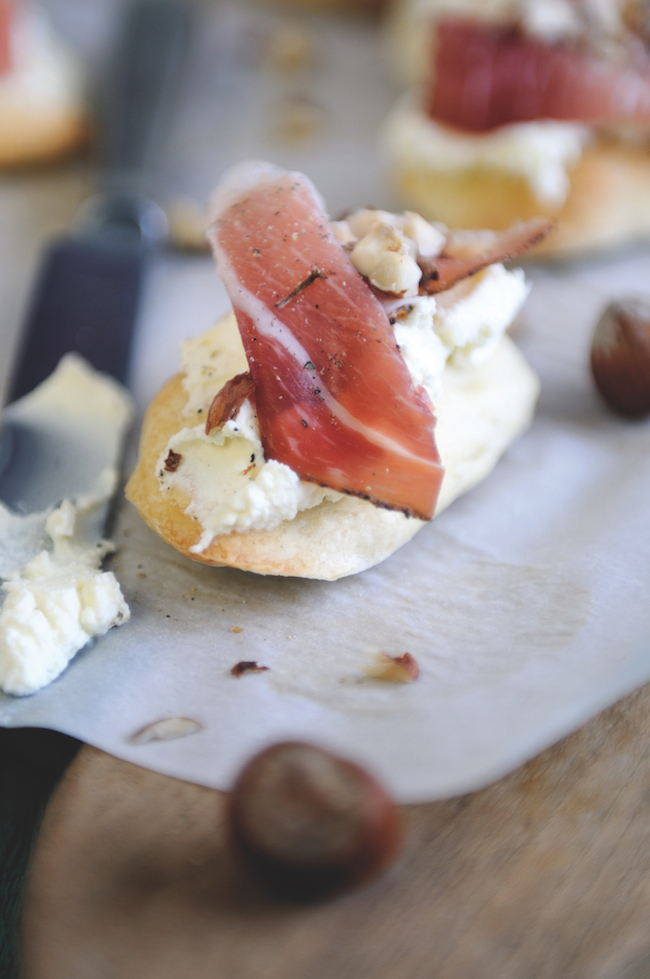 Makes about 20
Preparation time 15 minutes plus rising
Cooking time 10 minutes for the dough
Ingredients:
•50g plain flour
• 125ml tepid water
• 12g fresh yeast
• ½ tsp salt
For the topping
• 8-10 slices of speck, cut in half
• 150g robiola cheese, (Philadelphia cheese is a good substitute)
• a few tbsp hazelnuts, finely chopped
• extra-virgin olive oil
• salt and freshly ground black pepper
Instructions:
1 To make the dough, place the flour in a large bowl with the salt and stir these together. Next, dissolve the yeast in 50ml warm water and stir this into the flour. Measure out another 75ml of warm water and begin adding this to the flour and mixing together. You may not need all the water (depending on the flour), so when you get to the last 25ml, add a little at a time. When you have a firm dough, tip it out onto a lightly floured worksurface and knead vigorously for about 5 minutes. Place the dough in a large bowl, mark with a cross on the top, then leave to rise for 1 hour, or until doubled in size.
2 Preheat the oven to 180ºC/Gas Mark 4. Once the dough has risen, divide into roughly 20 pieces, then shape them into flat oblongs, and place on a baking sheet. Let them rise again for another 10 minutes, then bake in the oven for 10 minutes. Remove from the oven and leave to cool.
3 Once cool, spread with the robiola cheese and drape over half a slice of speck. Finally top with a sprinkling of hazelnuts, a trickle of olive oil and a grinding of black pepper.
Tags:
Cured meat
,
food
,
Food & Wine
,
Italian Foodie
,
Italian Recipes
,
Recipes
,
Speck