The classic dish of spaghetti cacio e pepe makes a perfect midweek meal and is a perfect recipe for showcasing delicious pecorino cheese…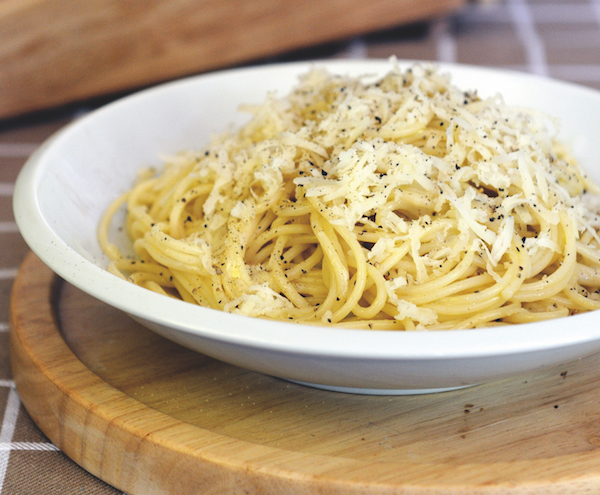 Serves 4
Preparation time 5 minutes
Cooking time 8 minutes
Ingredients:
• 320g spaghetti
• 250g semi-mature pecorino cheese
• 3 tbsp extra-virgin olive oil
• freshly ground black pepper
Instructions:
1 This dish is classic simplicity. Begin by bringing a large pot of salted water to the boil. Once boiling, add the spaghetti and cook until just al dente. While the pasta is cooking, grate the pecorino cheese and set aside.
2 Once the pasta is cooked, drain it, reserving a small ladleful of the cooking water. Place the pasta back into the pot with the cooking water, add the oil, cheese and loads of black pepper. Give everything a good stir and serve immediately.
Click here for more on Italian cheese (plus links to more delicious formaggio recipes!)