When opened up and boned,
sardines
cook in minutes in a hot oven. Marinating them in oil and lemon juice lends piquancy to the delicate flesh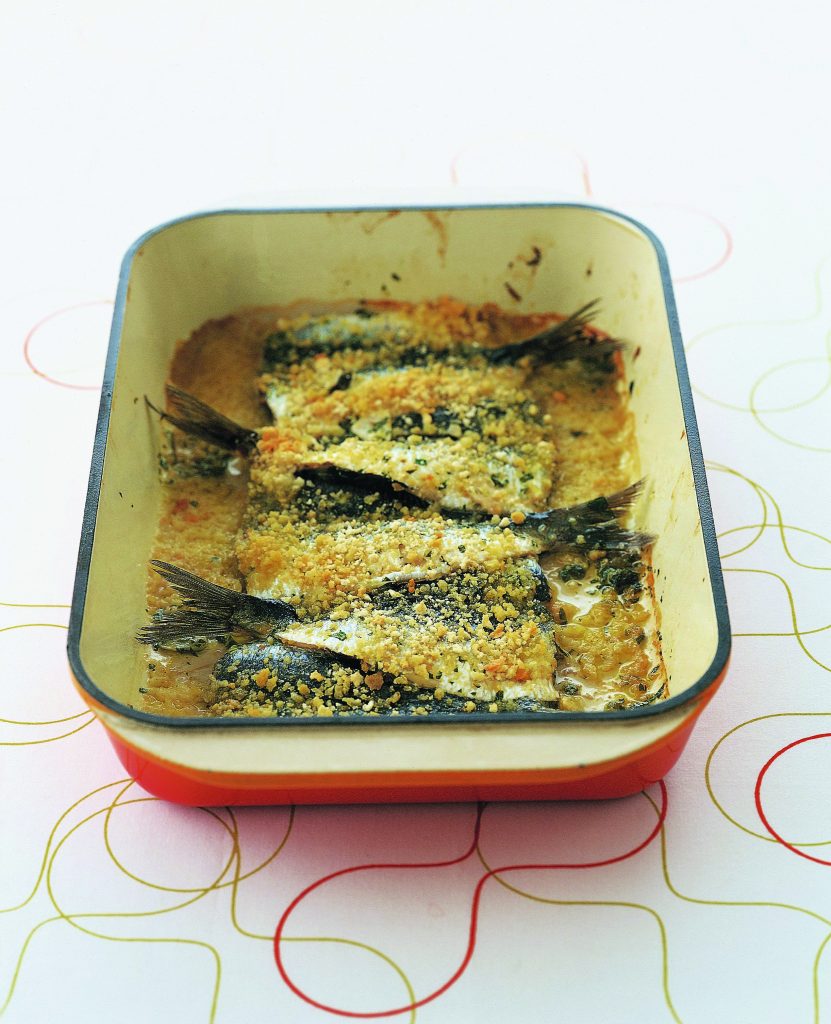 Scale the sardines with the blunt edge of a knife. Cut off the heads and slit open the bellies. Remove the guts under running water. Slide your thumb along the backbone to release the flesh along its length. Take hold of the backbone at the head end and lift it out. The fish should now be open flat like a book.
Put the oil, lemon zest and juice in a large bowl, whisk well, then stir in the garlic, parsley, capers, salt and pepper. Holding each sardine by the tail, dip in the lemony olive oil then put skin side up in the ovenproof dish. Pour in any remaining liquid, sprinkle with the breadcrumbs and bake in a preheated oven at 200ºC (400ºF), Gas 6 for 15 minutes.
Serve warm immediately, or let cool and store overnight in the refrigerator. Serve the next day at room temperature, when the sardines will have marinated in the oil, lemon and herbs. Add the parsley and lemon wedges, then serve.
Serves 4
8 fresh whole sardines
100ml good olive oil
Finely grated zest and juice of
1 unwaxed lemon
2 garlic cloves, thinly sliced
3 tbsp chopped fresh flat leaf parsley, plus extra to serve
1 tbsp salted capers, rinsed, drained and chopped
3 tbsp dried breadcrumbs
Sea salt and freshly ground black pepper
Lemon wedges, to serve