Meatballs (polpettine) are generally fried in a pan, but they can also work on the grill if you ensure that they remain moist, says Mario Matassa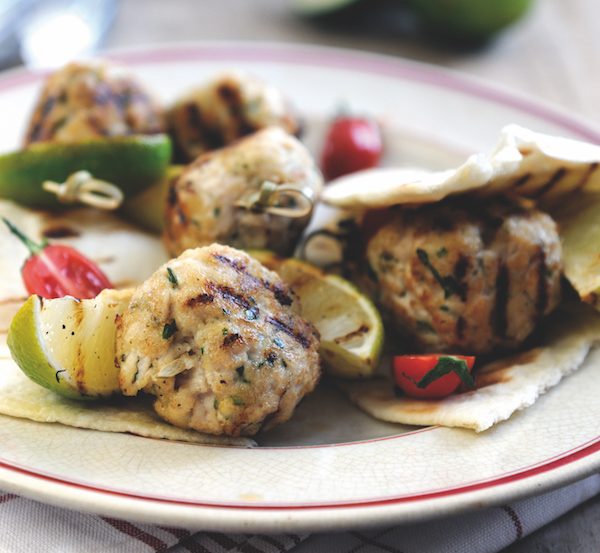 Serves 4
Preparation time 15 minutes
Barbecuing time 15 minutes
Ingredients:
• 2 thick slices of day-old rustic bread
• 100ml milk
• 400g turkey breast mince
• 4 limes
• 1 tsp thyme, finely chopped
• salt and freshly ground black pepper
Instructions:
1 Place the slices of bread in a bowl, then add the milk. Allow the bread to soak up the milk for about 5 minutes. 
2 Meanwhile, place the turkey mince in a separate bowl and add the juice and zest of 1 lime together with the thyme and then the soaked slices of bread. Use your hands to mix everything together. Season well.  
3 Shape the turkey mince into small meatballs. Cut the remaining limes into wedges, then skewer the meatballs onto sticks along with wedges of lime.
4 Place the polpettine on the barbecue and cook for about 15 minutes, turning frequently. Serve with pitta bread or piadina and yoghurt.
TIP It is vitally important when you are cooking white meat that you make sure the meat is cooked through properly. Don't use a flaming barbecue. Wait until only embers remain. 
Find more dishes and Mario Matassa's feature on Italian barbecues here
You can find plenty more delicious Italian-inspired recipes here