If you're in the unlikely position of having leftover panettone, this is a delicious way to use it up, courtesy of Mario Matassa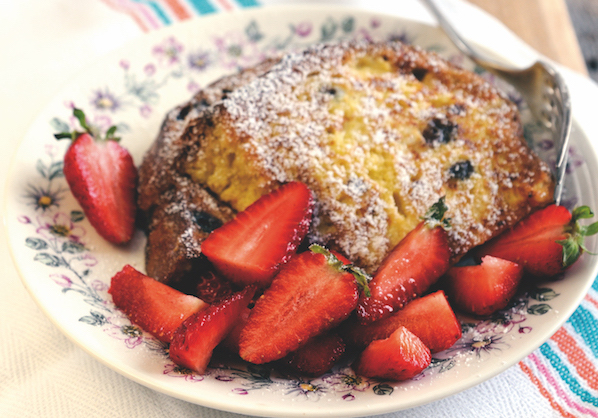 Serves 2
Preparation time 10 minutes
Cooking time 5 minutes
Ingredients:
• 1 large free-range egg
• 2 tbsp single cream
• 2 thick slices of stale panettone
• 25g unsalted butter
• 125g fresh strawberries
• 1-2 tbsp icing sugar
Instructions:
1 Beat the egg in a large, flat-bottomed dish and stir in the cream. Dip the slices of panettone into the egg mixture and turn them several times so they are thoroughly coated.
2 Once the egg mixture has been completely absorbed, heat the butter in a frying pan and, once hot, add the slices of panettone. Cook until golden and crispy on one side, then flip it over and cook for another few minutes on the other side, again until crisp.
3 Once cooked, arrange the slices on a serving plate with the strawberries and dust generously with icing sugar. Serve immediately.
Click here for Mario's feature on using up leftovers, Italian-style (plus links to more delicious recipes!)