The mozzarella, tomato and basil salad (or insalate caprese) is an Italian classic – the secret to its success lies in its simplicity and the quality of the ingredients used. Mario Matassa shares the recipe for this iconic dish…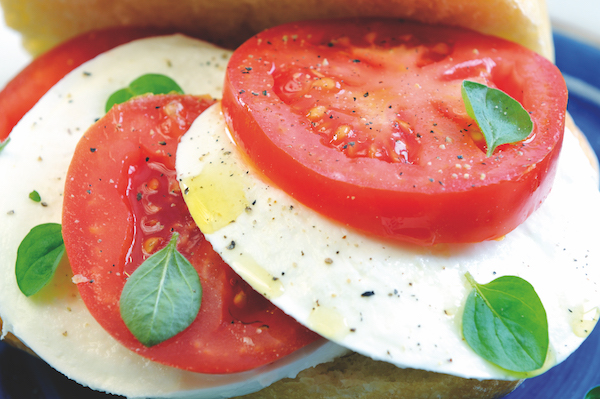 Serves 2
Preparation time 10 minutes
Cooking time none
Ingredients:
• 2 large ripe tomatoes
• 200g very fresh mozzarella cheese (from a good deli counter)
• Best-quality extra-virgin olive oil
• Sea salt and freshly ground black pepper
• A sprig of fresh oregano
• A few leaves of fresh basil
Instructions:
1 Slice the best tomatoes you can find, not too thinly, about 1cm thick. Roughly slice or tear the mozzarella cheese into pieces. Arrange the two ingredients together on a serving plate, alternating the tomatoes with the mozzarella.
2 Dress liberally with extra-virgin olive oil, salt, pepper, fresh oregano and basil. This dish can either be served as an antipasto or as a main dish. Alternatively, serve it in a crusty warm ciabatta panino and you'll have a sandwich fit for a king.