Mario Matassa's gorgeous, colourful salad is a great way to use Parma ham without overpowering its delicate texture and flavour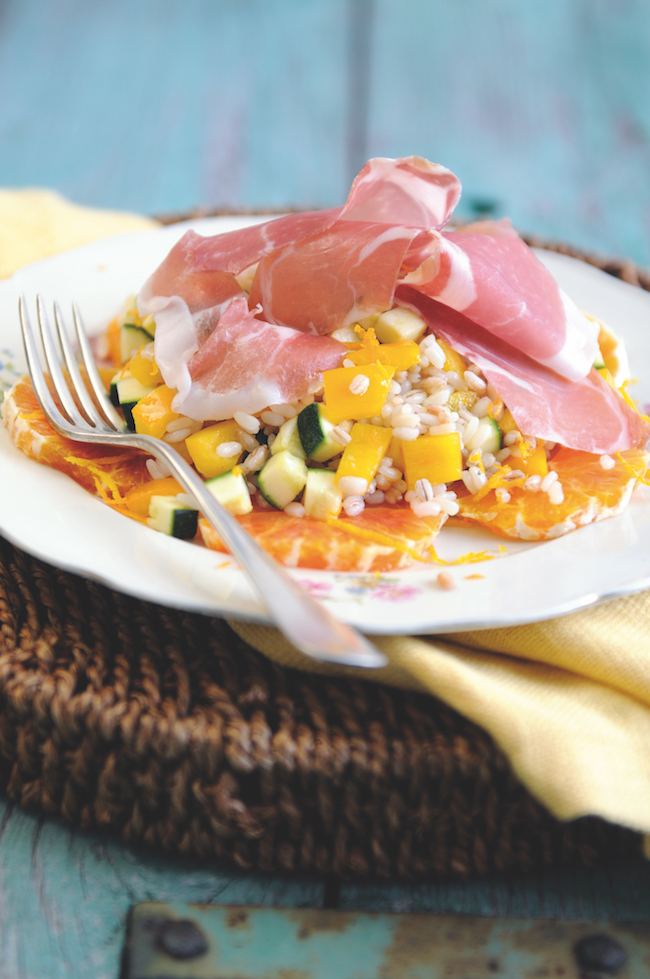 Serves 4
Preparation time 10 minutes
Cooking time 5-7 minutes
Ingredients:
• 250g mixed grains, including rice, spelt and pearl barley
• 2 sweet yellow peppers, diced
• 4 small young courgettes, diced
• 2 untreated oranges
• 12 slices of Parma ham
• 4 tbsp extra-virgin olive oil
• salt and freshly ground black pepper
Instructions:
1 Begin by boiling the mixed grains in a saucepan of salted water, until cooked. You can buy bags that contain all three grains and have an equal cooking time, which makes things much easier – if you can't find this, just use your favourite grain.
2 Once cooked, drain the grains, transfer to a large bowl, and set aside to cool completely. To make the salad, place the courgettes and peppers in a bowl. Make a dressing by mixing together the juice and zest of one orange with the olive oil. Add this to the bowl and
stir everything together. Check for seasoning, and add salt and pepper to taste. To serve,
I like to peel and finely slice the final orange and arrange it on a serving plate. Place the salad on top and finish with the slices of Parma ham.