Known as 'costoletta alla milanese' in Italian, the Milanese veal cutlet is a great one to master properly. Mario Matassa's recipe will help you to create a truly authentic version of this historic dish…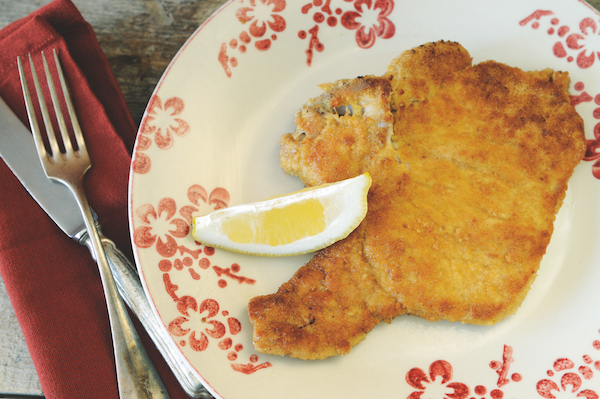 Serves 4
Preparation time 20 minutes
Cooking time 20 minutes
Ingredients:
• 4 veal chops on the bone
• 2 free-range eggs
• 100g fine breadcrumbs
• 100g unsalted butter
• sea salt
• 1 lemon, cut into wedges
Instructions:
1 Prepare the chops by making a small incision on the outside of the skin. Gently flatten with a meat mallet.
2 Place the eggs in a bowl and beat together. Dip the chops in the egg, then in the breadcrumbs. Apply a little pressure with the palm of your hand just to make sure that the chops are completely and evenly coated.
3 In a large, heavy-based frying pan, heat the butter and place the chops in the pan. Cook for 6-7 minutes on each side, depending on the thickness. Once they are cooked, carefully remove the chops from the pan, season with salt and garnish with lemon wedges.