Alexander James brings us the low-down on the top spots for food and drink in Emilia-Romagna… one of the best regions for enjoying Italy's finest specialities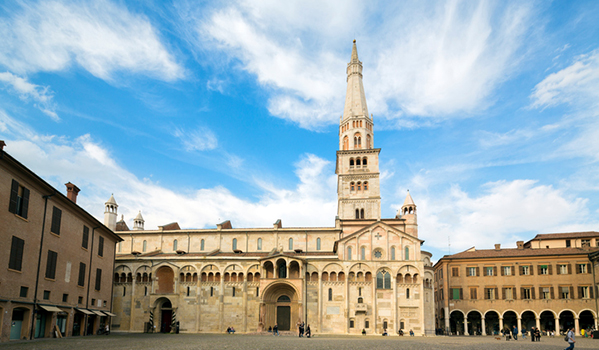 Modena
Modena is a city laden with hidden culinary treats. Many know it as the place-name that adorns balsamic vinegar bottles. But the real deal vinegar is very different to the mass-produced one. Only 100 producers can legally produce 'traditional balsamic vinegar', and this must be aged for at least nine years from grape must according to a technique mastered 400 years ago. The result is completely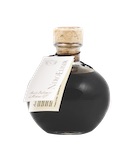 different to supermarket varieties. To let you taste the difference, many vinegar houses in Modena, such as Acetaia di Giorgio, do free tours and tastings. One other difference is the area's original Lambrusco wine, today an absolute delight compared to the sickly sweet stuff from the 1980s. The real food gem of the town, though, is its market at Albinelli. Few food markets in Europe woo so many people. The Mercato Albinelli spans 1,000 years of history and is brimming with hand-crafted pastas of every shape (tortellini being the favourite) and, when in season, mushrooms, truffles and cherries. Street food can be found at the excellent Bar Schiavoni.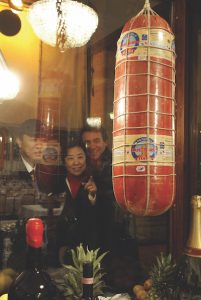 Bologna
Bologna is the capital of the region, and some argue that it's the food capital of Italy, too. The main emphasis in the city is on fresh pasta, especially lasagna, which originates here. The country's favourite panini-filling mortadella hails from these streets. Meander through the backstreets around the university and you'll discover many inexpensive offerings. The market area in the medieval market known as Quadrilatero (next to Piazza Maggiore) panders more to tourist tastes. Still though, it oozes character as it winds past bars with giant hams hanging from ceilings. The best thing about Quadrilatero, though, is the abundance of small eateries where you can sample these delights with local wines such as Colli Bolognesi, Pignoletto and Pinot Bianco. Do try L'Arco degli Albari. For a slice of Bologna's egalitarianism, some head to the city's famous taverns, such as Osteria del Sole on Vicolo Ranocchi, which lets you bring your own picnic.
Rimini
Rimini has been purveying the very best of the Adriatic Coast since Roman times, when its name was Ariminum. Since then, names like Federico Fellini have made it an artist's paradise – and where there are artists, there is always inexpensive street food. You will find few rivals to the locals' favourite, piadina, a flat-bread filled with fresh tomatoes, fish, meats, cheese, or whatever local offering can be crammed inside. Try them at La Cantinetta, or else from kiosks throughout the town, where they are sometimes dressed with the area's olive oil, Colline Di Romagna, which is among the world's best. And then there's the fish, at venues like Pescato del Canevone (right), just caught from the coast.
Parma
Most people know this city for its beloved prosciutto crudo (Parma ham), and Parmesan, but the fertile valleys gift the city with other renowned flavour-packed meats such as salame di Felino. Less well known are its mountain fresh mushrooms and truffles, which grow in abundance.
Read more about the region's gastronomic treasures here.