Though famous for its fine red wines, from Chianti to the Super Tuscans, this region also produces excellent but lesser-known white wines. We take a look…
Tuscany is famous for so many reasons. It's the region that boasts Florence as its capital; its verdant, rolling hills have inspired painters and poets alike; and its culinary traditions permeate restaurant menus worldwide. Some of the best internationally renowned red wines, such as Brunello di Montalcino, Ornellaia, Chianti Classico and the Super Tuscans hark from this productive corner of Italian soil.
But what of its whites? In many cases, they are made by the same expert winemakers who create world-beating Tuscan reds, and the quality is excellent. There's the indigenous Vernaccia di San Gimignano, from the first of Italy's white wine regions to be granted DOC status, in 1966 (DOCG in 1993); Vin Santo, the honeyed dessert wine produced from several different grape varieties, such as Malvasia, Trebbiano, Sangiovese and even Malvasia Nero; and the zesty Vermentino among others. These white wines are not widely available; they are stocked by specialist importers rather than your local supermarket, but with impeccable quality credentials they are quite a hidden secret, and definitely worthy of your attention.

Discovery of the month
Campo alle Comete Vermentino 2017
Campo alle Comete is Feudi di San Gregorio's Bolgheri vineyard, and this wine is light-bodied, dry and utterly refreshing. It's not lightweight though, as it is balanced and complex with its fragrant floral aroma, notes of sharp citrus and warm spice – and a pleasing twist of minerality, even a hint of bitterness on the finish.
Pair with: Perfect with baked whole fish and other seafood, we would also serve it with a light risotto or crab linguine
From: Uvinum, £13.29
The best of the rest…

Poggio alle Gazze dell'Ornellaia, 2016 
Ornellaia, in the Bolgheri DOC zone, is world-renowned for its production of Super Tuscan wines, under the guiding hand of winemaker Axel Heinz. This elegant blend of mostly Sauvignon Blanc grapes has the structure and quality you would expect. Almost exotically floral in fragrance, its tangy citrus notes are offset by the ripe sweetness of mango and peach. There's a refreshing minerality that comes to the fore in the fruity finish too.
Pair with: A superb white wine to serve with grilled lobster or a seafood platter
From: Armit Wines, £40.00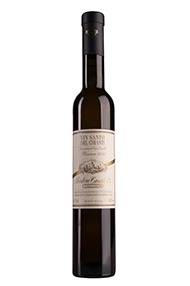 Vin Santo del Chianti DOCG Riserva 2010, Casale Falchini
You'll find Casale di Falchini in the rolling hills just outside the walls of San Gimignano. Although Vin Santo is a dessert wine, this one also has a bone-dry edge to it, which stops it tipping into cloying sickliness. A blend of Malvasia and Trebbiano grapes, there's plenty of apricots, peaches and woody herbal notes. Serve this delicious wine slightly chilled to bring out all the nuances of flavour.
Pair with: Crisp almond biscotti or pecorino cheese with a drizzle of chestnut honey
From: Berry Bros & Rudd, £34.95

Campo alla Casa Enrico Santini, Bolgheri Bianco 2017
Enrico Santini continues to produce an impressive array of wines from his Bolgheri vineyards. A Vermentino and Sauvignon Blanc blend, this Bolgheri Bianco is vibrant, refreshing and fruity. In the glass, it's a clear straw-yellow with pear and lime aromas. Flavours of zesty pink grapefruit and ripe peach greet your palate with a subtle undertow of minerality and bitter almond on the satisfying dry finish.
Pair with: A delicate fish stew, or fresh pasta in a creamy lemon sauce
From: Corney & Barrow, £17.75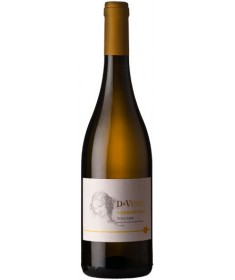 Da Vinci, Vermentino IGT 2016
The Da Vinci cooperative is based in the Chianti village of Vinci, and has 200 partners who cultivate 750 hectares locally. Their winemaking ethos is to harmonise the best of modern techniques with traditional know-how, and this wine gets it just right. Fresh and fragrant, there is zippy lemon with hints of almond and pine nut on the palate, with tropical fruits coming in the finish. An easy-drinking and balanced wine to enjoy with friends.
Pair with: Try with young soft cheeses like a fresh ricotta or creamy burrata
From: Great Western Wine, £11.50

Poggio al Tesoro Vermentino 2017
Based in the Bolgheri zone and owned by the Allegrini family, this winery is producing some splendid wines. Solosole, meaning 'just sun', lives up to its name: the grapes are harvested when they turn a deep yellow, which reflects in the glass. Brimming with tropical fruit flavours like ripe white peach and apricot, this medium-bodied wine will please your palate with a flinty minerality in the long dry finish. Well rounded, drink now or keep for a few years.
Pair with: Spinach and ricotta ravioli, or how about fennel-spiked pork sausages?

For more great Italian wines to try, we've got lots of reviews here.