Rich and intense, thanks to the hot summer climate, red wines from Puglia continue to consolidate their reputation for finely crafted wine at fair prices
Puglia's largely flat, fertile lands have supported vines – and grains – since at least as far back as the 3rd century BC. There are very few mountains in the region, and it is bordered by warm sea waters. Topography, in the main, is gentle hills and those highly fertile plains, which, coupled with high summer temperatures (it can reach 45ºC) and the occasional sea breeze, make for superb grape-growing conditions. The two native red grapes we are looking at this month are the 'black and bitter' Negroamaro (used in most of the DOC wines in southern Puglia), and the deep, dark Primitivo (which is related to the popular North American Zinfandel).
In the not-so-distant past, the bulk of Puglian red wine production –
as with a lot of southern wines – was sold off for blending with less robust red wines from regions elsewhere (even beyond Italy), to add sufficient body. But now, thanks to lower grape yields per harvest, and those hot summers and cooling night sea breezes, these southern grapes make top-quality wines that are gaining an appreciative audience well beyond the confines of their origin. Whatever the weather outside, crack open a bottle of sunshine from our selection overleaf. 
Discovery of the month

12E Mezzo Organic Primitivo, Varvaglione, IGT Puglia 
Varvaglione 1921 is one of the oldest wineries in the south of Italy and it concentrates its efforts into native Puglian grapes. This organic 12.5 per cent ABV Primitivo is fresh and brambly on the nose, while the palate reinforces those forest fruits alongside dark chocolate, vanilla and liquorice with a hint of spice. Well-balanced with delicate tannins.
Pair with: Grilled lamb cutlets, smoky aubergines, tomato-based salads and pasta sauces
From: Great Western Wine, £13.95
The best of the rest…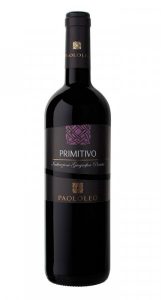 Paolo Leo Primitivo Salento IGP
The versatile Primitivo grape can be used to make everything from light, easy-drinking wines right through the wine spectrum to big, bold bottles. This example from Paolo Leo sits firmly in the latter category. Deep ruby-red in the glass, it's robust, full of complex character and an abundance of ripe berry fruits and aromatic cinnamon spice. It has a satisfyingly long finish with just enough tannin to give a decent backbone.
Pair with: A bowl of pasta with a rich meat ragù – duck would work well, or even game
From: Bellavita Shop, £15.95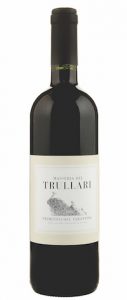 Masseria dei Trullari Primitivo del Tarantino IGT 2017
From the Taranto territory – you can taste the intensity of the summer sun in this glass. A rich red in hue, the wine's bouquet is ripe with soft summer pudding fruits. Take a sip and you'll taste tart raspberries and black cherry, with peppery notes and a hint of tobacco. Medium-bodied with balanced tannins, this is a well-rounded wine at an excellent price. Drink now or cellar for five to six years.
Pair with: This makes a natural partner for roasted lamb and mature hard cheeses
From: Corney & Barrow, £10.50

Domodo Negroamaro IGP 2017
This Negroamaro from Taranto is an intense purple-red in the glass with a powerfully fruity bouquet to match. On the palate, it is smooth and jammy with black cherry, plum, and rich prune flavour. It's almost savoury in the finish with thyme, nutmeg and liquorice. Medium-bodied, it has a great structure with distinctive tannins and a medium-dry finish. If you can, tuck a few bottles of this away for five years when it will taste even better.
Pair with: Barbecue meats or grilled vegetables complement this robust red wine
From: Majestic Wine, £9.99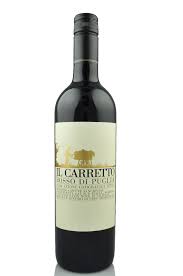 Il Carretto IGT Rosso di Puglia 2017
This wine offers something a little bit different as Sangiovese is the main grape blended with native Primitivo. This results in an easy-drinking red at a great price. It's young and lively with a nicely developed character and fine degree of balance. Think red, rather than black cherry, plus strawberries with a hint of sweet balsamic, pepper and thyme in a well-rounded and fresh-tasting wine with a pleasing medium finish.
Pair with: Goat's cheese or a soft blue, or antipasti and herby sausages
From: Corney & Barrow, £7.95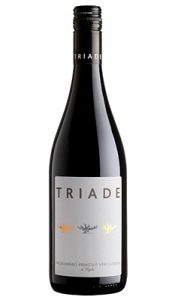 Triade Rosso 2016
A 'celebration of three of Puglia's most richly satisfying grapes', Triade Rosso is a blend of Primitivo, Negroamaro and Nero di Troia. Fruity and smooth, it has a heady bouquet of spice and black plum – a delicious overture to the dark berry and cherry fruit packed into the glass – with chocolate and liquorice notes in there too. It's medium-bodied with just enough oak to add structure alongside the juicy acidity. Great price – drink on its own or with food.
Pair with: Pizza, of course, or a plate of antipasti – meat or grilled vegetables
From: Waitrose, £8.99
For more Italian wine reviews, click here
Tags:
best wine
,
Drink Italia
,
food
,
Food & Wine
,
Food and drink
,
Italian food
,
Italian wine
,
Puglia
,
Wine
,
wines