Filetto di maiale ai porri

Serve this pork fillet with leeks recipe with a mash of whatever you fancy – I like sweet potato and celeriac, but this can be a bit time-consuming.
➤ Serves 2
➤ Preparation 10 minutes
➤ Cooking 30 minutes
➤ 300g pork fillet, cut into thick slices
➤ 2 tbsp plain white flour
➤ 2 leeks, trimmed, white part only
➤ 2 tbsp sunflower oil
➤ fine sea salt and freshly milled black pepper
➤ a small pinch of dried sage
➤ 4 tbsp dry white wine
➤ 2 tsp lemon juice
➤ 1 tsp lemon zest
Trim the pork carefully and roll it in the flour to cover it lightly. Cut the leeks in half, then cut into small sections crossways and lengthways to produce rough squares of about 2cm. Rinse the leeks thoroughly and dry them in a tea towel or on kitchen paper.
Put the leeks in a deep sauté pan with the oil, season thoroughly and add the sage. Mix together and fry gently until the leeks are softened and lightly browned. Raise the heat and add the meat, turning it over frequently until browned all over. Add the wine, the lemon juice and zest, stir and lower the heat. Remove half the leeks and set aside. Cover the meat and simmer very gently for about
20 minutes, or until the meat is cooked through and completely tender.
When the meat is cooked, remove it and keep it warm to one side. Liquidise the leeks left in the sauté pan in a blender, then return to the pan with the meat and the leeks you removed earlier. Heat through for about 5 minutes, turning frequently. Take out the meat and arrange it on a dish. Pour the leeks and sauce all over the slices.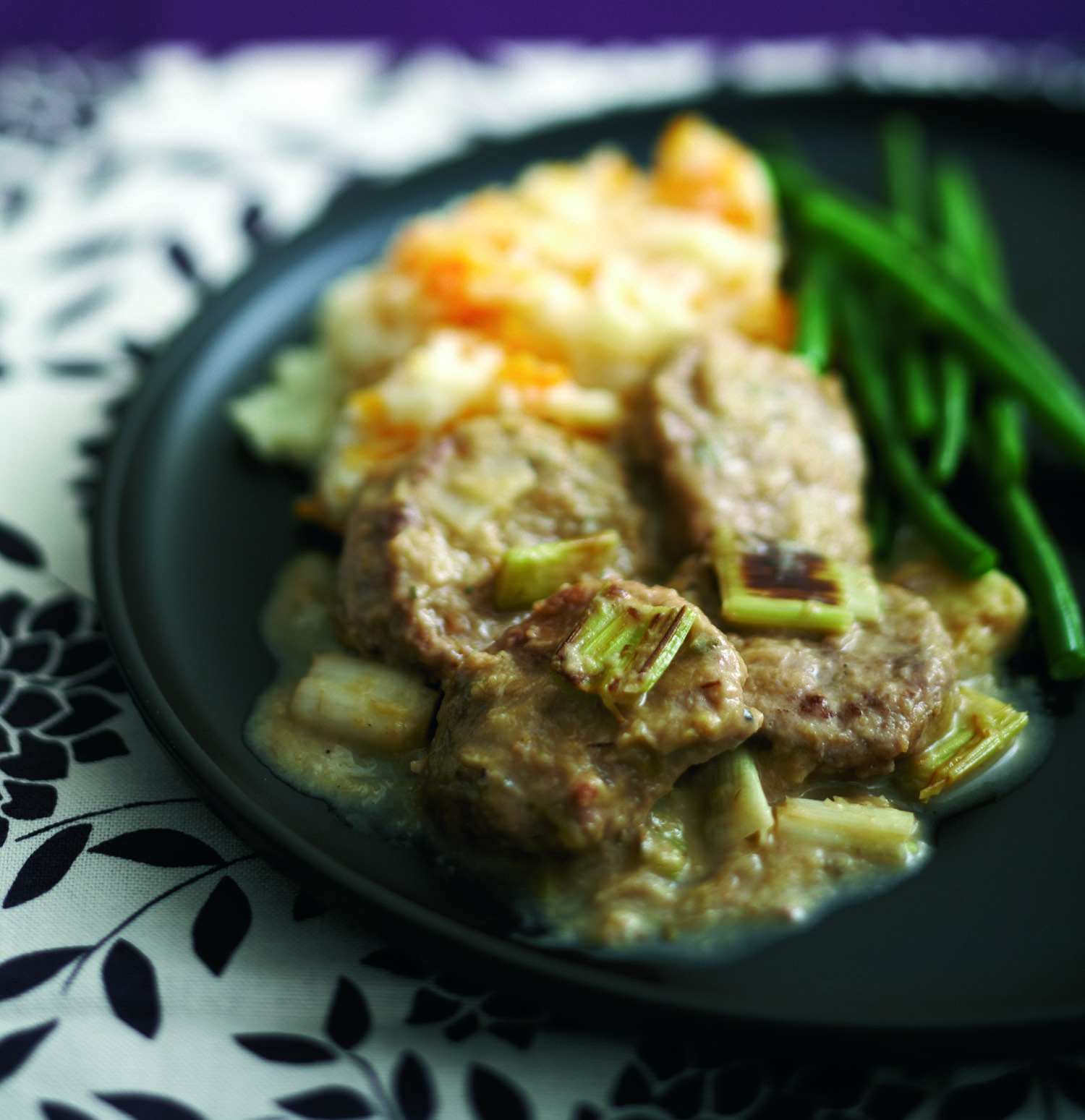 Educated in Italy, Valentina Harris brought her qualifications for teaching and cooking from Rome to London in 1976. Her Anglo-Italian springtime suppers are fabulously tasty – and ready in under an hour…