Fritelle di zucchini con radicchio
Looking for a wonderfully tasty way to eat up all those courgettes? These courgette fritters are fantastic and they're ready in just 20 minutes!
➤ Serves 2
➤ Preparation 10 minutes
➤ Cooking 10-15 minutes
For the fritters
280g courgettes, topped and tailed
100g mozzarella
free-range egg, beaten
45g plain flour
1 large handful of mint, finely chopped
the zest of 1 lemon, finely chopped
2-3 tbsp of olive oil
salt and freshly ground black pepper
lemon wedges (optional)
For the salad
1 head of radicchio di Treviso
½ large fennel bulb
2 tbsp extra-virgin olive oil
2 tsp lemon juice<
sea salt and freshly ground black peppe

Grate the courgettes coarsely, then lay out over double-layered kitchen roll, dabbing with more kitchen roll to remove the moisture. Once as dry as can be, add to a large bowl. Chop the mozzarella nd add to the courgette along with the zest, mint and seasoning. Add the flour and mix. Add the beaten egg and mix. Using your hands, form six fritters, pressing them between your palms. Set aside.
Wash and finely slice the radicchio head widthways. Remove the tough parts of the fennel bulb. Very finely slice the fennel and combine with the radicchio. Toss with the dressing.
Put a large frying pan onto a medium heat, and add 1 tbsp of the olive oil to the pan. Add the first three fritters to the pan allowing them to brown. They'll need about 3-4 minutes on each side.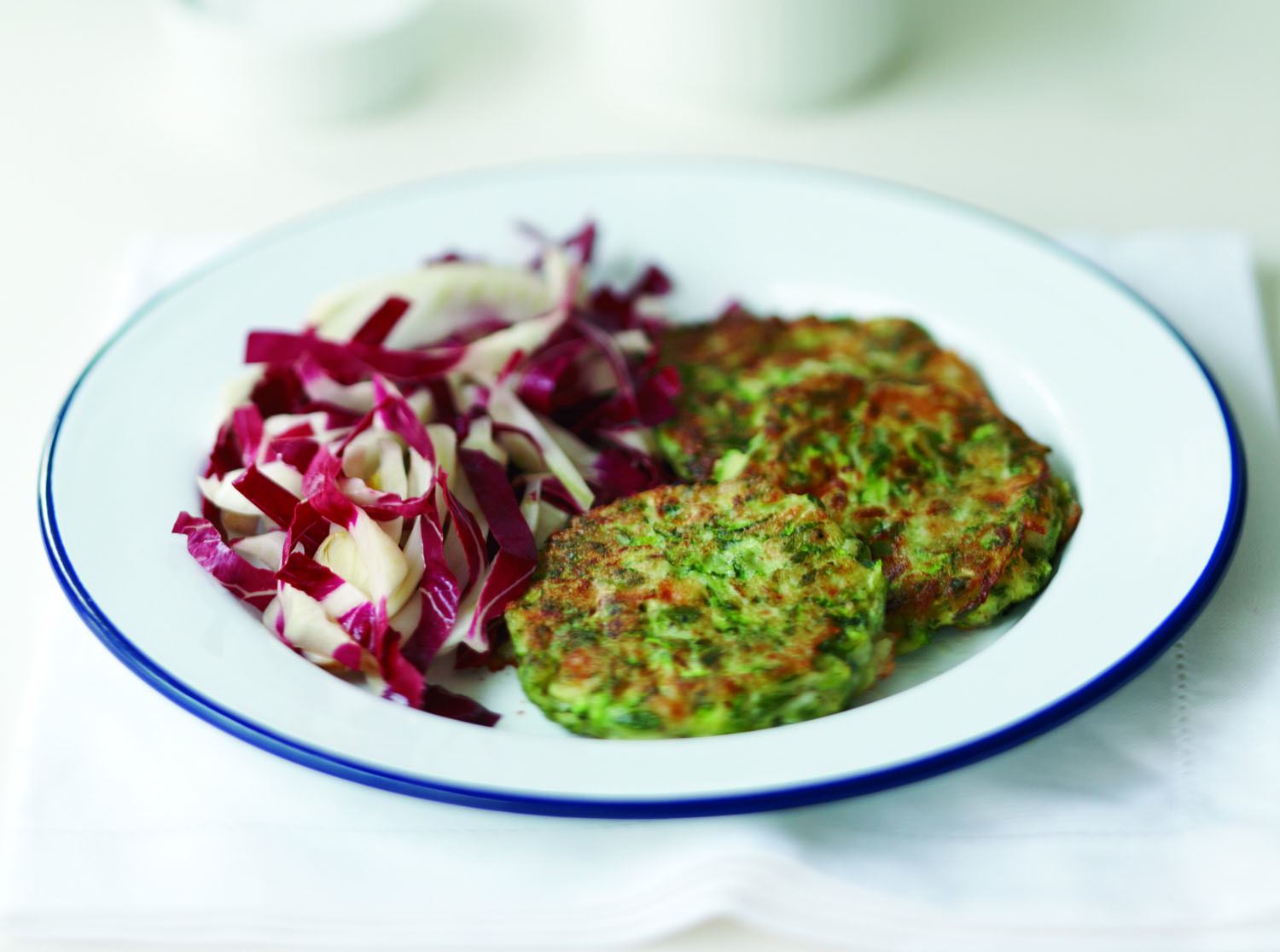 Educated in Italy, Valentina Harris brought her qualifications for teaching and cooking from Rome to London in 1976. Her Anglo-Italian springtime suppers are fabulously tasty – and ready in under an hour…