As summer comes our thoughts turn to holidays. Whether you are looking to rent or buy, Italia!

 

has connections with the people who can help…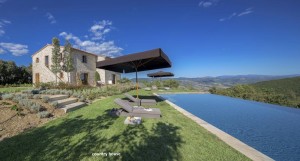 HOMES ITALIA
HomesItalia Holidays offer you handpicked holiday properties in Tuscany, Umbria, Lazio, Marche and the northern lakes. Our properties range from typical country houses with swimming pools to apartments in historical centres, and from beautiful beach houses on the coast to wonderful villas on the lakes.
We have several properties that are staffed and, for most of our properties, we can arrange a personal chef, either for your whole stay or just for the occasional meal. In many of our properties we can also organize baby-sitting and arrange for professional massage therapists from top level spas, and we can also help organize holiday activities.
We can also offer locations for weddings, ceremonies, events and conferences, and assist in their organization From finding locations through to planning all aspects of the event, HomesItalia Holidays can help make your event truly special.
CONTACT DETAILS
➤ HOMES ITALIA HOLIDAYS
www.homesitaliaholidays.com
homesitalia@yahoo.co.uk
……………………………………………………………………………………………………………………………
LUNI HOLIDAYS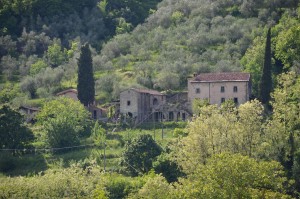 Luni Holidays offers holiday accommodation in the Lunigiana area of north Tuscany, ranging from a small apartment for two in an agriturismo to villas with pool for 12 or more. Prices for a week range from £350 to over £2,000.
Through their long association with the area, Angela and Jerome have direct knowledge of the properties on offer and in many cases know the owners personally; they are often able to secure additional benefits for clients which may not be immediately apparent from the information on the website.
And if you like the area so much that you decide to join the host of expatriates who have already bought houses here, you might avail yourself of the services of Additaly, which will see you through the whole process, from finding a suitable property to completion of your purchase. Just contact Jerome and he will put you in touch.
CONTACT DETAILS
➤ LUNI HOLIDAYS
www.luniholidays.co.uk
italy@luniholidays.co.uk
01633 422074
……………………………………………………………………………………………………………………………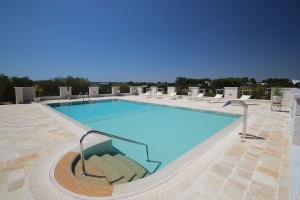 PUGLIA HOLIDAY RENTALS
At Puglia Holiday Rentals we take a personal interest in each and every villa in our portfolio and, with regular checks on each property, are able to assure ourselves that the high standards we expect to find at the villas are continuing to be met.
Although small, our select portfolio of properties offers something for every budget: typical trulli, luxury villas, masserie, and apartments in town. Most villas have private pools and large outdoor spaces with BBQ, pizza ovens and table tennis. Additionally we offer various optional extras including private wine tastings, either at the property or at a wine producer, olive oil tastings, private cook, cookery lessons in Lecce, with or without an overnight stay.
Our aim is to ensure our guests have a good holiday and take home long lasting memories. Our philosophy is: "We don't just rent villas we sell dreams!"
CONTACT DETAILS
➤ PUGLIA HOLIDAY RENTALS
www.pugliaholidayrentals.com
01273 251 112
……………………………………………………………………………………………………………………………
LAKE COMO HOMES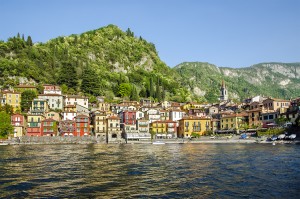 It's the 21st of April, 74°F, wide blue skies and a gentle breeze. My camera is hanging over my shoulder, the air is heavily scented with a sweet perfume of wisteria; their purple blooms cascade over the ornate Italian antique balustrades which line the lakeside garden of Villa Monastero in Varenna, on the eastern shore of Lake Como. A photographer's playground or a horticulturalist's paradise, but even if those hobbies aren't your thing, the sheer beauty is there for all.
"Where is everyone", I asked myself? There really is no need to reserve your Italian Lake experience for the more traditional 'getaway' months of the year. Spring is quite simply sensational, especially when the sun is shining. Feeling very content, I wandered back to my apartment, passing through the cobbled streets of Varenna and, of course, treating myself to a delicious gelato along the way!
CONTACT DETAILS
➤ LAKE COMO HOMES
www.lakecomohomes.com
0207 099 0868
……………………………………………………………………………………………………………………………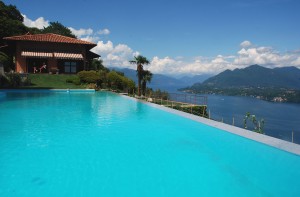 NORTH ITALY
Lake Maggiore is a dream destination all year round, from the spring blossoms to the summery beaches and water sports, from the autumn gastronomy festivals to the sunny winters and nearby Alps. The Italian Lakes' beauty is never ending and here are three reasons to book a villa through North Italy Villas…
QUALITY OF CHOICE. North Italy has the largest offer of rental villas at Lake Maggiore. We are very proud of our selection of homes with private pools, unique lakeside villas and modern villas with incredible lake views.
PEACE OF MIND. All villas are managed directly by us in close collaboration with the property owners. And our team of representatives on site will provide on-going support throughout your stay on the lake.
THE EXTRA MILE. A wide range of extra services can be arranged, from private chefs to wine tastings, personal guides and excursions, boat hire, and more.
CONTACT DETAILS
NORTH ITALY
Inspiring Villas www.northitaly.eu
info@northitaly.eu
+39 33 3384 8900