Heralded as one of the most romantic countries in the world, Italy has no end of romantic spots to pick from. So move over Venice, Italia! short lists some strong contenders…
1.Florence
It sometimes seems as though Florence's magnificent architecture and piazze were designed to please enamoured couples. Not only does the city house hundreds of charming osterie where you can chomp on an enormous bistecca alla fiorentina and sip a bottle of Chianti together, but it is also the ideal place to enjoy some of the world's most breathtaking views. At a distance, witness Florence in all its splendour from the Piazza Michelangelo, where the city's wonderful skyline is at its most beautiful. Or for a closer view, you can climb the 400 or so steps up to Brunelleschi's dome, where from the top you can witness the sun setting over the awe-inspiring city.
For those who fancy something a little more secluded from the other romantic dwellers, head over to the Ponte Santa Trinita. The bridge is the setting for many an amorous encounter. Here, on the triangular points jutting out into the Arno, overlooking the illuminated Ponte Vecchio, Florence's unique charm is at its most staggering. It doesn't get more romantic than this.
2. Cortona, Tuscany 
Whether you experience it by day or by night, Cortona is undoubtedly one of the most glorious towns in Tuscany. The medieval walls that encircle this hill-top town enclose a network of narrow streets and quaint piazze. Lovers can enjoy candlelit meals in one of the many old trattorie, some with views of Lake Trasimeno.
3. Villa Cimbrone, Ravello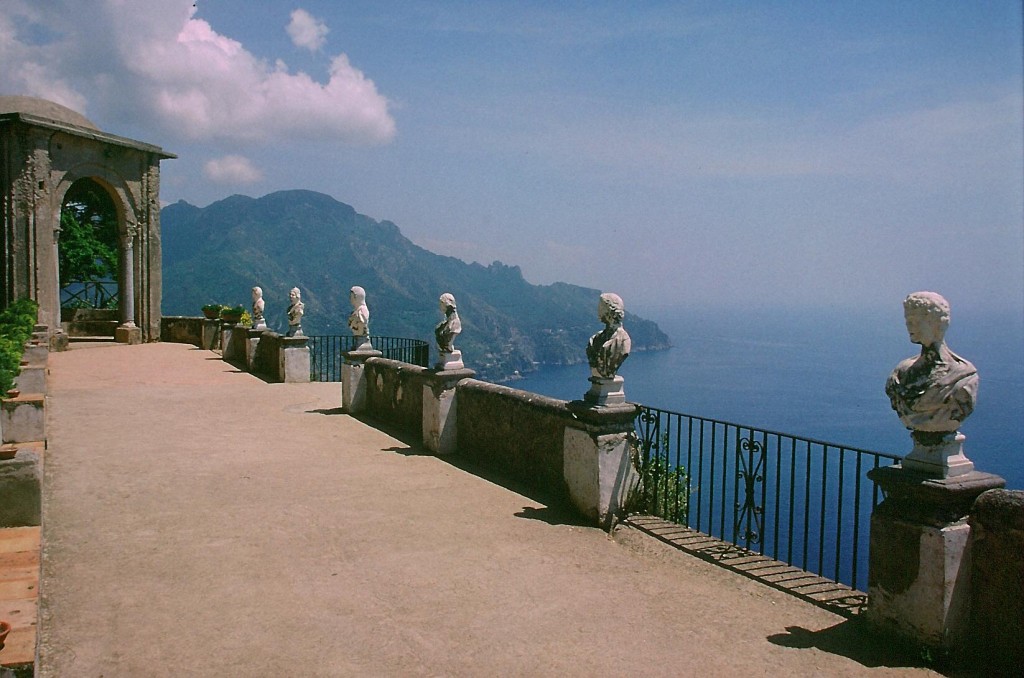 Villa Cimbrone is situated just outside the beautiful Amalfian town of Ravello. The villa boasts the most dramatic cliff-top views of the entire coastline from the famed terrace – it's no wonder it is such a popular spot for weddings. Visitors can stay in one of the hotel's luxurious rooms, or simply pay to visit the pristine gardens.
4. Taormina, Sicily
Taormina has to be one of Sicily's glitziest resorts. This medieval Sicilian town is perfectly placed on the eastern coast overlooking the stunning sea, with impressive views of Mount Etna to the other side. This romantic spot was allegedly the inspiration for novelist D H Lawrence's raunchy classic, Lady Chatterley's Lover.
5. Vernazza, Cinque Terre
Vernazza is the second of the five coastal villages that jut out into the Mediterranean sea along the picturesque Ligurian Riviera. The little harbour where the colourful fishing boats rest is the ideal spot for a romantic aperitivo glancing out to sea, while the numerous small guesthouses offer a relaxing alternative to pricy hotels. 
Tags:
Amalfi
,
Amalfi Coast
,
Cinque Terre
,
Cortona
,
Florence
,
Holidays
,
Italia Magazine
,
Magazine
,
Northern Italy
,
Ravello
,
Romantic
,
Top Five
,
Top Tips