There are hundreds of pasta shapes out there, some more familiar than others. Here we try out seven short pastas – read on and enhance your Italian cooking!
With the best will in the world, no one has time to make fresh pasta every day – not even Italians. This is why dried pasta is as much a larder staple as tinned tomatoes, jarred passata or bags of dried porcini mushrooms. Indeed, the real beauty of pasta is that it can be dried.
Take the time and effort to source really good dried pasta and you'll be rewarded with a real improvement to your finished dish. Look out for pasta that is 'bronze cut' in its production process, as then the pasta's surface soaks up even more delicious sugo. We've gathered a selection of short pastas and the results have been very interesting. One thing's for sure, there are plenty more shapes out there to try. Which is your favourite?
EDITOR'S CHOICE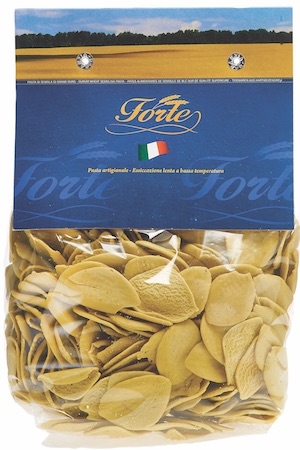 Pasta Forte: Artichoke leaf pasta
This subtly green-hued pasta is shaped like individual artichoke leaves. Naturally flavoured and coloured with artichoke (and a hint of spinach and turmeric to reinforce the verdant effect), it is a very delicate and appealing pasta shape. Made in Cosenza by Pasta Forte, a family-run company, it is bronze die-cut and slow dried for that pleasing rough texture for your sauce to cling to. It's quick to cook, just 6-8 minutes, and the 'leaves' keep their shape well thanks to the low temperature drying process. Not a shape to bake al forno, we tried the tender leaves with extra-virgin oil and some crispy sage leaves fried in butter. It was delicious.
VERDICT
This isn't a flavoured pasta (that's for another day), but the qualities of the added ingredients enhance the finished result of any pasta dish. Buonissimo!
From Vorrei
Price £3.50 for 500g
The best of the rest…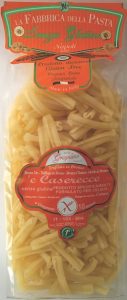 La Fabbrica della Pasta 'e casarecce
These short lengths of rolled pasta are made in Campania at Gragnano, where the best pasta comes from, so it has excellent credentials. Made from maize and rice flour, it is 100% wheat-free.
VERDICT
With its straight cut and deep ridges, this pasta holds its shape and a sauce very well. A very good gluten-free alternative.
From NifeisLife
Price £5.90 for 500g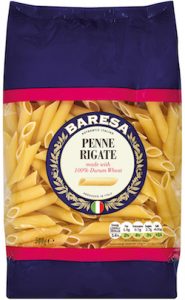 Lidl Baresa penne rigate
This is a classic ridged penne in shape and size and requires a good 10 minutes to cook. For the price, you might expect the pasta to collapse but the tubes hold their shape well, and have a firm texture to the bite.
VERDICT
This is a good all-rounder to use for the family for everyday tomato-based recipes. Extraordinarily good value for money.
From Lidl
Price 45p for 500g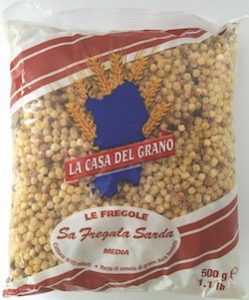 Casa del Grano fregula sarda
Traditionally Sardinian, fregula (fregola in Italian) is akin to couscous but toasted, which gives a more robust product. We loved the nuttiness of the browned 'grains', which you can enjoy hot or cold.
VERDICT
Very popular at the moment, this simple shape is a delicious complement to any fish dish in a robust tomato and herb sauce.
From NifeisLife
Price £3.50 for 500g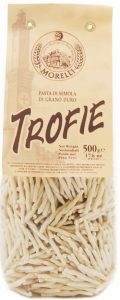 Pastificio Morelli trofie
Trofie is a short twist of pasta  which hails from Liguria. Pale and delicate, this pasta shape is one to treat gently. It requires 12-15 minutes to reach a tender 'bite' and is then tossed lightly until coated in the sauce.
VERDICT
Don't swamp with rich sauces as you will lose the delicacy of the pasta. Given its provenance, pesto is the obvious choice.
From Sous Chef
Price £4.50 for 500g
Carluccio's pasta al ferretto
This traditional pasta is made by wrapping the dough around wires to create its tubelike effect. It keeps its shape well and after about 12 minutes of cooking is ready to serve with a sauce.
VERDICT
It's quite chewy (in a good way) and is an excellent shape for meaty sauces, and sturdy enough for baking in the oven.
From Carluccio's
Price £3.95 for 500g
Marks & Spencer messicani 
Also known as dischi, or 'flying saucers', these bronze die-cut rounded shapes are made in the Italian Alps. You might need to cook them a bit longer than the recommended 7-9 minutes.
VERDICT
As they're so chunky, these shapes are perfect for dishes al forno, or timbale (pasta pie) with a thick tomato and meat ragù.
From Marks & Spencer
Price £1.59 for 500g