Whip up a quick and colourful dessert with this tasty treat, which combines the fruitiness of concord grapes and the sweetness of Moscato wine to round off any meal in style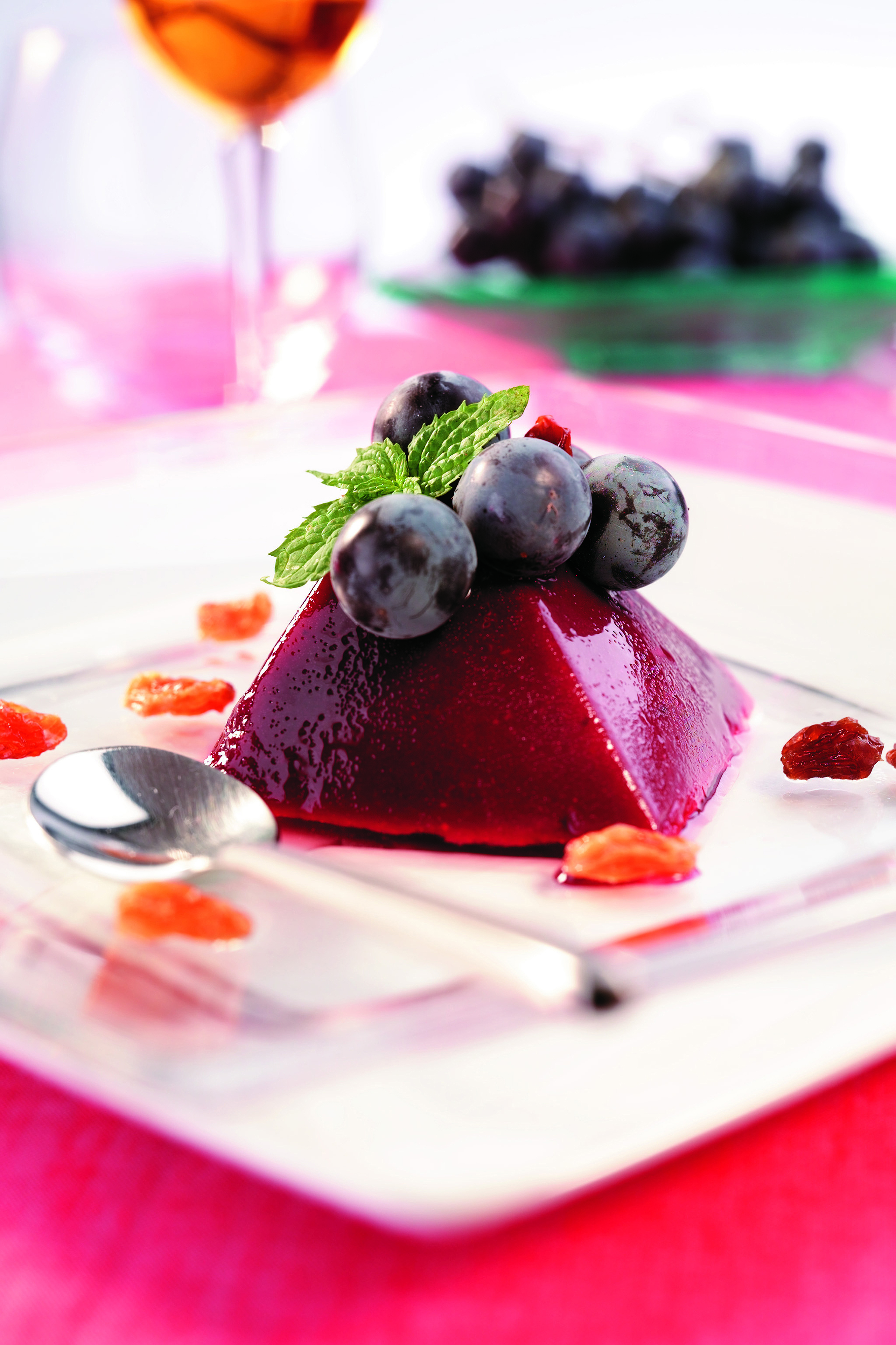 Moscato and Concord Grape Jelly
Ingredients
For the Jelly:
1½ cups (7oz or 200g) concord grapes
2 tbsps sugar
2 tsps water
3.4 fl oz (100ml) sweet Moscato wine
1 tsp powdered agar agar
For the Garnish:
Whole concord grapes and mint leaves
Method
Blend the grapes, sugar and water in a food processor. Strain the mixture, pushing any larger pieces through the strainer with the back of a spoon.
Bring the wine to a simmer in a small saucepan. Remove from heat and dissolve the agar agar in the wine. Add the strained grape juice. Mix well.
Pour into 4 triangular, silicon moulds or aluminum moulds lined with plastic wrap.
Refrigerate for 2 hours. Invert the jellies onto individual serving plates and garnish with concord grapes and mint leaves.
Tags:
Concord
,
food
,
Grape
,
Italian Dessert
,
Italian Desserts
,
Italian Pudding
,
Jelly
,
Moscato
,
Pudding
,
recipe