Try this hearty, delicious staple from Tuscany, where peasant cooking – or la cucina povera – prevails, and satisfying bean-based dishes like this form the backbone of the region's famous cuisine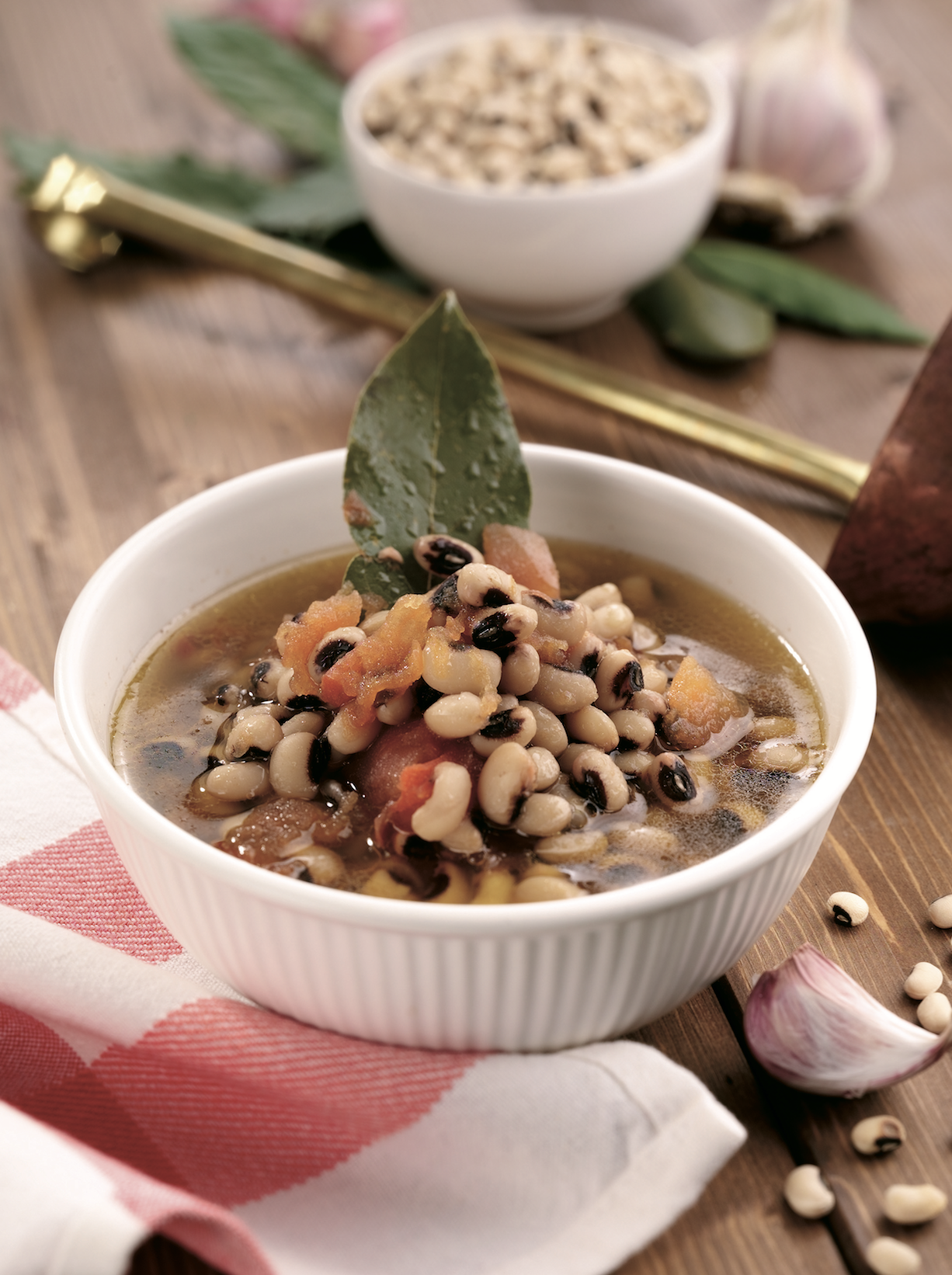 Mid-Week Meals: Arezzo-Style Bean Soup
Ingredients
¾ cup (5.5oz or 150g) black-eyed peas 
2 ripe tomatoes 
2 tbsp extra-virgin olive oil 
1 bay leaf 
2 garlic cloves 
Salt and pepper 
Method
Try this hearty, delicious staple from Tuscany, where peasant cooking – or la cucina povera – prevails, and satisfying bean-based dishes like this form the backbone of the region's famous cuisine
Soak the beans for 12 hours or overnight in cold water. Drain and rinse well.
Blanch the tomatoes in boiling water, drain and immerse in cold water. Peel, deseed and chop.
Place the soaked beans in a saucepan with 1 tablespoon of oil, chopped tomatoes, bay leaf and whole garlic cloves. Cover with water and bring to a boil over moderate heat. Cook, covered, over medium heat for around 1 hour. Season with salt and pepper to taste after 30 minutes.
Before serving remove the garlic and bay leaf. Serve hot, drizzled with oil and sprinkled with pepper.