Sara Scarpa shares her tips for taking in Venice's gastronomic highlights like a local, and finding the very best places to eat and drink in the city…
Photos by Iain Reid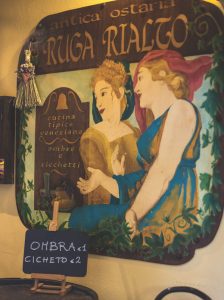 In her article Giro d'ombre: a cicchetti and wine tour of Venice Sara Scarpa shares the Venetian version of the pub crawl with us. This is a wonderful city for foodies and the giro d'ombre is the perfect way to sample the best food and drink that Venice has to offer. Not only does Sara know some of the best places to eat and drink, but she also has the insider knowledge to help you get the very best from a foodie tour of this magical destination…
Some simple do's and don'ts
Il giro d'ombre is a great way to sample many delicacies with different wines in the heart of Venice without having to pay a fortune. One of the most obvious, but useful, tips is to stay away from places with menus in many languages or photos of food – the most authentic Venetian osterias and trattorias have a menu only in Italian, and sometimes there isn't even a single menu, nor names on the cicchetti, and only the host can tell you what is available. Venetian cuisine is indeed all about fresh produce and seasonal ingredients so they change almost daily.
In most osterias there are only a few seats, and tables are almost non-existent – Venetians usually stand at the bar chatting, drinking and nibbling and then hop quickly to the next destination to repeat the same. Every stop means new cicchetti, bumping into other friends and acquaintances and definitely more wine!
Follow the gondoliers
The golden hour for the giro d' ombre is just before lunch or, even better, before dinner in the early evening, when the locals finish work and meet to socialise. Around 6pm the counters are abundant with fresh, inviting cicchetti, but the later you leave it, the less choice you will find and the cicchetti will start looking a bit tired…
If you spot any gondoliers and private taxi boat drivers you can be assured that is a good place to pop in for food – because they are always outdoors for work they definitely know where to have a good, quick lunch!
Bacarando tours
The best areas for the bacaro tour are: definitely Rialto near the Erbaria (sestiere di San Polo), which has the highest concentration of osterias and people; the area near Fondamenta dei Ormesini and the Canal della Sensa (Cannaregio) are popular hangout spots for younger generations drinking along the embankment, or even on a wooden boat moored alongside the canal (Al Timon); and Campo Santa Margherita (Dorsduro), a square brimming with students from the nearby Ca' Foscari university.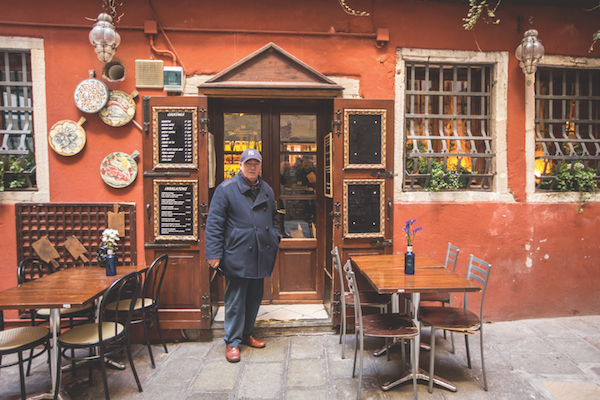 For more articles about Venice, check out our archive