We could give you 100 reasons to visit Italy's capital, but here we're focusing on just the gastronomic highlights – here are our foodie tips for Rome! Images by iStock and iStockfood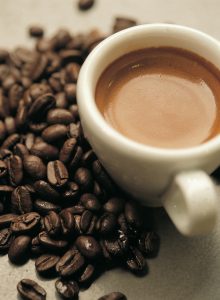 1 One of the best ways to start the day in Rome, as it is in the rest of Italy, is to head along to a vibrant caffè to enjoy a quick espresso standing at the bar with the locals discussing the latest news. You'll find no end of establishments to choose from, but two of the most renowned are Caffè Sant'Eustachio at Piazza Sant'Eustachio 82, where the speciality is gran caffè – a thick, sweetened espresso – and Bar Tazza D'Oro at Via Degli Orfani 84, which is most famous for its ice-cold granita di caffè.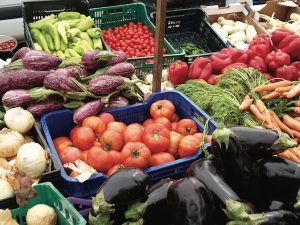 2 For an insight into Roman life, make your way to Campo de' Fiori, the city's main market. Get here early, as stalls clear away around midday, to discover all types of fruit, vegetables, fish and spices. Keep hunger at bay with a piece of pizza bianca (olive oil-topped flatbread) from one of the stalls.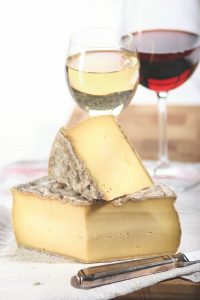 3 Head to Gastronomia Volpetti at Via Marmorata 47, a traditional Italian food store with prosciutto, cheeses, olive oils, balsamics and preserves to choose from. It's a great place to get supplies for a picnic too.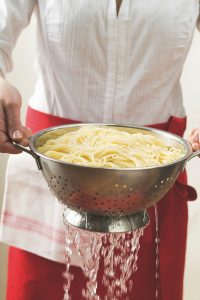 4 Arguably Rome's most famous dish, cacio e pepe is a simple, satisfying pasta recipe found on most restaurant menus. Pecorino Romano, butter and lots of freshly ground black pepper are swirled into a bowl of steaming spaghetti. The secret lies in the use of a little spaghetti cooking water in the sauce, which makes it creamy yet still piquant.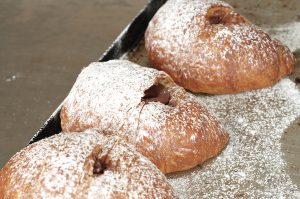 5 The cornetto is an Italian version of the croissant, flaky, sweet and often filled with chocolate and cream. A few places to look out for are Pasticceria Romoli at Viale Eritrea 142, Pasticceria Cinque Stelle at Via di Tor Vergata 424, and Laboratorio Lambiase at Via Cernaia 49a.
For more articles on Rome, see our archive