Chicken Marsala may have originated with British residents of Sicily in the 19th century. Certainly its popularity extends beyond Italian shores.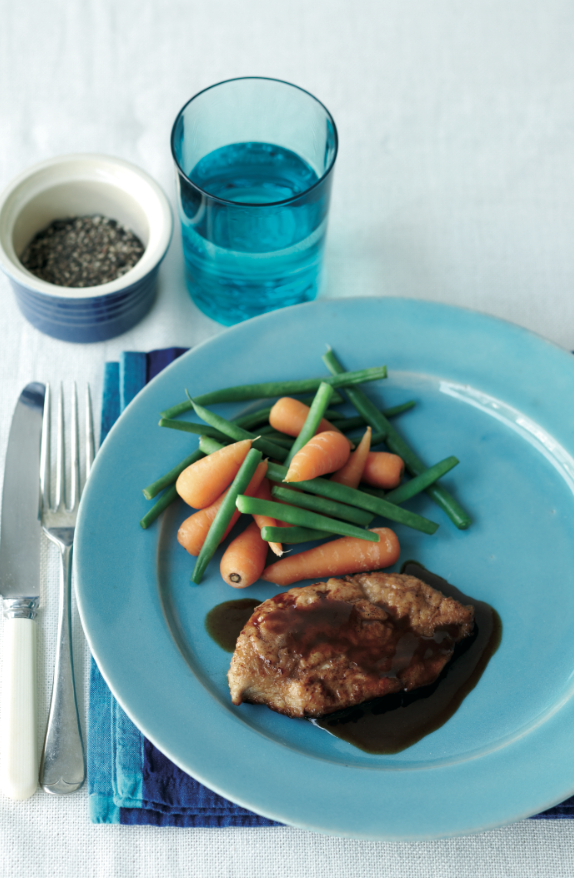 Serves 2
Preparation 10 minutes
Cooking 35 minutes
Ingredients
2 medium organic free-range chicken breast fillets, pounded
seasoned Italian '00' flour
15g unsalted butter
1 tbsp olive oil
90ml dry Marsala
2 tbsp chicken stock
15g unsalted butter, softened
sea salt and freshly ground black pepper
Method
Coat the chicken in flour and shake off the excess. Heat the butter and oil together in a frying pan until the butter is foaming. Add the chicken and cook for 3 minutes on each side.
Stir in the Marsala and bring to the boil. Cover and simmer for 25-30 minutes, or until the chicken is cooked through, turning the meat occasionally.
Remove the chicken and set aside to keep warm. Add the stock to the Marsala and bring it to the boil. Boil for 2 minutes. Whisk in the softened butter and season to taste with black pepper. To serve, spoon the sauce over the chicken.
Tags:
Chicken Marsala
,
Chicken Recipe
,
food
,
Italian food
,
Italy
,
Italy Food
,
Pronto
,
Recipes
,
Sicily