We hunt for the best Italian tomato sauce you can buy in a jar – perfect for midweek pasta suppers and more – give them a try!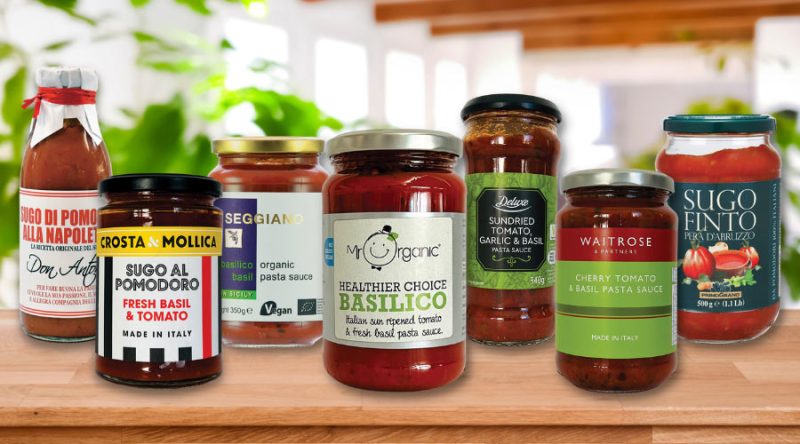 Making fresh food from scratch doesn't have to be complicated – in fact, a tomato-based sauce for pasta is one of the easiest to rustle up.
Easy yes, but it does require time to make a sauce with a rich intensity of flavour. If time is short, make sure you have a couple of jars of sauces in your cupboard – especially a good Italian tomato sauce.
Reheat gently and team with pasta, perhaps adding a little parmesan as a finishing touch – delicious!
But there are many other ways these versatile sauces can be used – as a topping for fish, an addition to risotto, even as a base for creating other sauces.
Here we sample seven of our favourite Sugo al Pomodoro.
1. Editor's choice: Mr Organic Healthier Choice Basilico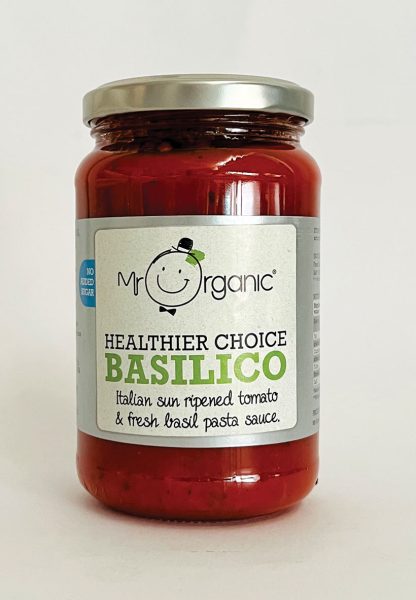 Mr Organic | Price £3.00 for 350g | ★★★★★
Mr Organic food is always made with organically grown ingredients and 'love for the planet'.
This authentically-tasting Basilico pasta sauce is made in Italy by Mr Organic's chef Andrea with less salt and no added sugar, but no compromise on flavour.
Simply made from their own sun-ripened tomatoes and fragrant fresh basil, a little onion, garlic and a squeeze of lemon juice to balance out the sweetness with a spritz of acidity, this thick purée has a fresh intensity of flavour that complements pasta so well – whether it is fresh or dried.
Celery-free, it comes in two sizes – a standard 350g and a family-size 650g jar – and keeps fresh for 72 hours in the fridge.
Verdict: This organic sugo has a homemade texture and flavour to serve with pasta for a perfect midweek supper – vegan and gluten-free too.
2. Sugo al Pomodoro Fresh Basil & Tomato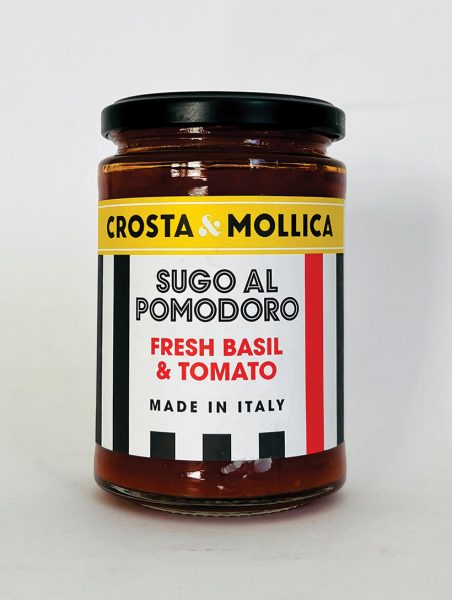 Crosta & Mollica | Price £3.00 for 340g | ★★★★
This pasta sauce is so flavoursome with a subtle hint of basil in the slightly sweet tomato sauce.
90 per cent Italian tomato, onion and carrot, blended with rich EVOO and a pinch of salt to bring it all together.
Verdict: This sauce doesn't have celery in it which makes it an excellent choice for those with an allergy.
Why not add vegetables for a heartier sauce?
3. Rustichella Sugo Finto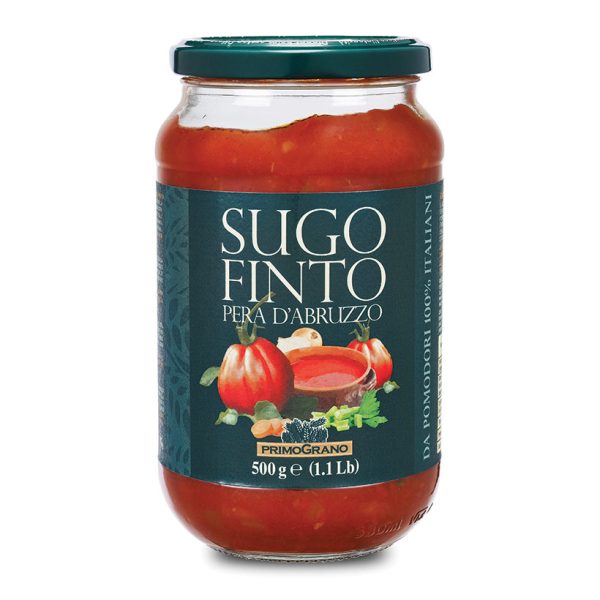 Saclà | Price £8.00 for 500g | ★★★★
The Rustichella family are perhaps better known for their pasta, but this rich Italian tomato sauce made with local Pera d'Abruzzo tomatoes is also a winner.
Sugo finto means 'fake sauce', meaning it's meat-free, with a fresh flavour.
Verdict: Simple and delicious, this smooth sugo is packed with the classic flavours of tomatoes, carrot, onion and celery. Stir into hot pasta.
4. Sundried Tomato, Garlic & Basil Sauce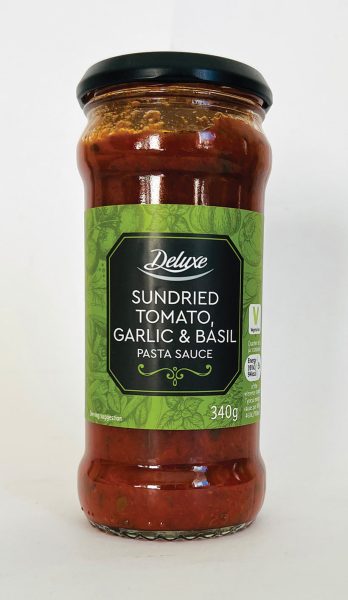 Lidl | Price £1.45 for 340g |  ★★★
This is a slightly oily sauce, but mix it up well and you end up with a nice smooth texture with the occasional chunk of tomato and fleck of basil.
Unlike most of the other sauces, this contains a sprinkle of sugar.
Verdict: Maybe a bit sweet for some and not as authentic-tasting, this aromatic sauce clings well to pasta and keeps its flavour well.
5. Organic Basilico Pasta Sauce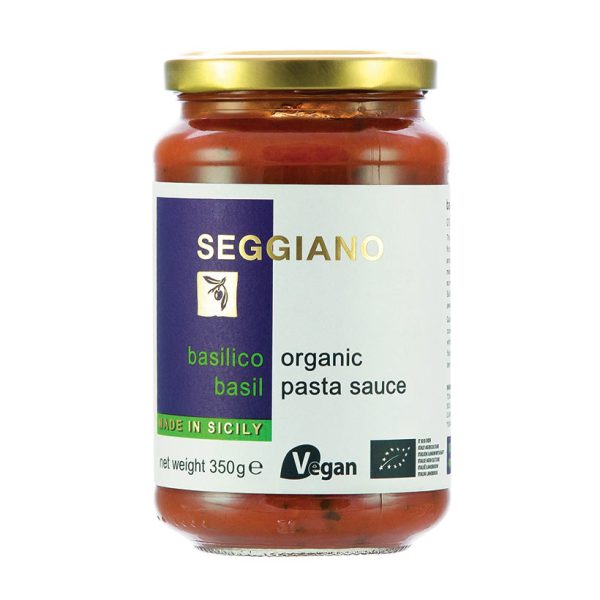 Seggiano | Price £3.45 for 350g | ★★★★
Made in Sicily, this organic pasta sauce contains sun-ripened Italian tomatoes and fresh basil.
This classic sugo tastes good, neither too sweet nor too acidic – the flavour of the ingredients shining through.
Verdict: A well-balanced sauce that comes from a company with real Italian tradition – fresh and tasty, it's an excellent choice.
6. Cherry Tomato & Basil Pasta Sauce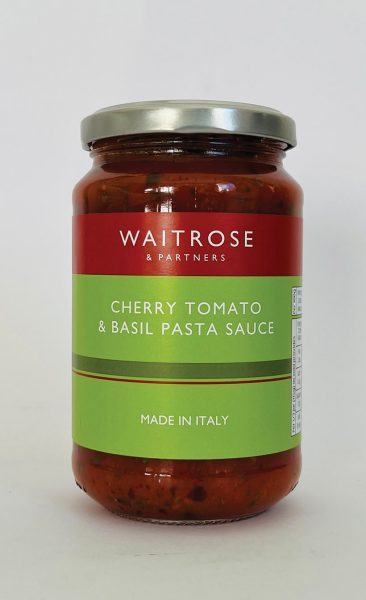 Waitrose | Price £1.70 for 350g | ★★★★
This sugo consists mainly of chopped Italian tomato pulp with some cherry tomatoes added for extra texture.
The sauce itself has a vibrant red colour and a fresh tomato aroma as you pop open the jar.
Verdict: An excellent budget option for your store cupboard. Two per cent basil and a hint of garlic bring satisfying added flavour to the sauce.
7. Don Antonio Sugo Alla Napoletana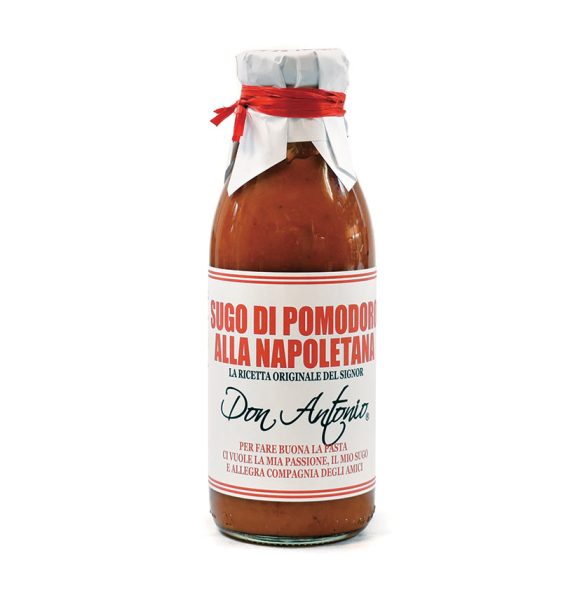 Sous Chef | Price £5.50 for 500g | ★★★★
Made in Abruzzo from a traditional family recipe with local produce, this classic Napoletana sauce is made with cherry tomatoes for a fresh sweetness and just a hint of garlic.
The sauce also contains celery.
Verdict: A family-size jar, this rich tomato sauce will keep nice and fresh in the fridge for a few days – if you can make it last that long!
Hungry for more? Find more Italian food & drink reviews to inspire you
Tags:
Buy Italia
,
food