Executive chef Antonio Tonelli tells about La Tagliata, the exciting new Italian dining concept in London's Spitalfields…
What made you decide to come and work at La Tagliata?
Mainly it was the enthusiasm of Carlo Palumbo, managing director of the restaurant, and the challenge involved in creating a place like home, where you always go back for great taste and a warm atmosphere.
Where did you work before? 
I was only 13 when I started working for a butcher in my hometown, Chieti, in the Abruzzo region. That's when I discovered my passion for food and decided to become a chef. I worked for many years on the best cruise ships, travelling all around the world and then went on to work as head chef for an Italian restaurant in London, Al Volo, for six years.
Tell us about your studies at the Villa Santa Maria…
The school is well known as one of the best in Italy and that's where I got the proper basic knowledge of cooking, on top of which I've developed my own personal style and creativity as a chef.
What can diners expect from La Tagliata?
Authentic Italian food at its best – we concentrate on a few dishes with the aim of delivering the highest quality consistently. Our hero dish is the Tuscan steak dish of the restaurant name. In a nutshell, we strive for simplicity, elegance and the Italian passion for life and, of course, food.
What is unique about La Tagliata?
We didn't want to be just another Italian restaurant in London serving the same well-known dishes; instead our concept is based on offering something different and authentic without confronting diners with an endless menu. Our aim is to wow our customers with fuss-free and delicious food, executed with competence and passion.
What is the best seat in the house if we're making a booking?
Personally, my favourite room is the Library, which is a very cosy, smart and private space in the restaurant.
What are the origins of the dish, La Tagliata?
La Tagliata comes from Tuscany, where people have a real appetite for meat. It's a straightforward dish, eaten in the past largely by families who used to get together around the table having a slice each (tagliata means "sliced") of a wonderfully cooked steak, enjoyed at its very best with basic ingredients like tomatoes and rocket. As always in the Italian tradition, food brings people together.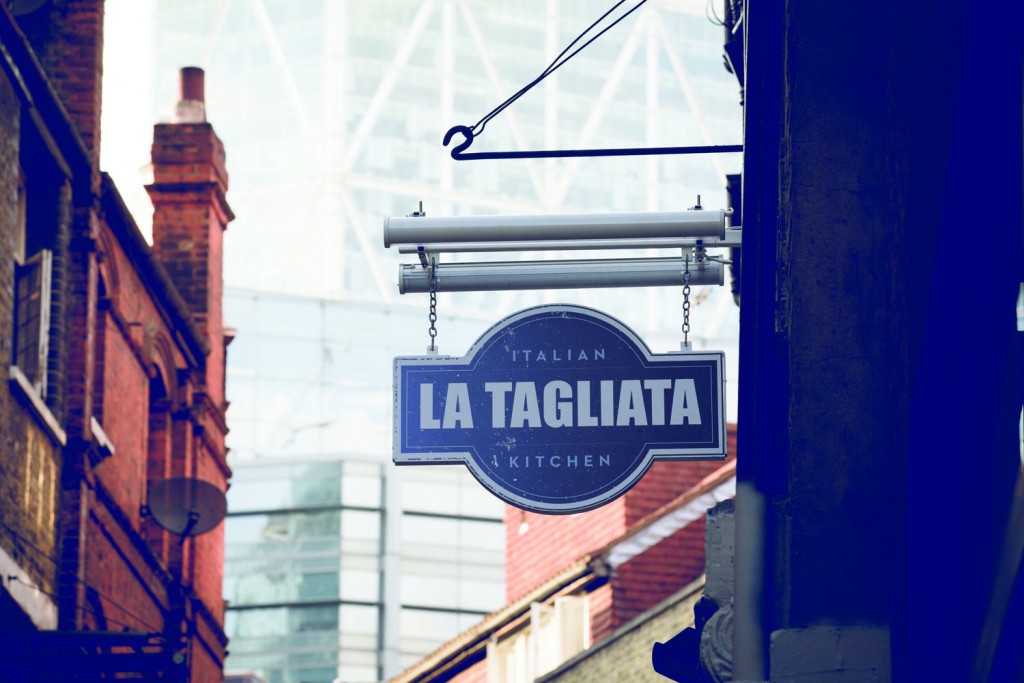 We understand that your wine list is also very carefully selected. Can you tell us about your contributions to this?
As with most Italians I love Italian wine, and coming from the Abruzzo region I've suggested what I think is the one of the best producers of the famous Montepulciano d'Abruzzo: the Cataldi Madonna winery. The Malandrino – our selected wine – is a perfect match to our menu.
Plan your visit to La Tagliata by visiting their website.