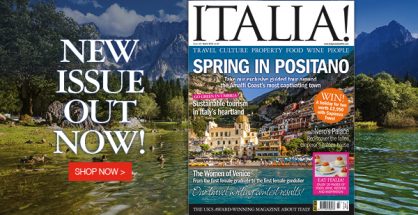 In this issue we fall in love with Positano. Join us to discover why this jewel on the Amalfi Coast will have you coming back time and time again… We also take a look at sustainable tourism in Umbria More...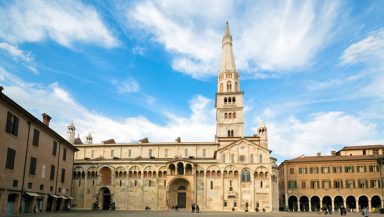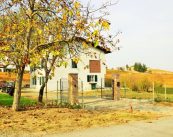 Refurbished Cascina for sale near Nizza Monferrato In the countryside of Nizza Monferrato, surrounded by vineyards, not More...
Country house with extensive gardens in the Nizza Monferrato area Country house with extensive gardens and lovely More...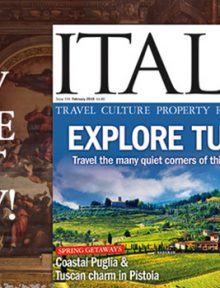 Explore the much-loved region of Tuscany and discover its many More...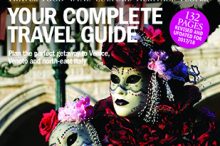 Welcome to the new Italia! Guide: Venice and Veneto. Your complete travel guide revised and updated ready for More...
An art installation by Lorenzo Quinn on Venice's Grand Canal symbolises the threat to the city from rising waters caused by..
Venice celebrated its world-famous Murano glassmaking heritage in an exciting programme of citywide events this September. Sitting in its own sea..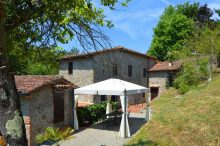 This 2 bedroom house in Barga, Media Valle del Serchio, Tuscany is a charming property with lots of outside More...
There are many ways to see Italy, but surely one of the most unique has to be by steam train. Mark..
From 'Super Tuscan' to Brunello, there are plenty of fine Tuscan non-Chianti reds, and they're not all super-expensive either. Here's a..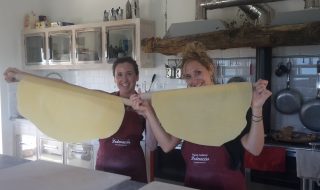 For those looking to discover Italy in a new light while enjoying different experiences and meeting new friends, homestay holidays offer..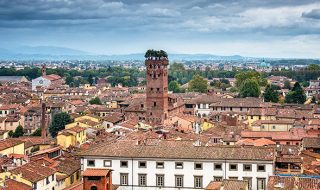 Two towns, two coastlines, two composers and both with rich, magnificent histories. Who are we talking about? Along the sandy beach..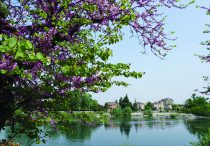 Rachael Martin descends from Milan into the Po Valley to discover the home town of her mother-in-law. Lodi, one of those..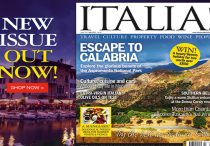 The July issue of Italia! is out now.  Get away this month to Calabria, explore the glorious beauty of the..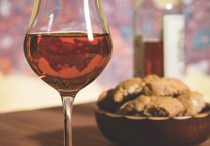 Although we now associate Italy with iconic red wines, in fact, the greatest wines of Ancient Rome were sweet whites. Italia!..