Think of it as Italian firewater? An end-of-meal tipple to be feared as much as revered? Paul Pettengale explains why quality grappa should be sipped and savoured…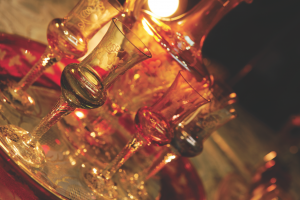 You know the drill. You've enjoyed your welcoming glass of prosecco. You've sampled a glass of white, maybe a glass of red with your six-plus course meal at your favourite restaurant in your selected town in Italy. You're feeling rather full. And then the owner arrives at your table with a bottle of grappa and some small, though attractive, glasses. "It's on the house!" he (or she) proclaims. Oh dear. How can you possibly refuse?
A single shot of grappa at the end of a meal is very much recommended
Grappa is made using the fermented grape must left over from the wine production process. It has something of a reputation for being, shall we say, 'rather warming'. And for causing hangovers like you wouldn't believe. But if you're careful and you stick to the good stuff (and any quality restaurant will only serve the good stuff as a digestif) then you're in for a treat.
More and more wine producers are adding a grappa to their armoury, though they're using the must that results from their very best wines, creating single grape variety grappas that don't burn your throat or wake you up in the middle of the night with you wondering what on earth you've done to yourself.
Seek them out and you'll find the equivalent of single malt whiskies, though given the stuff's reputation you may be shocked at the prices decent grappas now command. In this issue of Italia! we present you with a selection of four of our favourites. They're great examples, though we urge caution… As with a fine malt, a single shot at the end of a meal is very much recommended. Any more than that and you could live to regret it.
Grappa di Amarone, Allegrini
From Liberty Wines
www.libertywines.co.uk
Price £42.99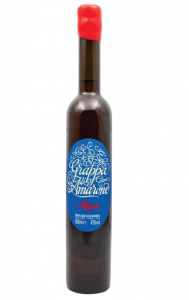 The bottle is almost black, but this grappa, made by Allegrini using the must from the company's production of Amarone della Valpolicella in the Veneto, is a soft amber in colour. As you'll no doubt know, Amarone is a dry red wine but with sweet undertones, and that character is reflected in this spirit. It's very smooth, not at all harsh and has a long, slightly bitter finish. One of the best grappas available in the UK, we'd say, and definitely worth sampling.
Great with…
Try this grappa after cream-based desserts such as panna cotta.
---
Poggio Basso Grappa
From Waitrose
www.waitrose.co.uk
Price £14.99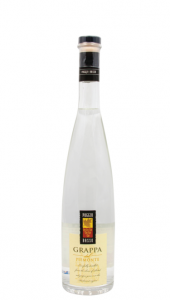 If you want to sample a quality grappa without breaking the bank then all hail Waitrose – one of very few high street retailers to stock this type of spirit. Okay, so it's not as complex as the other grappas featured across these pages, but it deserves a taste or two nonetheless. Initial impressions are that it's a touch fiery, but it does mellow in the mouth, with typical vanilla and dried flowers to taste. A great alternative to a post-dinner cognac or whisky and, at £15, a real bargain.
Great with…
Given its more fiery nature, leave it a good ten minutes after your meal.
---
Nonino Grappa Prosecco
From Great Western Wine
www.greatwesternwine.co.uk
Price £42.50
Having travelled so much through Italy, eating at great restaurants and being served some very fine grappas indeed, we were bowled over to find this one on our doorstep (literally about five minutes' walk away). It is truly superb. Its dark amber colour is striking, the aromas are remarkable (apple peel, vanilla, milk chocolate) and the taste is quite simply outstanding. Very rich, very smooth, and a fine expression of the prosecco grapes from which it is made. Definitely our favourite this month.
Great with…
If you're a smoker then this would go very nicely with a fine cigar.
---
Grappa Po' di Poli Elegante
From Berkmann
www.berkmann.co.uk
Price £45.00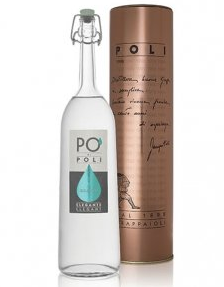 Completely clear this very fine grappa is a polished accomplishment from Poli. It is super smooth, yet rounded and rich. It has a very slight touch of fire, but only enough to add excitement in the mouth. The principle flavour is vanilla, with a touch of rose petal and an even lighter shade of juniper. It's made using the must from a combination of Pinot Noir and Pinot Blanc grapes and distilled in copper stills. The name says it all, really, this is a truly elegant grappa worthy of any after-dinner table.
Great with…
Another one to savour on its own with good friends and conversation.
Tags:
Drink Italia
,
Grappa
,
Italy
,
prosecco
,
Waitrose
,
Wine