'Tis the season to enjoy some quality Italian fizz. there's more sparkling wine variety in Italy than you might expect, and it's pretty budget-friendly too!
Despite the ubiquity of prosecco these days, much more excellent Italian fizz exists that historically didn't get far beyond the regions in which it was produced. But the international market has widened in the past few years, with growing interest in previously unknown, excellent quality sparkling wine from all over Italy. Red, white or pink, sweet to bone-dry, there are bottles to suit every taste and occasion.
We're looking at a few unusual wines you might not have encountered, as well as two prosecchi DOC from the premium Conegliano-Valdobbiadene area in Veneto (one white, one pink – it is Christmas after all!). Emilia-Romagna is having something of a sparkling wine renaissance at the moment and we have three of the region's wines to try. Once out of favour, with a reputation as a cheap, sugary sparkler, red Lambrusco from Castelvetro near Modena is now proving itself to be a wine of sophistication; as is crisp Novebollé, a brand-new Romagna DOC Spumante, which is taking the wine world by storm. Finally we have a light, bright sparker from Abruzzo made from the delicate Pecorino grape – known for its still white wine, but the sparkling option is no less delectable!
Discovery of the month
Bolé Bianco Spumante Brut Romagna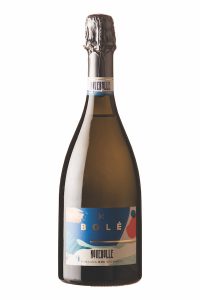 Drawing on the fine Romagna tradition of vino spumante, this new kid on the block is very exciting indeed. A blend of 95 per cent Trebbiano with 5 per cent local Famoso, it has a vibrant freshness and fine bubbles that dance on your tongue. Very dry; flavours are delicate and aromatic with elderflower, green apple and lemon zest. Try it!
Pair with: On its own as a perfect celebration fizz, crack it open with freshly grilled fish or a seafood platter too.
From: Great Western Wine, £13.50
The best of the rest…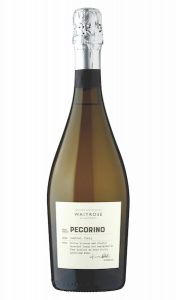 Waitrose & Partners Sparkling Pecorino, 2017
The Pecorino grape from Abruzzo (so-called either because the bunches are triangular like sheep's heads, or because the sheep on the hillsides like the taste) is grown at altitude to create the better-known still version. This off-dry sparkler has the same fresh citrus bouquet, crisp green apple and zesty lemon flavours, and a mineral finish, all enhanced by a fine lattice of bubbles. Light, refreshing and great value.
Pair with: Grilled seabass or oysters with a squeeze of lemon for a special treat.
From: Waitrose, £8.99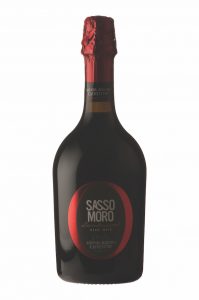 Lambrusco di Modena Sassomoro DOC Castelvetro
Chiarli is one of the oldest wine producers in Emilia-Romagna, founded in 1860. This rich red sparkler is a perfect expression of their wine-making skills. 100 per cent Grasparossa, its colour is a quite striking purple in the glass, with a gentle froth of bubbles. It's fruity in a dark kind of way, with sour cherries, tart blackberries, a nudge of tannins and just a hint of parma violets in the fresh, frothy finish.
Pair with: Roast beef, a venison stew or classics from Emilia-Romagna like Parma ham.
From: Great Western Wine, £14.95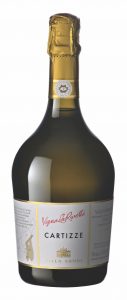 Villa Sandi Cartizze, Vigna la Rivetta
Prosecco Cartizze is the most prestigious variety of Prosecco, DOCG certified – and the most expensive. Why? Well, Cartizze is a tiny, hilly area with just 106 hectares of vines in the premium Valdobbiadene terroir, so production is low and the focus is on quality. Dry and crisp, this is a prosecco with a difference – hallmark apple and pear aromas are here in abundance, plus a tight mousse, orchard fruit flavours and a subtle herbal finish.
Pair with: The happiest of family celebrations and your Christmas panettone.
From: Bellavita Shop, £27.99

Nivola Lambrusco Grasparossa di Castelvetro DOC

Made in Emilia-Romagna from 100 per cent Lambrusco Grasparossa, this fruity fizz is rich violet red in the glass, with a subtle sparkle. It has an intense bouquet of raspberries and plums, with sour cherry and floral notes on the palate and subtle tannins. A well-balanced wine with a refreshing acidity and darker forest fruits on the pleasingly dry finish, and low alcohol to boot (10.5 per cent ABV).
Pair with: A hearty pasta ragù and mature cheeses, especially Parmesan.
From: Majestic, £12.50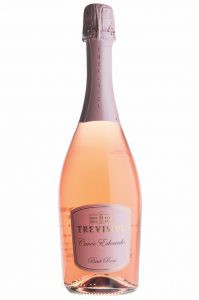 Trevisiol Cuvée Edoardo Trevisiol L E Figli Brut Rosé, 2018
The Trevisiol family – Luigi and son Paolo – were among the first prosecco winemakers in Valdobbiadene. While not technically a prosecco, due to the inclusion of Pinot Noir and Chardonnay along with Glera, this is a fresh and clean rosé with a delicious red-fruit fragrance of strawberries and redcurrants, a fine mousse and a pleasing balance of acidity and fruit on the palate.
Pair with: The perfect apéritif sparkler, serve with your favourite festive antipasti.
From: Berry Bros & Rudd, £13.25
From Italian sparkling wine to red, white or rosé… whatever wine you favour, you'll find plenty more Italian wine reviews here
Tags:
best wine
,
Drink Italia
,
Food & Wine
,
Italian wine
,
sparkling wine