We take a look at Pecorino, an ancient grape from central Italy which makes excellent white wines and which deserves to be better known beyond the confines of its terroir…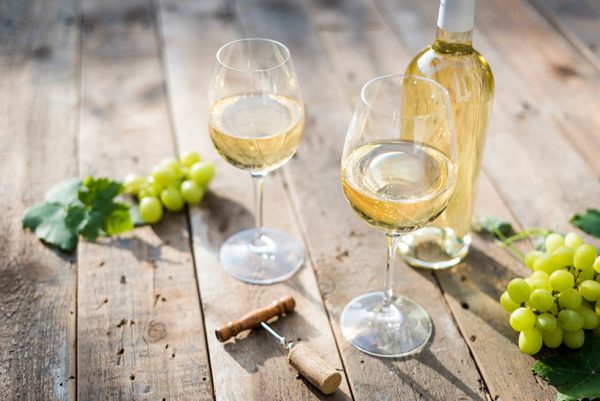 Chances are that if you've visited Le Marche or Abruzzo in central Italy, you'll have drunk a glass or two of a local white wine called Pecorino. Lively and fresh with notes of luscious, ripe fruit, herbs, and sea salt, it's the perfect pairing for a wide range of foods or to serve solo as a pre-supper aperitivo.
An ancient regional varietal, it's low-yielding, which meant it never gained a high profile outside the region; its main use was in blends with other white wines, adding body and texture.
Largely forgotten and replaced by more productive varieties, it was only as recently as the 1980s that Pecorino experienced a revival.
Innovative Le Marche and Abruzzo winemakers revisited this local grape, producing single-varietal wines of excellent quality. Its reputation is beginning to spread internationally now, with Pecorino wines much more widely available at various price points depending on age and winery.
And what (if anything ) is the connection with the flavoursome hard sheep's cheese with the same name? Whether local sheep munched on the grapes as they crossed the Apennines or the bunches resemble sheep's heads, the wine they produce is absolutely worthy of your attention.
Our favourite Pecorino wines:

1. ORLANDI CONTUCCI PONNO ABRUZZO PECORINO SUPERIORE DOC 2020
From Independent Wine | Price £20.95
This award-winning Pecorino wine is one to lay down and enjoy in a few years' time. Pale lemon in colour, it is brimming with flavours of lime zest, melon and fresh mountain herbs.
A sweet honeysuckle undertone is balanced by a salty minerality, and with a soft texture and plenty of body, this special wine has a zip of citrus in the finish.
Enjoy a chilled glass with salty pecorino cheese or a spaghetti carbonara – even a portion of fritto misto!

2. MARKS & SPENCER VILLA PANI PECORINO IGT
From Marks & Spencer | Price £8.50
Made from grapes in the Terre di Chieti zone in the foothills of Abruzzo, this is an excellent wine for the price.
On the nose it is floral and fruity, offering up scents of peach, almond and delicate white blossom. Bursting with fruity flavour on the palate with ripe peach, apricot and crisp green apple, it is fresh and well-balanced in the mouth, with a satisfying minerality which lingers.
Perfect to enjoy with grilled white fish, poultry, or as an aperitivo.
3. TENUTE SAN SISTO PECORINO FALERIO DOC 2021
From The Great Wine Co. | Price £16.65
The Tenute San Sisto vineyards are in the prime wine growing region of Jesi. Straw-yellow with golden highlights, the bouquet displays hints of green apple, as well as fresh peach and zesty citrus typical of Pecorino.
On the palate, the flavours develop with ripe mango, more apple, hints of herb and a stone minerality. This is a well-bodied wine with good structure, fresh and with a clean finish.
Enjoy with fresh and tangy goat's cheese, fish dishes and mature hard cheeses.
4. PEMO PECORINO TERRE DI CHIETI
From Ocado | Price £10.00
The grapes for Pemo Pecorino are grown by winemaker Stefano Chioccioli in the white wine zone of Chieti in Abruzzo, on hillside slopes about 300 metres above sea level, where the vine-loving soils are predominantly clay and sand.
Straw-yellow with a floral bouquet, this elegant Pecorino is refreshing with the snap of crisp green apples on the palate, and a gentle acidity balanced by its cool, flinty finish.
Serve with seared scallops, freshly landed sea bream – or save it for dessert!
5. FENAROLI PECORINO SUPERIORE 2021
From Waitrose | Price £9.99
Fenaroli's grapes are hand-harvested from lower-yielding vines, high in the hills of Abruzzo (hence 'Superiore'), giving them more depth of flavour and body on the palate.
Pale yellow in colour, this wine is crisp and fresh from the outset with lemon and peach in the glass. The palate has depth with notes of acacia, lime and apricot. Well-rounded and fruity with a flinty undertone.
A great match for a fresh seafood risotto or a plate of crispy calamari.
6. COLLEPIETRO PECORINO DEI COLLI APRUTINI DOCG 2021
From Berry Bros Rudd | Price on application
Founded in 1916, the Faraone family business produces excellent wines from Abruzzese varietals at their Collepietro vineyard in the Colline Teramane DOCG zone, some 10 miles from the Adriatic.
Fragrant with peach, mango and lemon zest in the glass, the palate is rich with tropical and herbal notes – ahint of saffron here too – and a fresh, mineral finish.
Prawns and langoustine, risotto alla milanese, or creamy pasta sauces.
From Italian sparkling wine to red, white or rosé… whatever wine you favour, you'll find it in our Italian wine reviews
Featured photo © mactrunk via Getty Images
Prices correct Jun 2023
Tags:
Products
,
Wine
,
wines