Fleur Kinson examines the different parts of Abruzzo to help you discover the perfect place to find your dream home. Read on for her regional property guide…
Photos by Getty Images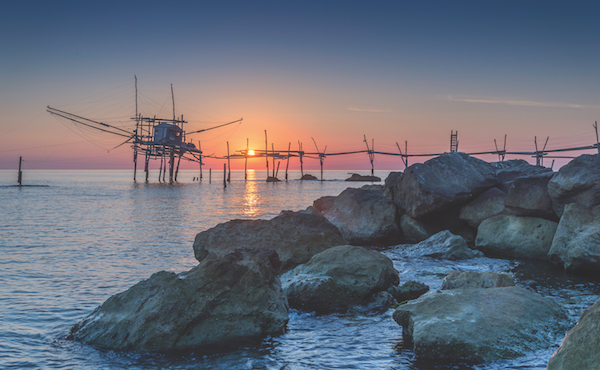 The central Italian region of Abruzzo is one of Italy's least populated, and around a third of its land area is given over to nature reserves and national parks. To the west, the Apennine mountain range runs north to south along the region's border with Lazio, while along its eastern edge is a long sweep of Adriatic coastline. If you're looking for an Italian base with an abundance of natural beauty punctuated by charming towns and villages, with long, empty beaches to lounge around on in summer and blissful snowy mountain peaks to venture into in winter, you won't go far wrong in Abruzzo. 
You should remember, however, that this region is situated in Italy's most active earthquake zone. As is true anywhere in Italy, when buying a home in Abruzzo the first and most important thing you need to do is to ensure that the property meets all earthquake-proofing legal standards, of which there are many. There were, of course, four major earthquakes affecting central Italy in January 2017, one of which affected Abruzzo, and prior to that, an earthquake in 2009 caused severe damage to a smaller area around L'Aquila. The recovery process after such events is slow, not only in the areas that have been badly hit but also to the region as a whole as visitors tend to stay away in the aftermath of such events. 
L'Aquila
L'Aquila, the region's capital, is a city of around 70,000 inhabitants situated on a hill in a narrow valley flanked to the north by the mountains of the Gran Sasso, with the main Apennine range to the west. The Province of L'Aquila that surrounds it is the largest, most mountainous and least densely populated of the region's four provinces. The main industry is sheep farming, but the city of L'Aquila itself is by no means short on high culture: it has a university, a repertory theatre, a fine-arts academy, a state conservatory and a film institute. The medieval centre of L'Aquila was severely damaged by the 2009 earthquake (which also took the lives of 309 people) and although the 2016 and 2017 earthquakes in central Italy did not directly affect the city, the rebuilding process has been long and painstaking as strong efforts are being made to preserve the character of the areas that were damaged or destroyed in 2009.
Teramo
The northern province of Teramo reaches from the 3,000m high mountains of the Gran Sasso to the Seven Sisters beaches of the Adriatic coast – and what is extraordinary about this particular part of Italy is that it only takes you about one hour to drive between the two. Your route takes you through the Colline Teramane (the Teramo Hills), an important area of olive oil and wine production – if you have ever enjoyed a nice glass of Montepulciano d'Abruzzo DOCG, this is where it came from. A good part of Gran Sasso and Monti della Laga National Park is in Teramo province. The main towns are Teramo (now more accessible thanks to the Gran Sasso tunnel and the A24 motorway link), Civitella del Tronto and Atri.
Pescara
There has been a good deal of investment in Abruzzo's coastline in recent years, particularly around the region's largest city, Pescara. This is home to Abruzzo's international airport, which has become a key destination for budget airlines. As well as attracting sunseekers from northern Europe, Pescara is also a favourite holiday destination for Italians. The beach here is 16km long, and you'll find elegant boutiques and pleasant restaurants and cafés in town. Understandably, the area around Pescara is the region's most expensive, especially along the coast itself, but the excellent motorway connections and amenities ensure significant visitor numbers all year round.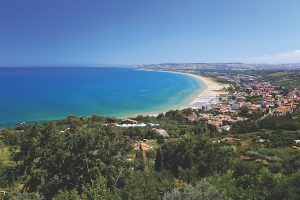 Chieti
Southwest of the city of Pescara is the smaller city of Chieti, capital of the region's fourth province. Chieti is one of Italy's most ancient cities – legend has it that it was founded in 1181 BC by the Homeric hero Achilles, who named it after his mother, Thetis. That may or may not be true, but Chieti was certainly an important city in Roman times, when more people lived here than do today. Other towns in the province include Ortona, which has several pleasant beaches, and Vasto, further south, which has built upon its Roman remains to carve itself a niche as a tourist destination. Pretty hill-town Loreto Aprutino is a tranquil town set among olive groves with a medieval castle, beautiful palaces, mansions and churches. Yet further inland and further south is Sulmona, a small town with a charming medieval centre, although its origins also go back beyond Roman times.
For more on regional property in Abruzzo see Fleur's Homes in Abruzzo guide