Italia issue 109 is on sale now, with all you need for an Italian Christmas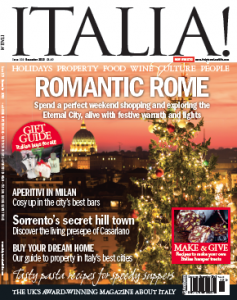 The December issue of Italia is packed with everything you need to bring a touch of Italian style to your festive celebrations! From stress-busting holiday trips to help you escape from the chaos of Christmas in the UK, to essential recipes to make Italian hamper treats to give as gifts, there is so much to inspire you in this issue!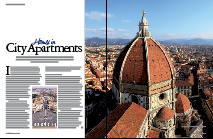 Our property expert Fleur Kinson guides you through the process of buying a property in one of Italy's top cities – where is the best place to put your money to make sure you get the best return on your investment? Where is the rental market the strongest? And where can you get the most for your money. Fleur answers all these questions and more with her encyclopaedic knowledge in her guide to Homes in City Apartments.
Italians typically celebrate Christmas at Epiphany rather than Christmas Day, but that doesn't stop restaurants in Italy getting busy in the run up to the celebrations. Italia's resident chef in Italy, Mario Matassa, takes us behind the scenes at his trattoria as his own Christmas celebrations get slotted in a round the festivities of his patrons. He also shares his delicious recipe for Drunken Sbrisolona, doused in grappa to keep the winter at bay.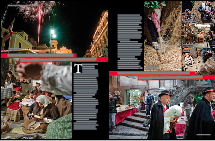 If you want to discover more of Italy's festive treats, don't miss our feature on the Nativity scenes of Sorrento, where talented woodcarving artisans stand side by side with performers as an entire village in the hills above Sorrento transforms itself into a living presepe.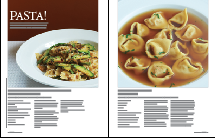 And if you need a speedy, vegetable packed pasta recipe to whip up in a flash, packed with nutrients to keep winter colds at bay, you'll love this past recipe collection from Christopher Boswell. We are also cooking with the flavours of Shallots and celebrating the cuscina povera of Puglia. All this and plenty more besides – don't miss it!