A great love story and an indomitable passion have shaped one of the most memorable garden landscapes in Italy. We re-visit the 
exotic retreat on the island of Ischia
 and remember the wonderful Lady Walton…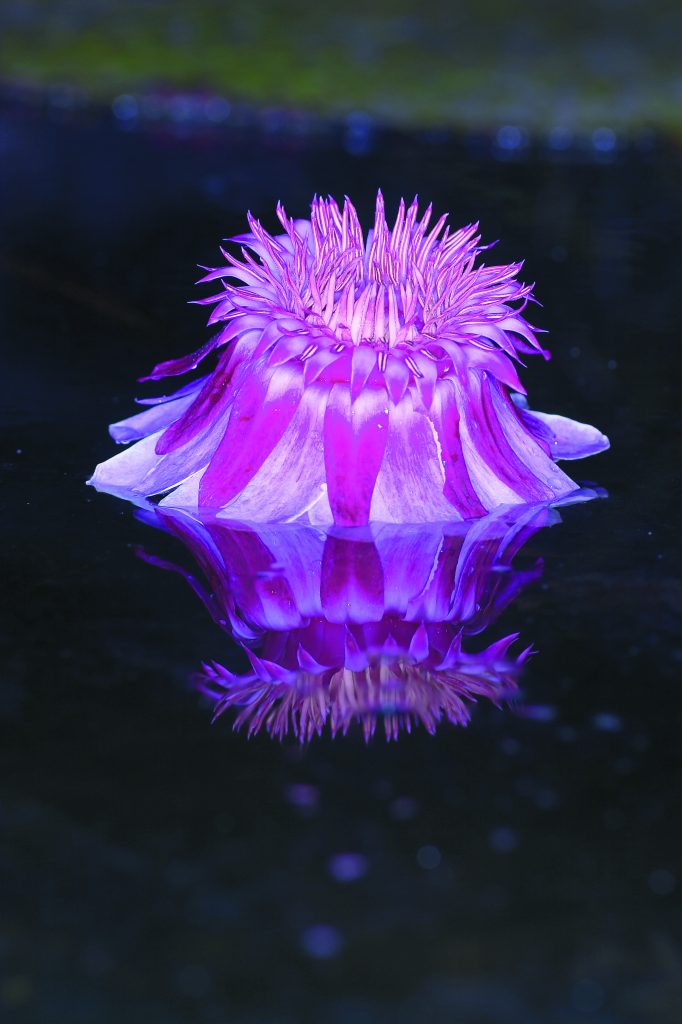 All great gardens are love stories – the love of the gardener for his or her creation, but La Mortella is something special. The famous tropical paradise on the island of Ischia in the Bay of Naples, built by Susana Walton, is a garden that is both the product of and a tribute to one of the great love stories of the 20th century, between a young Argentinian beauty and "her Englishman", the celebrated British composer, Sir William Walton.
"When I started here," Susana Walton said, "I wanted to make a peaceful place for William to work, where he could release the thoughts he had in his mind. William was so special – that brain, that imagination that could produce the music. You can never repeat that."
Susana was, a tiny figure, but I noticed her red nails, spiky hair and the rows of exotic beads around her neck. She became animated when she spoke and there's no mistaking the love in her voice for her late husband. Best known for his scores for Olivier's three Shakespeare films, his music for the coronation of Queen Elizabeth II and his full-length pieces, Façade and Troilus and Cressida, Sir William Walton died in 1983.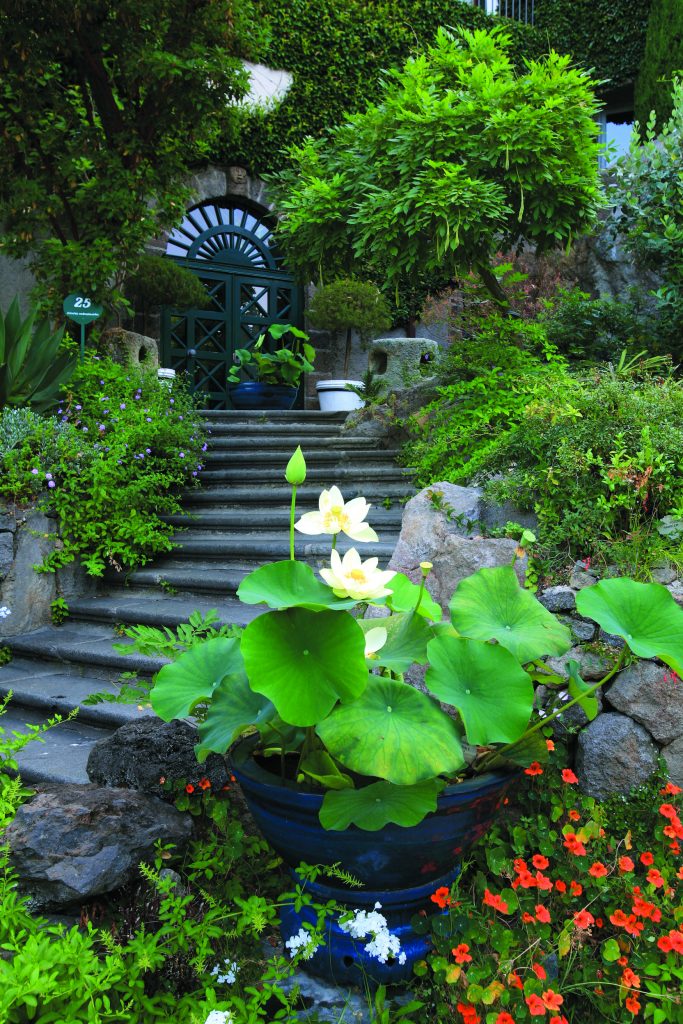 To Lady Walton MBE, his spirit lives on everywhere in the lush five-acre reserve she created with him, for him and about him. La Mortella is not only a garden but an arts centre with a museum, recital hall, masterclasses for young musicians and, as of last year, an open-air Greek amphitheatre with a summer programme of concerts featuring the music of William Walton, the fishermen. When we bought this hillside, our friend Laurence Olivier said, 'You can't buy that. You'll never be able to do anything. It's a quarry!'". At least the property was dramatic, poised in a boulder-strewn gulch above the Tyrrhenian Sea, overlooking the town of Forio.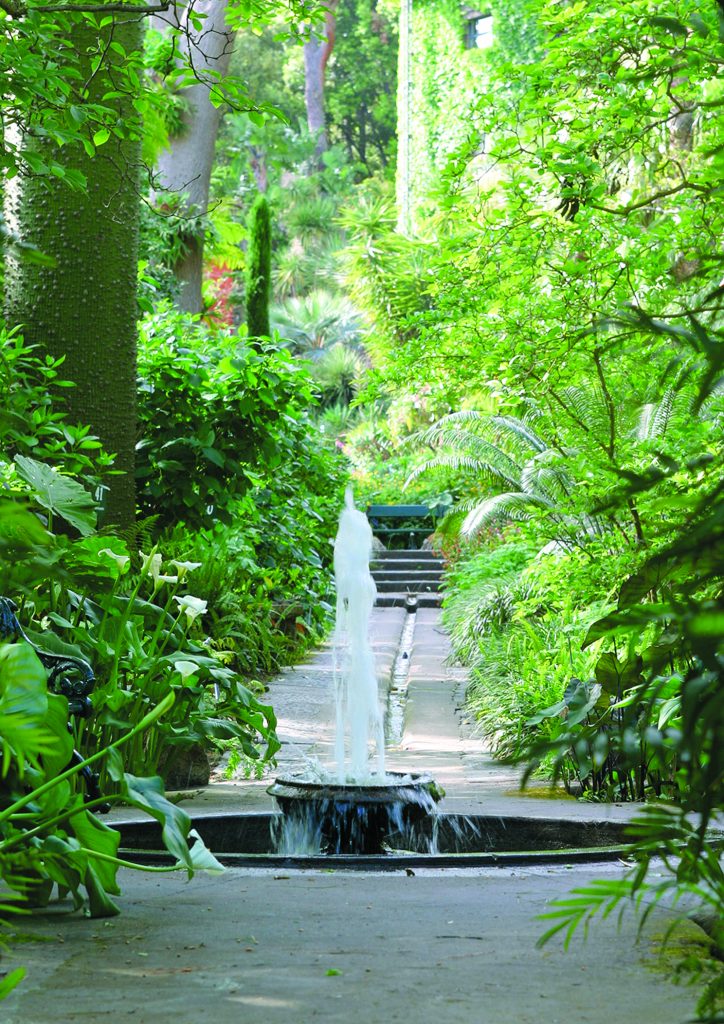 The Waltons built their square, low house on a ledge half way up the cliff. Locals called it 'the barracks', although nowadays it's almost invisible amid the lush vegetation. Then they went to work – William to making music and Susana to breaking rocks, literally with her bare hands.
Designing a garden
In 1956, the well-known landscape architect Russell Page arrived to give the nascent garden its basic layout. The Englishman did a lot of work in Italy and "was at the very top at the time and only rich people engaged him," recalled Susana. "They paid him £100 a day to advise them. William would say, I can never pay this man but you keep inviting him – what can I do? I told Russell that William was worried that he wouldn't be able to pay for all his work, but Russell said that he had not finished the garden. When he finished, he would let us know. Of course, he never finished…
"A landscape artist today wants to make his mark. He wants you to know him at once from his design, whereas Russell's designs were simple, you don't see them. You know it's harmonious, but you don't know why," Susana laughed delightedly.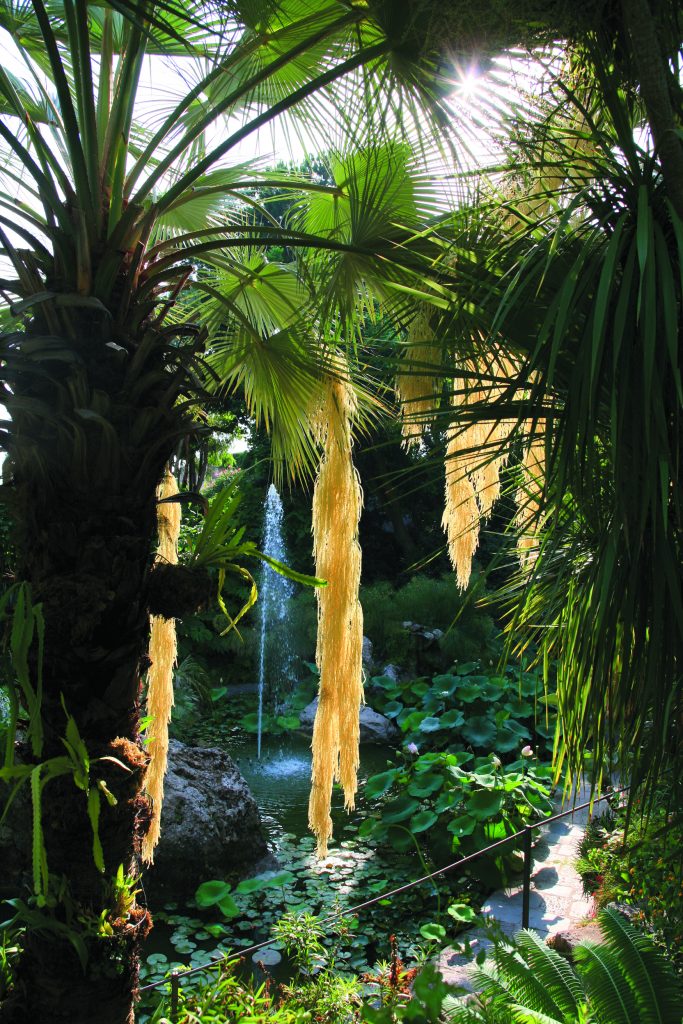 She was sitting under the canopy at La Mortella's café with Walton's music reverberating through the air. In a few moments she was off, racing her electric wheelchair along the garden's paths, scattering some of the annual 60,000 visitors like chickens.
There were two landmarks in La Mortella's evolution. One was when fresh water reached the island via an undersea pipe from the mainland. Page was then able to tweak his design from a Mediterranean garden, able to withstand five drought months each year, to a more abundant oasis.
The second event came in 1964 when Susana injured herself shifting rocks and had to stay at home while her husband toured Australia and New Zealand. To cheer her up, William sent back three tree ferns in a shoebox. They thrived and the garden, or the lower half of it, changed direction yet again to become a subtropical paradise, home to hundreds of rare, exotic plants like the Philippine jade vine, the giant Victoria amazonica water lily and the extraordinary Chorisia speciosa tree from Argentina, its trunk studded with giant spikes.
"I was born a tree," Lady Walton declared. "I have this passion for trees because I am a tree, a tree like the speciosa, with spikes. I've had this obsession since I was born, so when I first came here the only thing I could think to do was to plant trees."
She talked to the trees like friends (and like Prince Charles, patron of the Walton Foundation). She was sincere about her mystical, or animist, beliefs. To her, La Mortella is a protected zone where human beings, nature and the old gods mix and mingle in a fluid, creative combination.
"We called it La Mortella, meaning place of the myrtle, because in The Aeneid myrtle is associated with the 'golden bough' and Aeneas is told to take it to gain entrance to the underworld. So it is a different way of understanding life," Susana explained.
Gardening with passion
In recent years, Lady Walton has built a series of symbolic projects, several by sculptor Simon Verity. They include a Temple of the Sun, a Nymphaeum and a special canopy with a waterspout mask ('La Bocca') above the Victoria lily. While critics might find the new projects high-class Disneyland, they seem appropriate for a garden that is so indebted to a single woman's vision and her indomitable will.
According to the head gardener Alessandra Vinciguerra, "Entrance fees from visitors pay for the garden's maintenance – with six gardeners and one handyman – but not for the projects. Those Lady Walton pays for.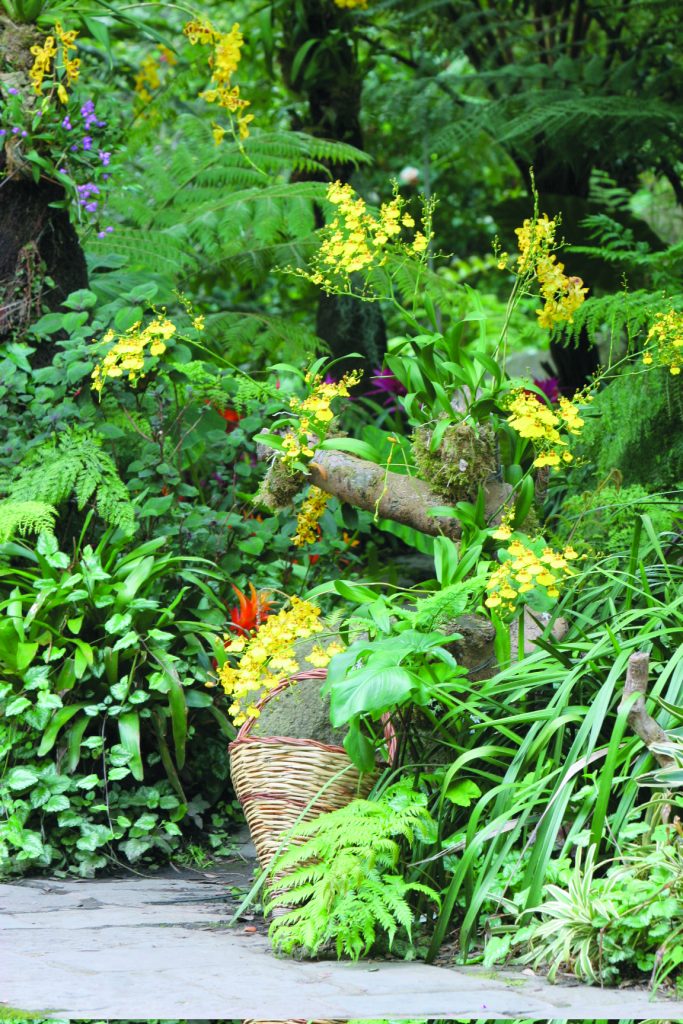 "The garden is two different gardens," Alessandra continues. "The lower garden came first. It's in a dell at the bottom of the hill where it's sheltered. We have volcanic soil and a great micro-climate, so we can grow tropical plants. This part of the garden is now entirely enclosed like a tropical forest. It was designed by Russell Page who said you need strong architectural plants to counterbalance the house, which was originally bare and made of stone. So this part of the garden is tropical, moist, shady and embracing.
"The top half of the garden was developed after Sir William died. Lady Walton put his ashes in a big rock, then decided to open the garden to the public and also to open up herself and her own life. It was as if she'd lived with him for 35 years and after he died she wanted to continue to live with him but in a different way, involving other people. So she started to organise the concerts and the masterclasses and scholarships to attract music students.
"In the lower half, Lady Walton always respected what Russell Page did, but in the upper half she felt freer. The conditions are different too, so she created these different episodes like the Nymphaeum, the Temple and a tea house imported from Thailand and reassembled. The upper garden is full of humour, symbolism and fun."
It all adds up to a unique place – a living memorial to a beloved husband that became an internationally renowned work in its own right. In 2004, La Mortella won the prestigious Best Garden In Italy competition.
"The development of the garden has been like a story of Lady Walton's life," Alessandra Vinciguerra believes. "I know many gardens and gardening people around the world and to me this is number one in terms of commitment. Coming to work here means being around so much passion. And I feel I'm like Lady Walton in this sense at least – we were both completely crazy about plants.".