Italy's northern lakes are very well known, but they're not the country's only glittering freshwater. Fleur Kinson explores a volcanic paradise in Lazio that's overflowing with history.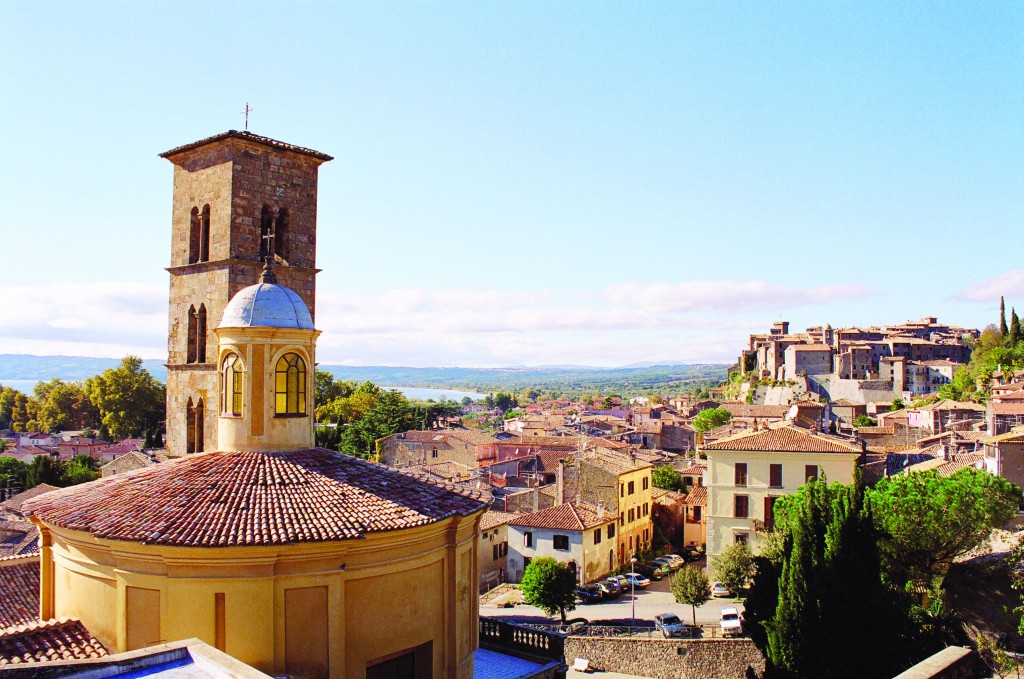 Herbal perfume rises from the earth beneath me and overhead a warm breeze rattles the dark green foliage. I emerge onto a golden cliff where I stop to watch herons and cormorants wheel above the bright blue water. I'm standing on what's been described as the most beautiful island on any lake in the world – Isola Bisentina, on Lake Bolsena in northern Lazio.
Like its sister island Martana, it's the 'plug' of a prehistoric volcano – a hardened column of molten rock left standing after a final eruption, lingering for millennia after every other bit of the original volcano has vanished. It's hard to imagine the prehistoric violence of this place.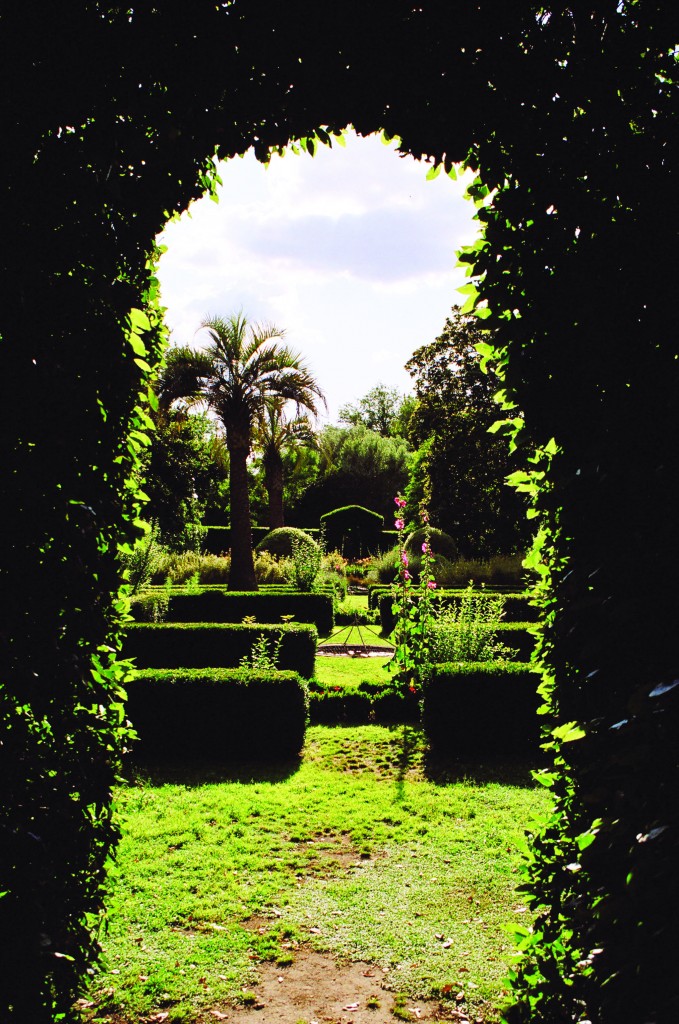 A million years ago, the scene in front of me was a maze of volcanic cones constantly spurting lava. They steadily threw out enough subterranean material to empty the ground beneath them, creating a vast underground hollow. It collapsed and formed a single vast crater, which natural springs slowly filled to form Lake Bolsena.
This is the largest and cleanest volcanic lake in Europe (You can drink it, and local fishermen make soup with it.) For all its present-day serenity, reminders of the lake's explosive past are everywhere. In the million tiny filaments of black, green and colourless volcanic glass which make up the beaches, and in the stupendous fertility of the surrounding landscape, teeming now with fruit and flowers.
A history of holidays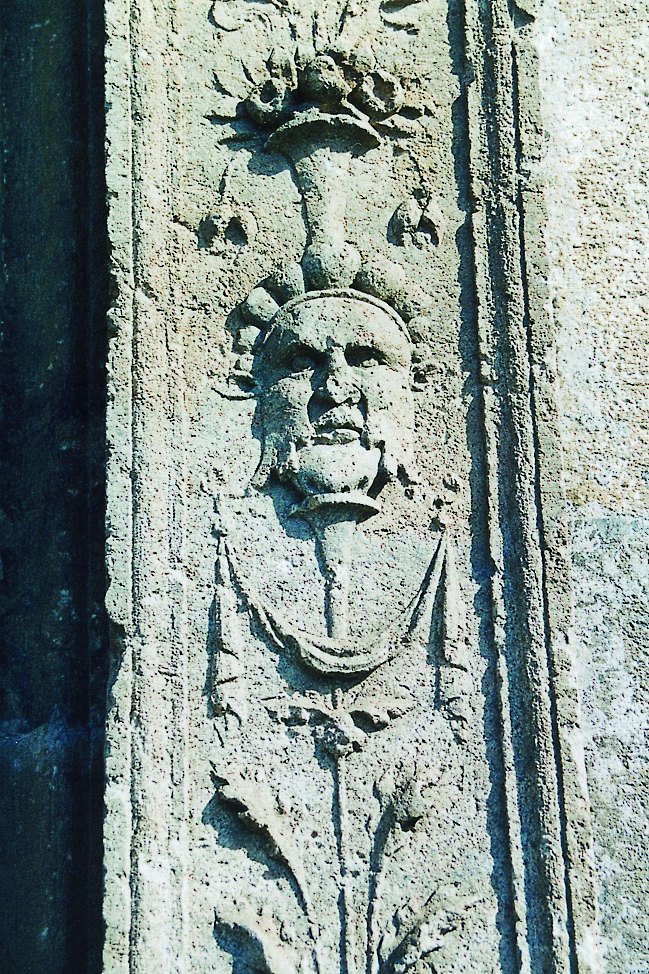 Set in an unspoilt and gently undulating stretch of countryside, at the meeting point of Lazio, Tuscany and Umbria, it's no surprise that Lake Bolsena has seen an upsurge in visitors in recent years. Just 70 miles from Rome, and offering considerably better swimming than the coast near the capital, the lake has long been a summer bolt hole for hot and bothered Romans. But the last decade or more has seen an increasing number of northern Europeans here – drawn by the peace, the rural beauty, and by the friendliness of the lakeside towns.
Only four or five settlements are strung along the 30 miles of Lake Bolsena's shoreline. The biggest is Bolsena itself – a town of palpable contentment; well maintained, litterless, crime-free. For the benefit of Bolsena's mere 4,000 inhabitants, a fairytale castle rises above a tangle of medieval lanes, proud Renaissance homes gaze at each other across friendly squares, tree-lined boulevards lead down to clean beaches, and Roman ruins watch silently from the hillside above.
For visitors, a handful of low-rise hotels dot Bolsena's waterside, the long spaces between them enlivened by flowerbeds, white balustrades topped with Classical urns, and inviting outdoor cafés.
Like everywhere else in this area, the Etruscans were here first. Nowadays, 2,500-year-old Etruscan runes can still be spotted on walls in Bolsena, and underground Etruscan tombs dot the local hillsides. That's nothing compared to the tangible remains of the Romans here. They drove their main highway running north to the Alps, the Via Cassia, straight through Bolsena.
Hidden past
I take a wander through excavated Roman remains in a pretty meadow lying just above the medieval part of town. There's a forum, a ruined basilica, and two private houses adorned with frescoes and mosaic floors. It's a tranquil archaeological site, with fallen columns watched over by cypress trees. I crouch to trace my fingers over a tiny palm branch carved into one of the forum's paving stones. An early Christian would have carved this esoteric graffito, subversively signalling his or her newfangled religion to fellow secret converts.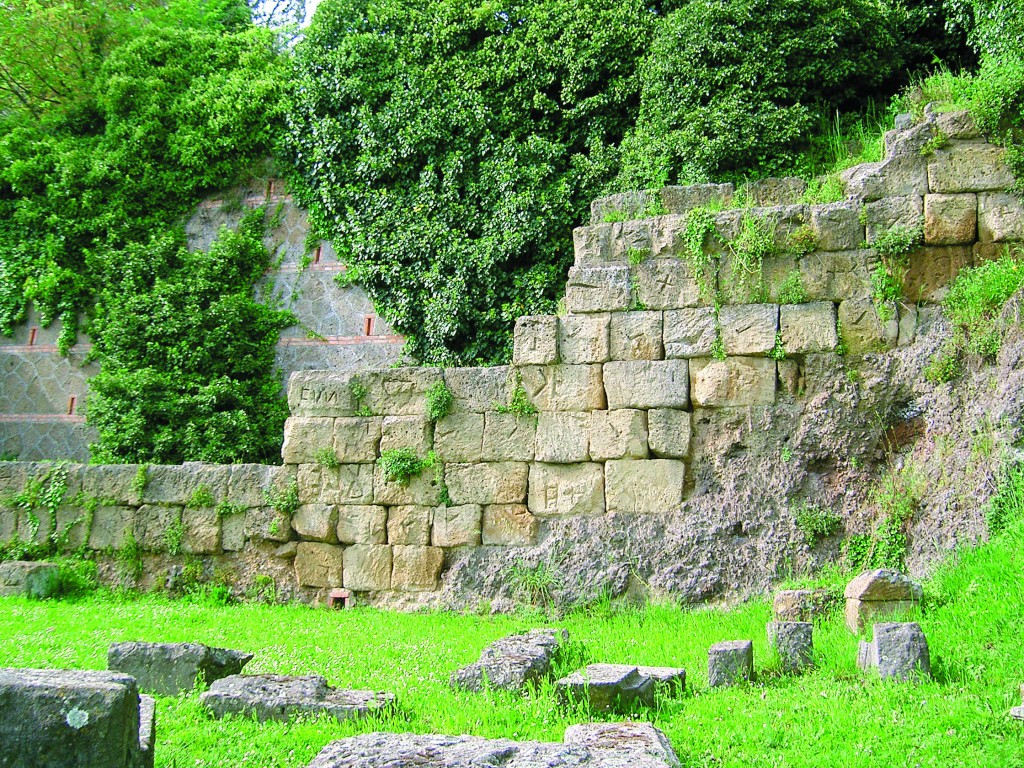 I leave the excavations and wander further up the hillside into farmland, tracing some of the cobble-stoned Roman roads that rattle off into the undergrowth in perfectly straight lines. These are the streets of the ancient city, arranged in a grid and all oriented north-south or east-west. Lying in their midst, unsignposted, are the remains of a Colosseum-era amphitheatre. Most visitors to Bolsena never learn of its existence, and many locals couldn't tell you how to find it.
But I do find it, coming across tall lumps of ancient concrete and diamond-pattern Roman brickwork. The rest is completely concealed beneath trees, surrounding a flat oval arena now covered in long grasses. A casual peek under the skirt of branches soon reveals a dirt-submerged slope of seating. Wild pink cyclamen are growing quietly in the shade under these trees, precisely where spectators once sat.
Full Flowering
Bolsena's position on the old Roman Via Cassia, plus its home-grown martyr St Cristina, ensured that many centuries of pilgrims made stopovers here en route to Rome, swelling the town and its importance. A local miracle boosted things considerably in 1263, and still provides the excuse for Bolsena's most colourful annual festival, the Infiorata, held every year in early summer.
I'd seen it before and jumped at the chance to see it again. I knew that Bolsena's dense tangle of medieval streets would be lined with a million flower petals fashioned into elaborate pictures and patterns, then a colourful procession would carry the town's sacred relics along the pretty carpet and transform it to damp mush.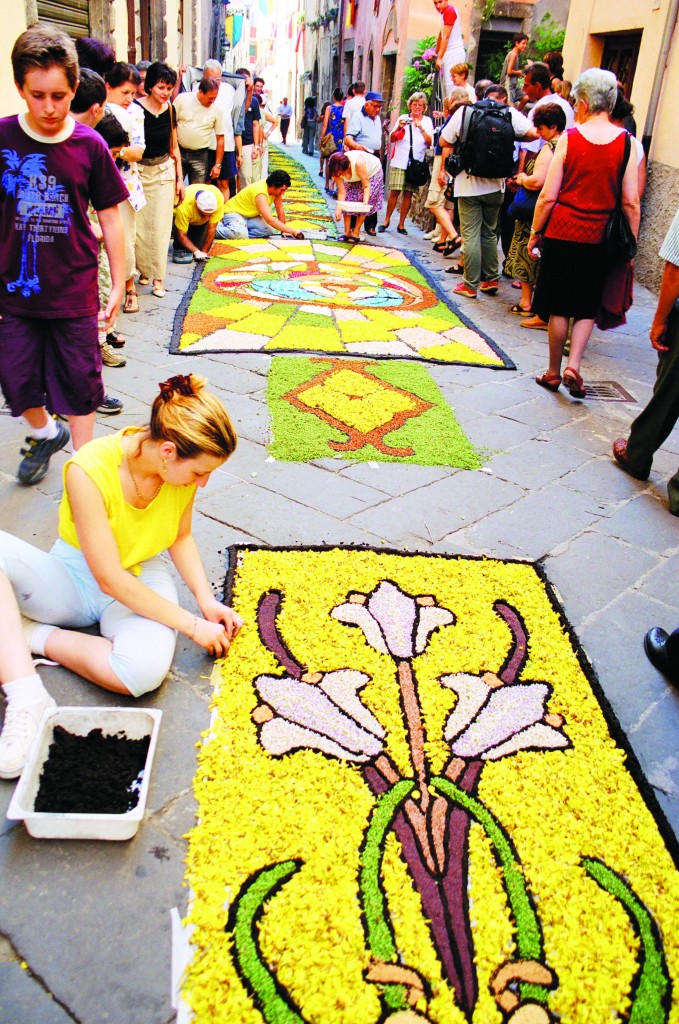 From early morning almost the whole population of the town is on the streets.  Many are kneeling on the cobbles and tarmac sketching outlines, hefting bags and boxes full to the brim with flowers and petals carefully separated into neat piles of individual colours, and patiently putting the soft blobs into place.
By mid-afternoon, bright swathes of pictures are already visible around the feet of the happy labourers. All around me are huge ambitious portraits of Christ, biblical scenes, cherubs, intricate floral patterns painstakingly repeated over hundreds of yards. Hundreds of tourists and residents of nearby towns arrive, gasping and angling cameras, squeezing sweatily past the locals working in an escalating, ecstatic panic down on the cobbled lanes.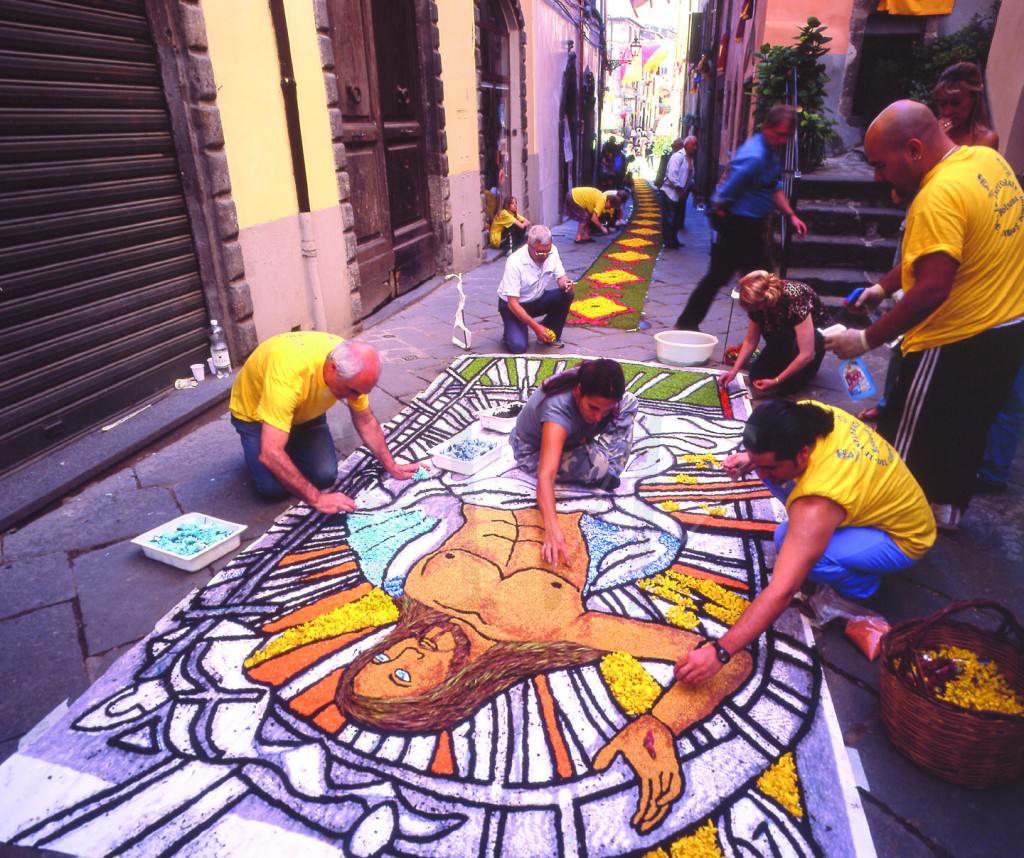 And then at 6pm, with the very last petal thrust into place, solemn chaos begins up in Piazza Santa Cristina. Ragged-edged groups of worthies teem out of the church into a thickly assembled crowd and try to commence the procession. No one takes charge, no one quite knows what's going on, and there's a lot of stopping and starting. A clutch of priests gaze round in their sunglasses for guidance. Pious matrons with lace headgear inch hesitantly forward in short skirts and steep heels. A gigantic wooden cross sways worryingly above colourful banners embroidered with the crests of local towns.
Then band members in dazzling uniforms start a fumbling tune, and everything lurches forward. For two hours the dense, messy parade shuffles round the town, churning flower petal pictures into abstracts underfoot.
Freewheeling
The next day, with Bolsena calm again and swept clean of all petal. I decide to climb on a bicycle and set out for Capodimonte 15 miles away on the opposite side of the lake. For a couple of miles I follow the Via Cassia out of Bolsena, this Roman highway and key medieval pilgrimage route now a modestly busy A-road flanked by pretty countryside.
I turn off and follow a series of tiny roads skirting the western shore. There are no homes here – just small fields of crops vividly green against the rich brown soil and cobalt blue water. Olive trees wave their silver leaves as I pass, and I smile at the occasional picnicker and swimmer enjoying the sun. A tiny campsite or an isolated café appears now and then, remarkably slight development given the attraction of this shoreline.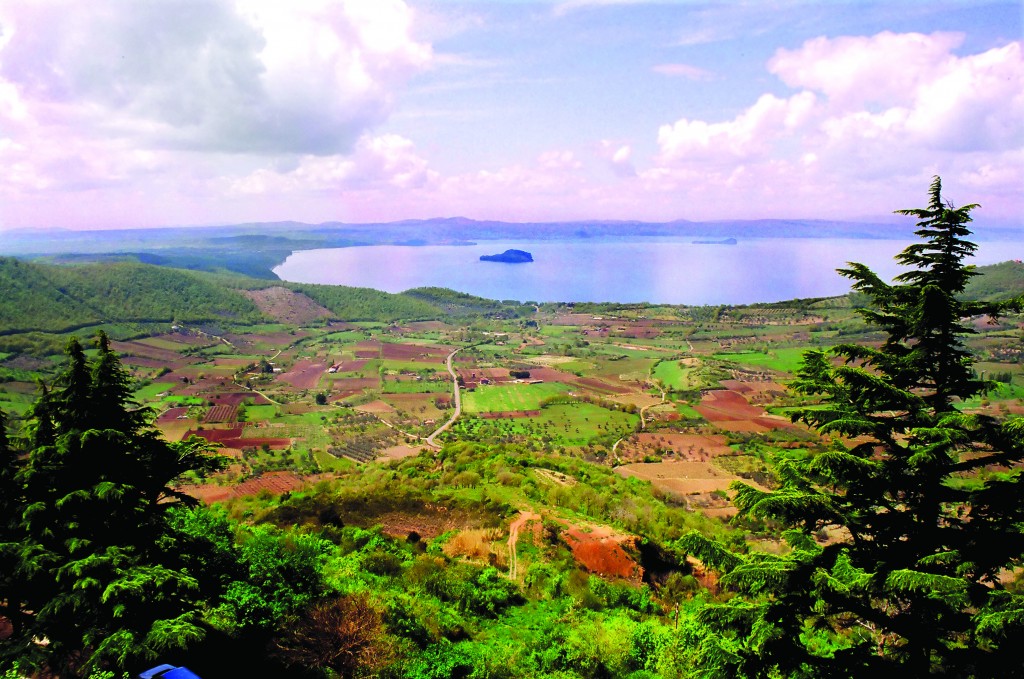 Dust clouds billow in my wake as I tear down a white dirt road beside a long, charcoal-coloured beach. A man trots a magnificent horse I pass. And then I must climb a single massive hill – Bisenzio, site of an Etruscan town 25 centuries ago. They've pulled Etruscan artefacts out of the ground here – a bronze cart, sandals, even a rudimentary set of dentures. Now Bisenzio is just a smooth green dome dotted with bales of hay.
I join a main road and whiz excitedly down its gentle slope towards Capodimonte. Bisentina Island is very close to the shore here and I snatch an admiring glance at its single grand church poking out from the trees – the ageing dome a patchwork of rusty greys, the walls a weathered patina of oranges. Breezing into Capodimonte, I'm exhilarated by my recent speed, but not so full of endorphins that I can't hear my leg muscles screaming for respite. It's late afternoon, and there's plenty of time to explore this pretty little town.
But right now I have a higher priority: ice cream and a good sit down. I buy some delicious stuff from a gelateria next to the neat marina, and sprawl beside the boats to slowly eat it. Capodimonte's pile of medieval homes rises in front of me, bright in the afternoon light. Behind me, I hear the shouts of teenagers splashing about and the ecstatic squeal of a little boy running along the sand. Nearly all eaten now, my ice cream is intensely refreshing. It occurs to me that, with its cleanliness, its tranquillity, and its amazing under-exploitation, I could say exactly the same thing about Lake Bolsena.