Speaking Italian isn't all about cramming verbs and vocabulary as Amanda Robinson discovers when she takes a language course with a difference in the heart of Le Marche.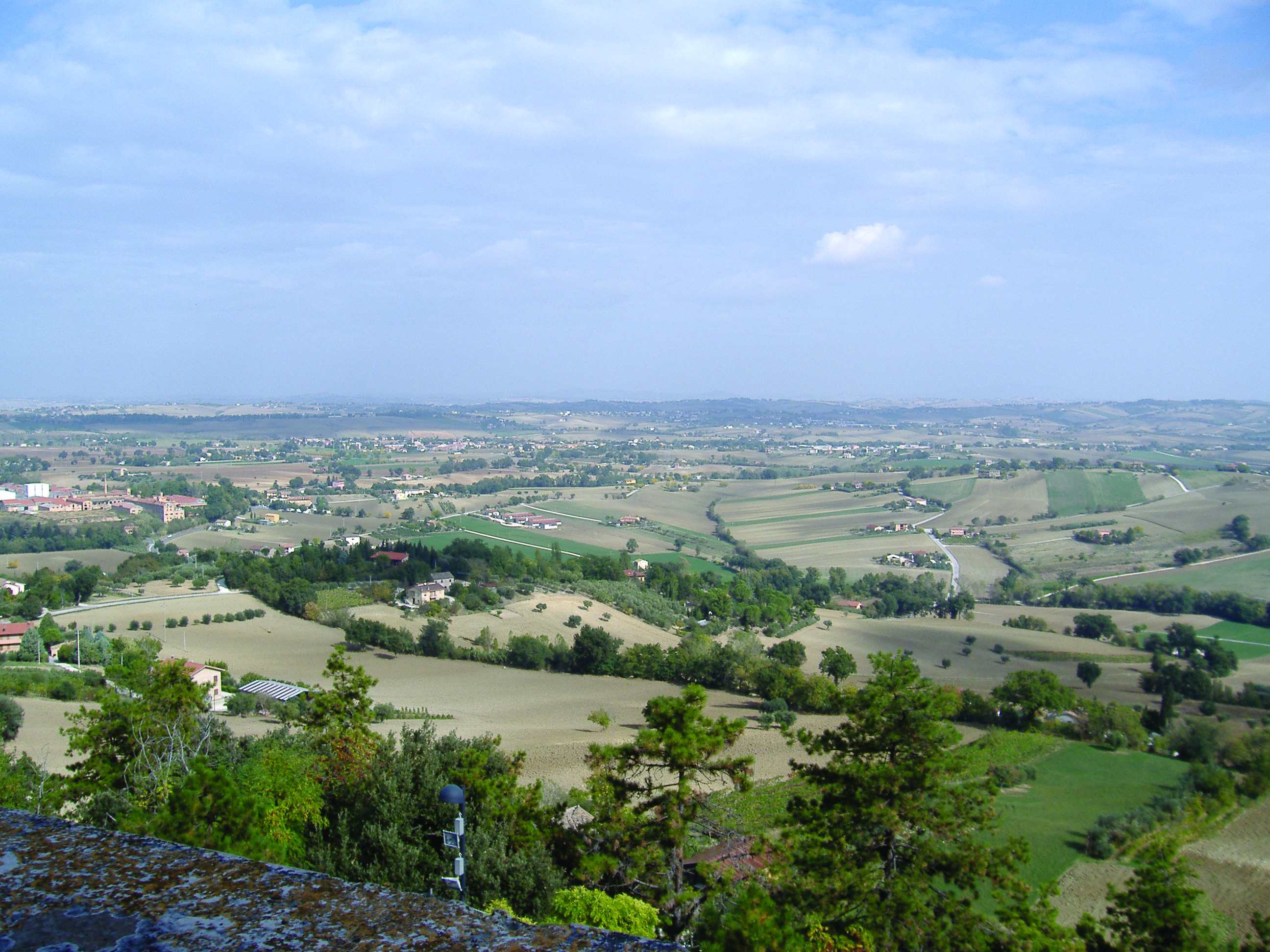 The fragrant aroma of our morning caffè rises up from the iron lattice table, strewn with notebooks and dictionaries as we wrestle with the basics of Italian. A diverse but select group of language enthusiasts, we've gone back to the classroom, but not as you would know it. This tranquil scene in the heart of rural Le Marche is the setting for our week-long course as we embark on learning Italian 'in style'.
Morning lessons
We are a small group, seven in all, from various parts of the UK and our levels of language skills are as diverse as our geographical locations. We range from confidently fluent, with several years of conversation classes to absolute beginners, so the tutor will have his work cut out to keep us all on track in the daily two-and-a-half hour lessons that take place every morning.
After a fortifying breakfast of fresh juices, coffee and brioche served on the terrace, we are put through our paces by tutor Marcello, a local teacher and archaeologist, and the format is loosely the same every day – he prepares us for the afternoon's activities with useful vocabulary and grammatical constructions. We all take our turn to speak, and in this relaxed, unthreatening atmosphere, even the most tentative of us find the confidence to join in the conversation.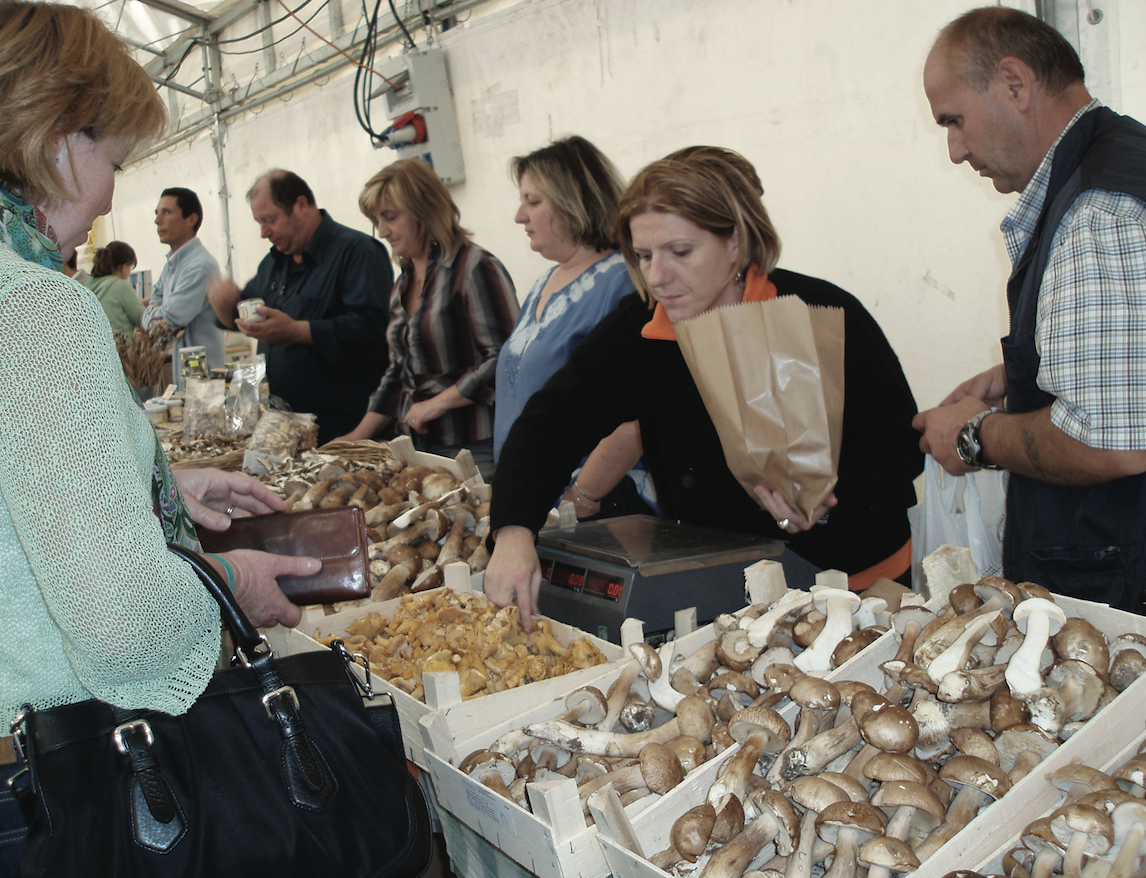 After exercising our powers of concentration all morning, lunchtime is a chance to relax and discuss the morning's progress over a glass of wine. The dynamic programme of afternoon activities ranges from visits to the local Mushroom Fair at Cingoli and an artisan handbag maker in Mogliano to Marcello's archaeological dig, a wine tour to the vineyard of Santa Barbara and a live pasta making demonstration, and more – all providing great opportunities to immerse ourselves in the life and language of this corner of Italy.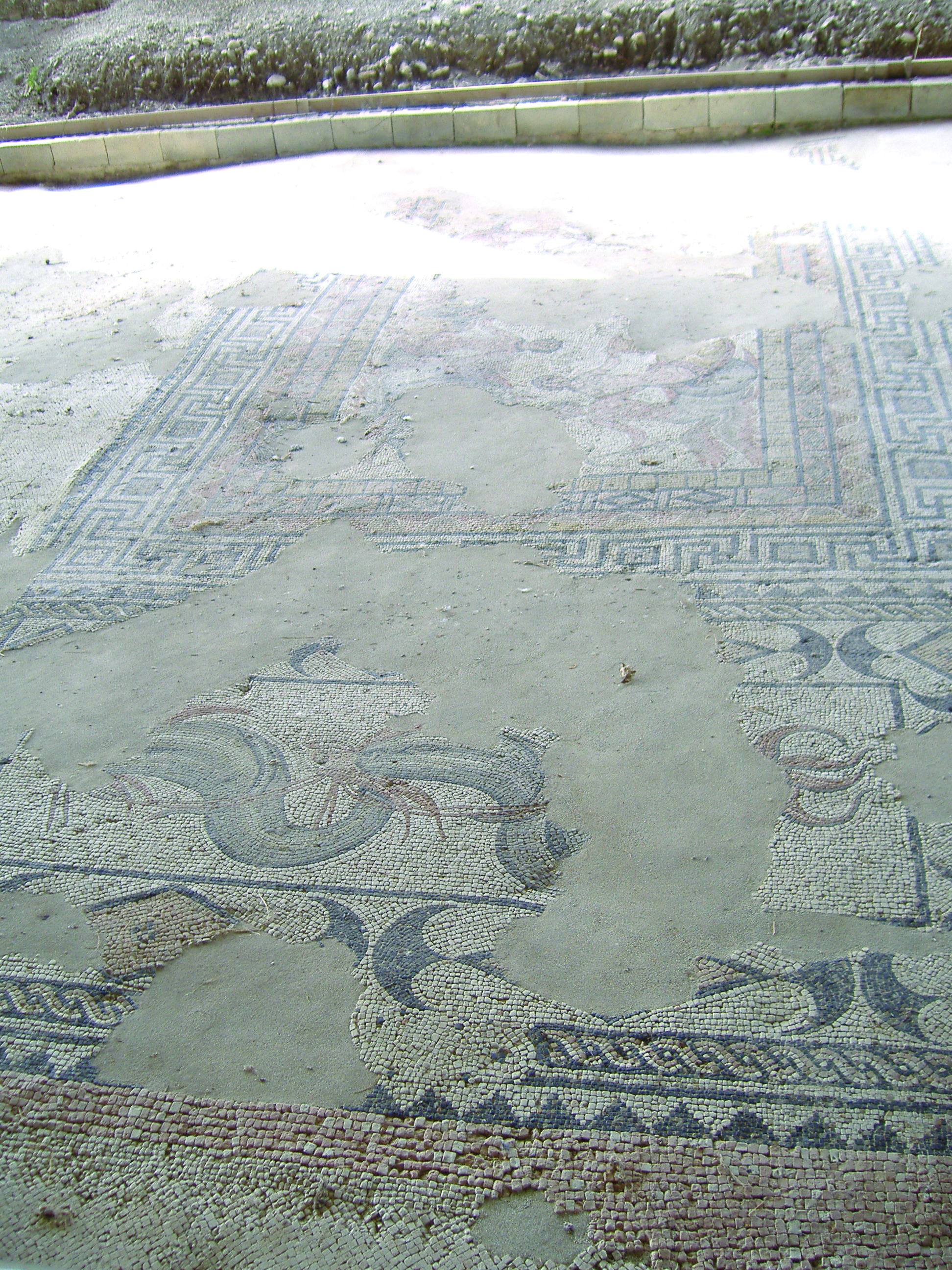 Lap of Luxury
It is fair to say that at the end of each day flexing our linguistic muscles, we are all glad to return for supper to the tranquil surroundings of our home for the week, La Chiesa di Santo Stefano. It is time spent at the house that cements the 'luxury' aspect of the holiday – this Italian country villa has been restored to the highest standards, and offers the comfort and class of accommodation you would find in a boutique hotel.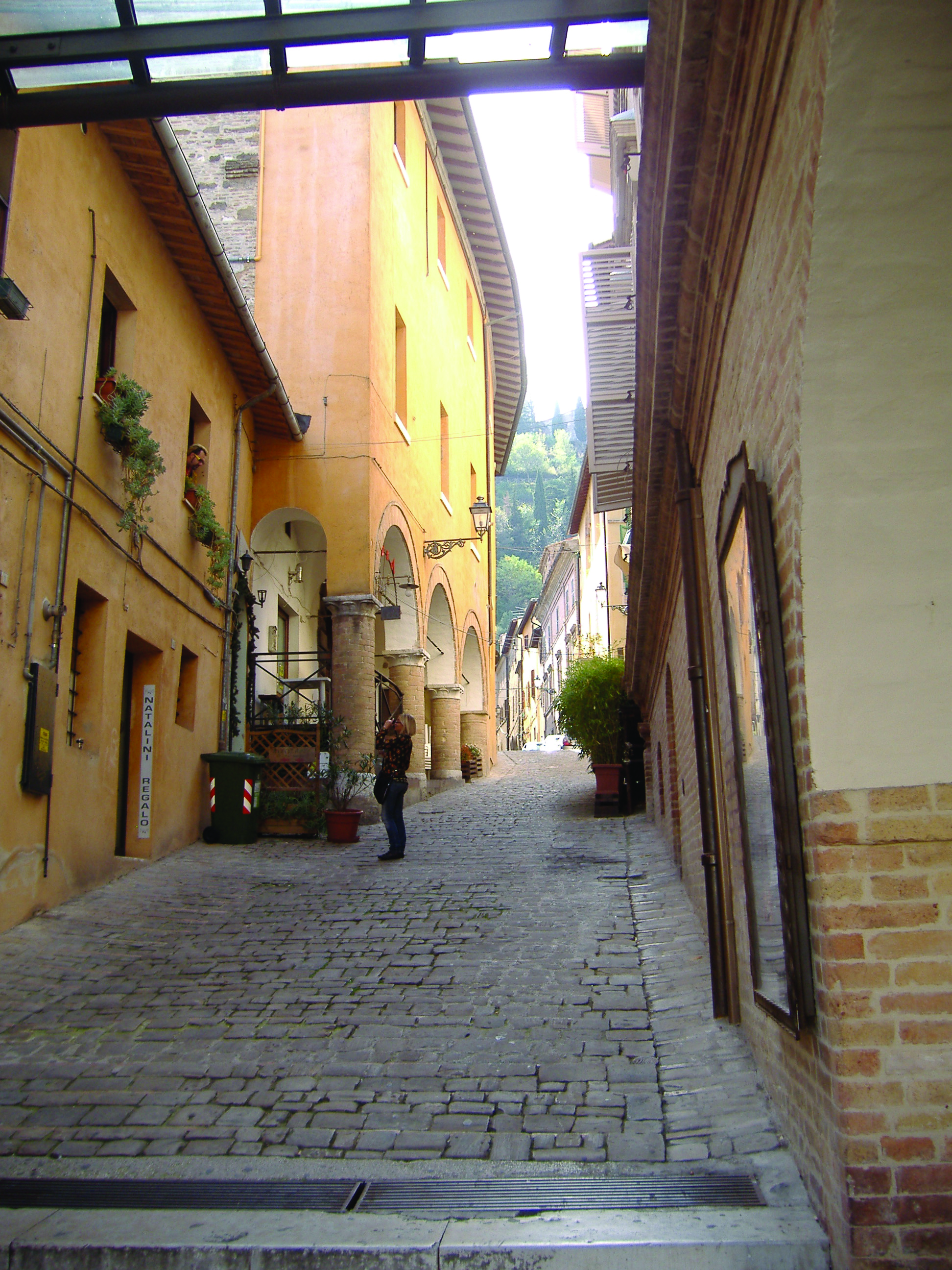 Nothing is too much trouble for the owners, John and Sheila, who provide wonderful hospitality and delicious home-cooked food for their guests. They have been running the house as a business for several years, renting out the entire house to large groups of friends or family as a romantic wedding venue, as well as hosting special interest holidays like this one. Their attention to detail is impressive, with antique and modern blending seamlessly to create an elegant, but relaxing interior, while the exterior and grounds are immaculate.
The site has been occupied since Roman times but had fallen into disrepair before John and Sheila breathed new life into it. "We fell in love with it when it was just a pile of rubble on the ground," says Sheila. "It was twice as big as we wanted, and at least twice the money we had planned on spending. But there you go – when it's love, it's love and you can't do much about it!"
Feeding the body as well as the mind is order of the day with breakfast and either lunch or dinner included in the cost of the holiday. Cured meats and salamis, fresh cheeses and salads fortify us at lunchtime, while delicious evening meals are prepared by Sheila in the well-equipped kitchen at Santo Stefano, and accompanied by local Le Marche wines, many of them unavailable in the UK. The convivial atmosphere continues late into the evenings, with much conversation, and board games in the comfortable sitting room.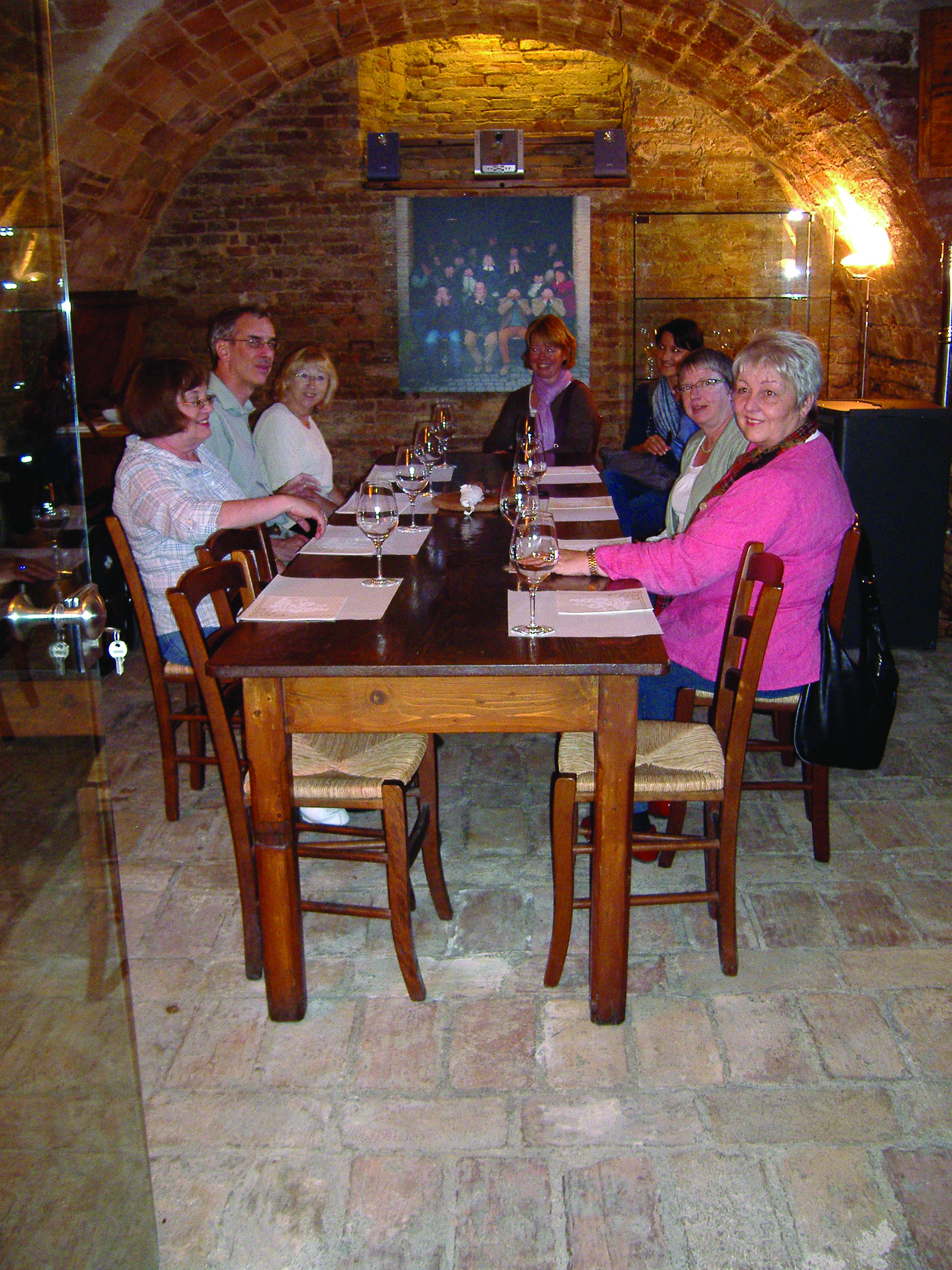 Our packed programme is devised by tour organiser and owner of Grand Tourist, Janet Simmonds, who accompanies us everywhere on our afternoon jaunts in the air-conditioned minibus. She acts as impromptu interpreter when the occasion arises, and shares her extensive knowledge of the region with us all. Nothing was hurried or too much trouble, and plans were modified to suit the needs of the guests as they arose. We were fortunate to enjoy a week of clear skies and warm temperatures, which probably encouraged us all to keep up the pace right until the last day!
The wider picture
And the programme certainly had variety – the visit to the town of Loreto was a moving experience. It's a place of pilgrimage second only to Lourdes, and it was thronged with the faithful seeking restoration and solace at Our Lady's shrine within the late Renaissance Sanctuario della Santa Casa. And of course, there was time for the more worldly pursuit of shopping when we made a pitstop at huge factory outlet, Area T near Tolentino. Oh – and the trip to coastal Senigallia was a sunny seaside experience!
This was the unexpected bonus of the holiday – that we all came away with a real appreciation of this area of Le Marche, its food, wines and local history. A real result for Janet whose vision for her company, Grand Tourist is to give the modern traveller a broad experience on their holiday, not just a good suntan! Her meticulously planned holidays are inspired by the 'Grand Tourists' of the 18th and 19th centuries who sought culture, adventure and excitement from their travels, and everything is organised down to the last detail – nothing was too much trouble. As Janet says, "Fine dining, superb accommodation and imaginative sightseeing are the order of the day."
The week's language tuition culminates in la sfida di Treia – the Treia quiz. Best understood if you know that Treia is the nearest town to Santo Stefano and the quiz was definitely more like a treasure hunt… Armed with our newly acquired fluency, we were deposited at the gates of this charming hilltop town with a list of items to find. After a couple of hours foraging, we meet up at the Irish (yes Irish) bar in the town to compare our booty and congratulate one another like old friends – yes, we're a mixed bunch of travellers, but our collective enjoyment of the various visits, and the language lessons means that friendships are formed and we'll certainly keep in touch, even if it's just a card at Christmas.
There is no doubt that learning a language in its country of origin is the best way to acquire long-lasting skills. But for hard working Italophiles who are 'cash rich' and 'time poor', the idea of spending a precious week's annual leave in a classroom with a bunch of gap-year students is not one that necessarily appeals. A holiday like this has a level of sophistication and relaxation to satisfy the most demanding traveller as well as providing the total immersion experience of being in the country to practise your Italian language skills. And a great souvenir to bring back too…