Find some of the best places to stay and eat while staying around Gavi, Piedmont with Marina Spironetti's guide to the highlights of the area…
Images by Marina Spironetti unless otherwise stated.

Where to eat
Il Banco
Via Monte di Pietà 5, Novi Ligure
This no-frills address is a must to try farinata, a traditional chickpea tart which is one of the most representative dishes of Genoese street food.
Vico Rose 2r, Gavi
As well as their ravioli, highlights include rare finds like colli di gallina ripieni (stuffed hen's neck) and buridda, a cuttlefish stew.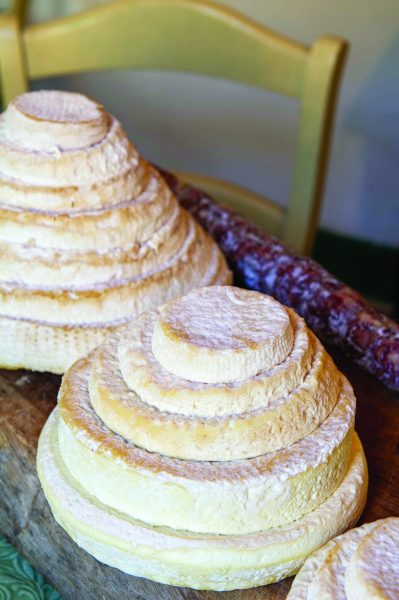 Via Goffredo Mameli 69, Gavi
Its secret garden is great for an outdoor meal, surrounded by roses and aromatic herbs. Make sure you visit their impressive cellar, which boasts a large collection of Gavi wines.
Ai Nebbioli
Località Nebbioli 3, Gavi
A classic countryside osteria where the food is earthy and inexpensive. Try the chickpea-based fried panissa, or the red peppers with anchovies and bagnet, a traditional Piedmontese green sauce.
Where to stay
Via Monterotondo 60, Serravalle Scrivia
Once the summer residence of the Figari marquises of Genoa, this fine example of 19th-century Liberty architecture offers 12 rooms. The beautiful park is the perfect place for an aperitivo. The 9-hole golf course is an added bonus. Double room from €180 per night.
Frazione Monterotondo 56, Gavi
A magical place surrounded by rolling hills covered in the vineyards of the renowned estate of the same name. The 18th-century farmhouse building houses a charming 4-star hotel and a fine restaurant, La Gallina. The impeccable hospitality of the Moccagatta family takes care of even the smallest of details. The impressive list of facilities includes an outdoor swimming pool, a wellness centre and even a personal shopper. Due to reopen this spring. Double room from €250.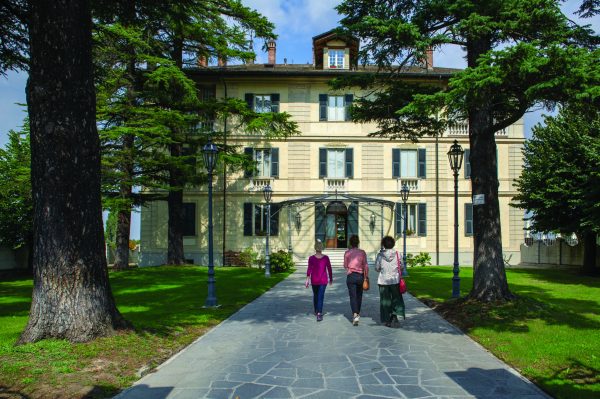 Frazione Rovereto 171, Gavi
Run by sisters Francesca and Alessandra, owners of Il Poggio di Gavi wine relais, this offers four individually furnished rooms in a homely but tasteful setting. Warm hospitality combined with wine tastings in their shop is the key for a pleasant and relaxing break. Double room from €100 per night.
B&B Al Cortile di Gavi
Piazza Roma 10, Gavi
Right in the centre of town, this B&B offers three rooms overlooking the little courtyard of a former bakery. Double room for €80, breakfast included.
Getting there
By plane and car: The closest airport is Cristoforo Colombo in Genoa. Alternatively, fl y to Milan or Turin. Both airports are around 100km away. Car rental is your best option, allowing you maximum fl exibility to explore the area. Take exit Serravalle or Vignole Arquata on the A7 Milan-Genoa.
Liked this travel guide? Check out our Piedmont archive.