Italian are back with three new flavours of gnocchi: prosecco, popping candy and snowball – and you can try them for free.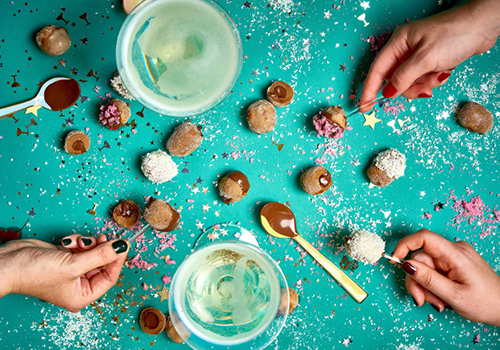 Three new flavours:
Prosecco gnocchi: baked gnocchi dipped in a prosecco and white chocolate sauce.
Popping candy gnocchi: baked gnocchi dipped in dark chocolate sauce and then rolled in popping candy
Snowball gnocchi: baked gnocchi that's served with white chocolate and coconut for dipping
These flavours are their most recent ideas for some new christmas desserts.
If you want to help them pick the winning flavour combo on September 5, the restaurant chain are giving away 300 portions of the gnocchi to the public as part of a taste test to find a favourite, which will then appear on Christmas menus across the nation later this year.
Getting your mitts on a portion might turn out to be quite a faff though, so pay attention.
Between September 4 and 5, you need to head to ASK's Facebook, Instagram or Twitter and pick your favourite flavour in emoji form.
On September 5, you can pick up your chosen gnocchi at ASK in Paddington between noon and 2pm.
Obviously as there are only 300 portions, only the first 300 people to get there will get free gnocchi.
This story was originally found on metro.co.uk.