Planning a trip to Sorrento? Here's all the top tips from where to dine, where to stay and the cost of swimming!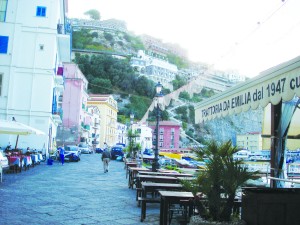 Things you'll find it hard to do in Sorrento
➤ Swim
The sea is all around you, and looks fabulous sparkling in the sun. But it's not easy to get to the water as you are so far above it, and when you do, it's expensive to swim. There is very little beach to speak off anywhere in the city – the best is the pebbles at Marina Grande, and you can swim from pontoons erected beneath Villa Comunale. You will have to pay for the privilege though, around €25, which includes use of a sun longer, so if you are going to take to the water, plan to make it worth your while.
➤ Experience crime
Of course, there are pickpockets in Sorrento, just as there are along the whole of the coast, but it is far less of a problem here than it is in Naples. Tourism is what fuels the whole economy of the place, so petty tourist crime is not tolerated. It's not a reason to throw caution to the wind, but this is a relatively safe city, with very little serious crime and, with the evening pedestrianization, walking around is much safer here too.
➤ Rely on public transport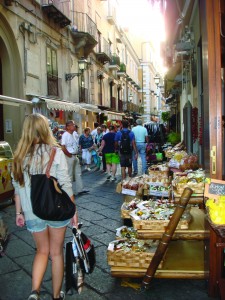 The trains and bus network is good, and services cover a wide area. But don't expect them to be reliable or to stick to any published timetable – they are very unlikely to! The services are often very crowded too. Public transport will serve you well only if you are in full-on laid-back holiday mode with no deadline to worry about. Sadly you are not going to be able to avoid stress by hiring a car, as the drivers here have all the disregard for the rules of the road of their Neapolitan neighbours.
➤ Lose weight
The local limoncello is essentially sugar and alcohol flavoured with lemon. It's fantastic on a hot day, but far from slimming. You can also find Crema di Limoncello too, with added cream, but I'd avoid this – and not just for the calories, as it is not really Italian. You'll find the amazing Neapolitan baba and sfogliatelle in abundance here, as well as local dishes like scialatielli egg pasta served with seafood. Sorrento can be quite hilly in parts and there is fantastic walking on the coast around the town – but it's not enough.
➤ Practice beginner's Italian
If you are struggling, Italians here will speak English to you. They are trying to be helpful, and they are keen to practice their English too. But it is almost impossible to practice beginner Italian here as the Italians are so used to foreign visitors.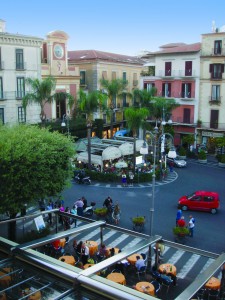 Where to Stay
➤ Palazzo Jannuzzi Relais
Vico S. Aniello 39
+39 081 877 2862
The Jannuzzi family have run the decorative art and craft store on this site for more than 100 years. The floors above, with spectacular views over Piazza Tasso, was a family residence, but they have now been updated and converted into a lovely design hotel. Black, yellow and white dominate the décor for a sunny finish with a stylish edge, and I've rarely had a warmer welcome from staff, with a fabulous breakfast on the hotel's roof terrace. Great location with a modern luxury finish. Double rooms with breakfast from €139.
Where to Eat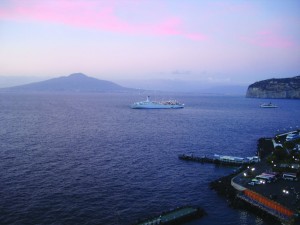 ➤ Camera & Cucina
Via Correale 19
+39 081 877 3530
This stripped down eatery, bar and shop doesn't have a standard menu – dishes change every night, depending on what is in season in the restaurant's kitchen garden. Menus are written up on the large blackboard next to the kitchen. After
dinner you can adjourn for a digestif in
the restaurant's courtyard.
Price range € €
➤ Il Buco
2a Rampa Marina Piccola
Piazza S. Antonino
For Michelin-style dining in Sorrento, this is the place. Far from being 'a hole', the restaurant is all white linen and sparkling cutlery beneath the brick archway colonnades of the cellars of an old convent. Or you can ask to dine on one of the outside tables leading down to the port. The food is traditional Italian, served exquisitely, and with a touch of theatre –
I had scialatielli topped with fish sliced so finely that the heat of the pasta below made it undulate like a jellyfish.
Price range € € €
➤ Di leva
Via Marina Grande 31
For fresh fish and pasta, simply served, this trattoria is one of the best options in Sorrento. Set by the water's edge on pretty but tatty Marina Grande, it's a great place to sit and watch the light fade to dusk over the water if you prefer not to eat – though once you are here, the tasty aromas from other diners' plates may well make you change your mind.
Price range €
Tags:
Holidays
,
Naples
,
Sorrento
,
Tips
,
Travel