Bubbling hot springs and soothing mineral waters abound in the perfect climes and geology of the Italian peninsula. We take a look at five of the most therapeutic on offer…
Ischia
Bay of Naples, Campania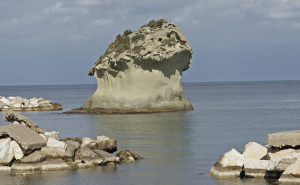 This beautiful island nestles in the Bay of Naples in one of the most volcanic regions of Italy – prime thermal spa territory. The hot waters here have been used for treatment for centuries, with records going back as far as the eighth century BC, when the Greeks revelled in the bubbling warm springs to help them recover from their war wounds. Nowadays, countless spas and springs dot the island, and help soothe such ailments as arthritis and rheumatism, while also providing supremely relaxing sites for luxurious pampering. Some two and a half million tourists visit the island and its spas every year and, as a volcanic island with a varied geological make-up, different types of spa waters are available, including red thermal water (evidence of iron-enrichment) and yellow to green thermal water, which means a high saturation of sulphur. Enjoy mud, cave and inhalation therapies, among many others, to escape the stresses of modern life…
Abano terme
Near Padua, Veneto
The volcanic Euganei Hills of Veneto are another hotbed of thermal spas, with mud therapies being the most prevalent form of treatment. The spa resort of Abano welcomes up to two million visitors a year to enjoy its hot springs. 
Salsomaggiore terme
Near Parma, Emilia-Romagna

On the foothills of the Apennines, in Emilia-Romagna, a cluster of spas welcomes all comers to take to the hot and cold springs where they can soothe respiratory conditions, skin diseases and many other ailments.
Montecatini Terme
Near Pistoia, Tuscany

Italy's favourite region, Tuscany, also boasts a high concentration of spas. Montecatini's healing mineral waters are renowned for aiding recuperation of the liver and the digestive system, as it  flushes out the toxins with gusto! 
Fiuggi
Near Rome, Lazio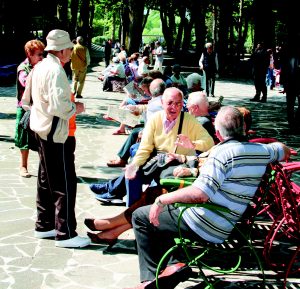 The miraculous waters of Fiuggi have tempted popes and kings, no less, to partake in their healing properties in times gone by. Now Romans flock to this famous spring to rejuvenate themselves over the holidays.

Tags:
Italian Spas
,
Italy
,
Italy Spas
,
Spa
,
Thermal Spas