A weekend away at the Castello di Casole offers you luxurious relaxation at the Essere Spa as well as fine Tuscan food and, if you like, a spot of truffle hunting…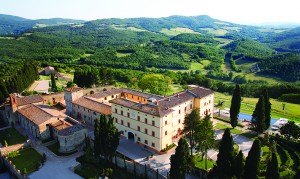 It's winter, the leaves have fallen from the trees, the weather is still getting colder and wetter, and it's already dark by the time I leave work in the evening. I need to spoil myself. So where should I go to get away from it all for a few days? If I'm looking for the perfect location for relaxation, then Castello di Casole is the answer! And, of course, it's always important to test one's own products, so this counts as work for me – at least that's my story!
An easy flight into Pisa and a hired car from Avis, and this time I made sure I brought my own satnav. It can be expensive to hire one and, as important as directions are, it's equally important to know where all the speed cameras are. Not that I intend to drive above the speed limit, but Avis, and other car hire companies, charge a heavy administration fee if you pick up any fines!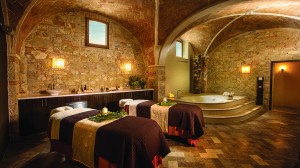 Arriving at this incredible old castle takes you straight back to the Middle Ages. My room was a two-bedroomed duplex suite in one of the original old towers. (In fact all accommodation here is a suite or a villa.) Now it's time to relax!
At the heart of the hilltop estate at Castello di Casole is the Essere Spa. Originally the estate's wine cellar, the spa offers a serene setting within one of the most dramatic spaces on the property. Barrel-vaulted ceilings and restored stone walls create a theatrical setting accentuated by long views across the valley.
Essere Spa brings one into harmony with body, mind, spirit, and all that is Tuscany. Treatments are inspired by the best of Tuscany's natural ingredients. Scents, oils and lotions are infused with indigenous local products including olive oil, grape seeds and fresh rosemary from the Tuscan countryside. A full menu of signature treatments includes massages inspired by ancient rituals, revitalizing anti-aging skin treatments, nourishing body scrubs, couples retreats and much more.


On day two, I was invited to join some other guests on a truffle hunt. We met an old man who, though twic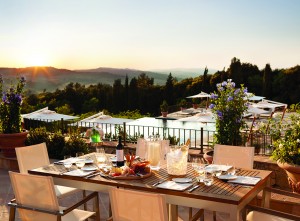 e my age, was twice as fi as me. He worked with his old dog, whose sense of smell found us five valuable white truffles! Did we try a few shavings a little later on our pasta? I think we did!
Two full days of indulgence, so many different treatment packages. For example, the One Thousand Flowers package is a luxurious, full-body, hydrating extravaganza that begins with a millefiori honey polish and massage to soften the skin. Next, a full body wrap ensures deep penetration of moisture and nutrients. While comfortably snuggled in the wrap, a scalp massage transports you to a state of blissful relaxation. There are seven treatment rooms, men's and women's areas, a spectacular couple's treatment suite with deep soaking tub and shower, and luxurious private gardens.
And we finished the day with dinner as you can only do in Tuscany, with wine and olive oil produced on the estate, in the à la carte restaurant or the less formal pizzeria.
Tony Bassett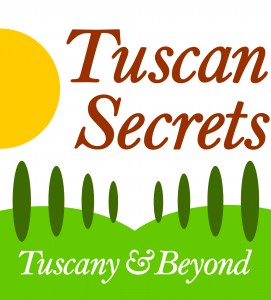 Tags:
Holidays
,
Spa
,
Tuscany