Umbria is one of these less explored regions of Italy where time seems to have come to a standstill in the small medieval villages that offer a tranquil life to its inhabitants. Coming from a hectic city these quiet little towns will inspire anyone.
Many traditions are kept alive and Umbria has a number of medieval festivals that are a fantastic experience to any visitor. One of these festivals we particularly like is the Mercato delle Gaite in Bevagna. It takes place every year in the second half of June. Medieval trades and sports come to live and the whole village seems to participate.
The "Gaite" are the 4 neighborhoods and surrounding areas of Bevagna that were laid down in an official document of the 16th century. It is this detailed document that to this day is being used to represent medieval times during the yearly event: the live and habits of magistrates, social and economical live in the old city of Mevania, nowadays Bevagna.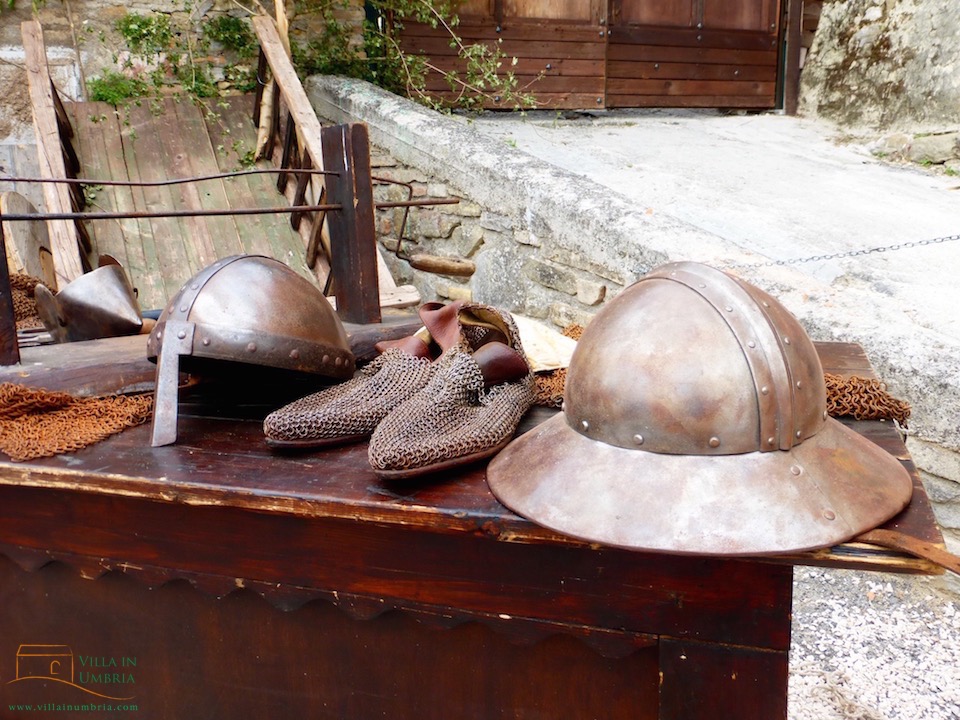 If you are in Umbria late June, don't miss the Mercato delle Gaite in Bevagna, it will be one of the highlights of your holiday.
These two holiday rentals are at only a few kilometres from Bevagna
Let us know about your experience in Bevagna – Umbria, we love to hear from you.
www.villainumbria.com
Holiday rentals in Umbria.