Planning a trip off the beaten track in Italy? Set your compass for one of these secret islands – perfect destinations to discover tranquility and beauty away from the bustle of the Italian mainland…
Ponza
Isola di Ponza is the largest of the six Italian Pontine Islands, sitting off the Lazio coast in the Tyrrhenian Sea. This small island combines natural beauty with the glamour of glitzy yachts moored in the harbour… but for all this, Ponza remains unspoilt and gloriously laid-back. To top it all off, pretty Ponza is a seafood lovers' paradise and is dotted with fantastic fish restaurants across its length and breadth.
Click here for more Ponza travel advice and inspiration.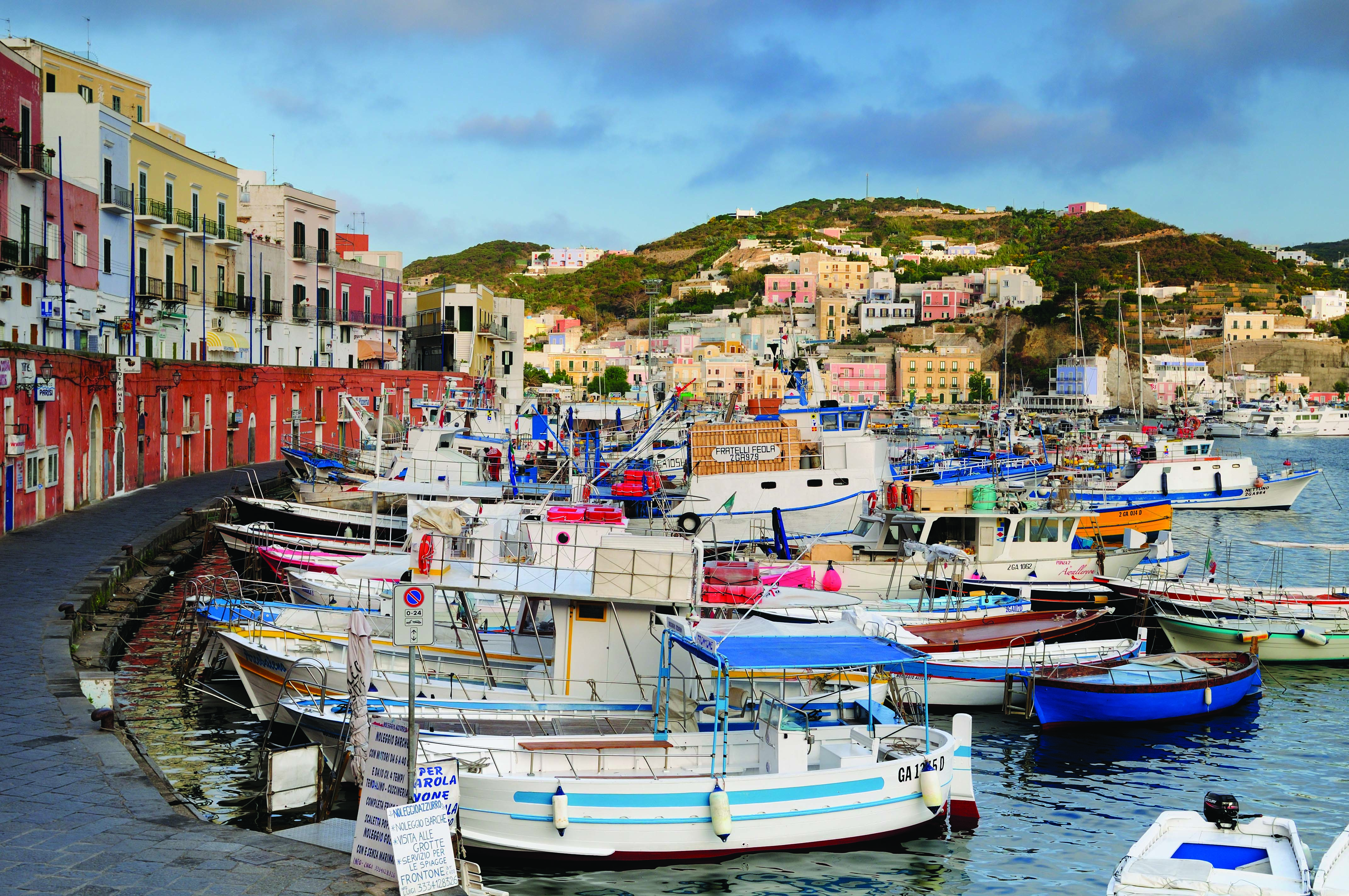 Lipari
Charming Lipari is the most accessible – and the largest – of Sicily's Aeolian islands. A ferry from the port in Milazzo will get you here in a little less than an hour, then you can travel onwards to the archipelago's other treasures – or stick around here a bit longer. The main town (also called Lipari) is tranquil and stylish but there's also much to discover beyond. The panoramic road around the island makes it easy and enjoyable to explore Lipari's landscape and glorious beaches.
For more about Lipari's Porticello Beach and its famous pumice, click here.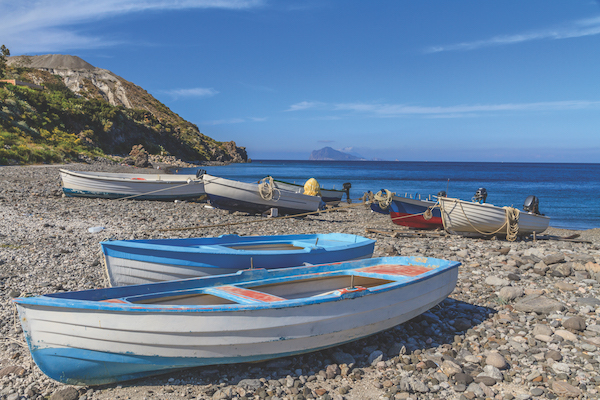 Favignana
Part of the Egadi Islands, west of Sicily, Favignana is made up of two distinct parts: the dry western plains and the eastern farmland, with a high, hilly heart between the two. From above, the island looks almost like it is made up of two wings – and is sometimes referred to as 'butterfly of the sea'. Its shoreline is made up of enticing bays and dramatic caves of porous volcanic rock ('tufa'), all surrounded by deep blue waters that are just begging you to dive in.
Find out more about Favignana here.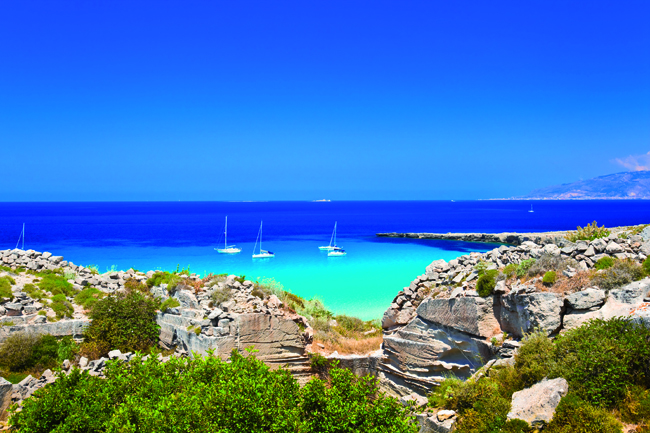 Isole Tremiti
A bit of a cheat this one, as it's not just one island… but these five islands are so tiny (covering a little over three kilometres) that we've bundled them all in together. Just off the Puglian coast, San Domino, San Nicola, Caprara, Cretaccio and Pianosa were used as convict stations until the 1930s but are now treasured as some of Italy's most beautiful islands. They are renowned for their diving and rich marine life. There's no better location to get away from it all in heavenly surroundings!
Click here for more on San Nicola in the Tremiti Islands.
Procida
Around 21 kilometres off the coast of Naples you'll find peaceful Procida. It's the smallest (and arguably the most attractive) of the islands off Naples' coast and is dotted with colourful pastel buildings. Although often bypassed by travellers who favour holidays on the more popular Ischia, this characterful but calm island makes for a charming and memorable getaway.
Find out more about the island here.